Brands Keep Falling Short With Black Travelers
Travel brands' Black History Month messaging rings hollow when it fails to address deep-seated issues in the category, writes travel & hospitality analyst Lindsey Roeschke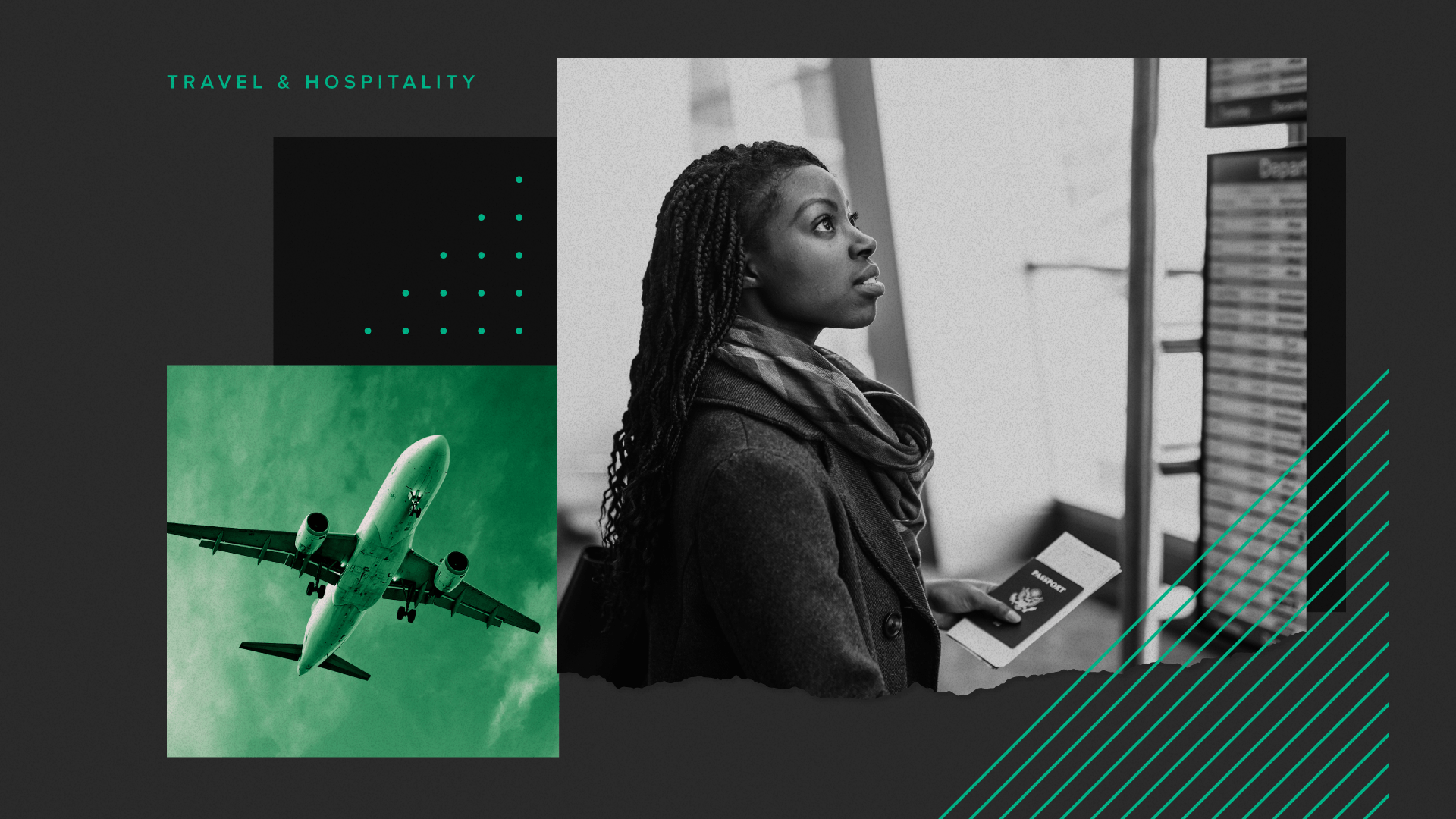 While many travel brands share messages of solidarity and make sweeping promises during Black History Month, Black travelers are skeptical of underlying intentions and doubtful that brands are actually committed to change. To better serve Black travelers, the industry must focus on the larger, systemic issues at play — and do so year-round.
At the beginning of February, American Airlines posted an anodyne Black History Month statement and updated its logo to feature a kente cloth-inspired pattern. The moves swiftly drew backlash from Twitter users who derided the company for "performative" messaging. The airline has since reverted to its original logo, but the misstep illustrates the fact that, at a time when the vast majority of consumers (85 percent) expect brands to stand for more than just profits, many still don't know how to deliver on those expectations. For Black travelers, statements of solidarity and logo updates are not enough. Instead, they expect brands to address the very real issues they face in the category year-round.
Black travelers are underrepresented in travel messaging, eroding trust
While travel brands strive to say the right things come February, the reality is that Black travelers are underrepresented in industry messaging for the remaining 337 days of the year. In the absence of representation from the biggest travel brands, smaller companies and startups have stepped in to connect with and support Black travelers, but the continuing lack of acknowledgement by the industry as a whole has led to a trust gap.
The difference in trust levels between Black travelers and travelers in general toward the various facets of the industry is particularly strong when travelers find themselves in a brand's physical space — in settings such as hotels, airlines and even vacation rentals.
The lack of trust doesn't bode well for brands because Black travelers contribute a significant share of industry spend. In 2019, the last year of "normal" travel before the pandemic, Black customers represented more than 13 percent of the U.S. leisure travel market, spending $109.4 billion. But there is a disconnect between Black travelers' participation in the category and their representation in travel messaging, even from brands that have spoken out against discrimination and inequity. A 2020 study by the Black Travel Alliance found that of 121 travel organizations that shared content using the #BlackLivesMatter or #BlackOutTuesday hashtag, only 12 could demonstrate that they had included Black representation in their creative messaging in the year prior.
The overall lack of visibility in the sector is a stark contrast to the high levels of engagement from Black travelers. Compared with all adults who are planning leisure trips in the next 12 months, Black travelers are 9 percentage points more likely to say that they "take the lead in travel planning" (47 percent compared with 56 percent). Furthermore, Black travelers are more likely than travelers in general to say they will play a role in each phase in the path to purchase — including inspiration, research and booking.
To build universal trust, travel brands must prove their commitment to inclusivity. This means pushing for representation of Black travelers throughout the year and not just in February, and across all areas of the industry — from international to domestic trips, adventure travel to luxury getaways, and wellness retreats to family reunions — in order to show Black travelers that they are welcome in all spaces.
Black travelers grapple with unique safety concerns that brands should not ignore
Black travelers' lack of trust in the industry isn't driven solely by underrepresentation. Research has shown that Black travelers are more likely to be subjected to bias and discrimination. Adding to concerns about the emotional, logistical and financial impacts of bias are very real concerns for the physical safety of Black travelers. These concerns are especially acute for solo travelers. When asked about the purpose of their upcoming leisure trips, Black travelers are far more likely than travelers in general to say they want to spend time on their own, and more than a quarter report that they'll be hitting the road alone at some point in the next 12 months.
Respondents were asked to provide details about their anticipated trips in the next 12 months
Poll conducted Oct. 22, 2021, to Jan. 21, 2022, among a representative sample of 8,798 U.S. adults, with an unweighted margin of error of +/-2 percentage points.
Many Black solo travelers do extra research before their trips to ensure their safety. Avid traveler Nancy Lova has detailed her approach to choosing accommodation near activities to avoid being too isolated, researching reputable transport in advance, and having local emergency contacts saved in her phone as a precaution — all factors that may feel more necessary to a Black woman traveling solo than to other travelers.
These concerns drive Black travelers to seek trusted sources of information and insight when planning trips. Websites and virtual communities such as Nomadness Travel Tribe, Travel Noire and Black Travel Movement provide forums for Black travelers to connect, and Black influencers who may be considered niche by big brands in a space traditionally dominated by young, white women have become an essential reference point. If brands aren't doing so already, they should consider partnering with or elevating the Black influencers and resources providing safety information for members of their community.
To enact real change, brands need to address systemic issues related to internal and external representation
Appropriate representation in marketing and acknowledgement of safety issues are steps in the right direction, but as is the case in other areas of society, the challenges facing Black travelers are rooted in systemic issues that can't simply be bandaged-over with a new ad campaign.
The industry primarily serves the needs of white travelers, and the highest echelons of leadership among major brands are still overwhelmingly white and male. While companies have taken sporadic action in recent years to increase representation through diversity, equity and inclusion programs focusing on everything from hiring practices to employee training and resources, voices within the industry are frustrated about being pigeonholed in DEI roles, rather than being valued for their broader category expertise and leadership abilities.
On top of internal representation, large travel brands must recognize and elevate Black creators, entrepreneurs and small businesses in the same way that other industries already are. Smaller brands have started to fill this void — for example, Kristin Braswell, the founder of CrushGlobal, has made the inclusion of Black businesses central to her work of creating customized travel guides, and Martinique Lewis of Nomadness Travel Tribe and the Black Travel Alliance wrote the ABC Travel Green Book, a modern version of the original by Victor Hugo Green. To avoid missteps and accusations of co-opting from Black entrepreneurs and startups, big brands should instead provide a platform for these creators, paving their way to broader success.
Lindsey Roeschke is the lead travel & hospitality analyst on the Industry Intelligence team, where she conducts research, authors analyst notes and advises leaders in the travel & hospitality industry on how to apply insights to make better business decisions. Before joining Morning Consult, she served as a director of consumer and culture analysis at Gartner and spent more than a decade working at advertising agencies across three continents. Lindsey graduated from the University of Delaware with a bachelor's degree in communications and holds a master's degree in strategic communications from Villanova University. For speaking opportunities and booking requests, please email [email protected].
We want to hear from you. Reach out to this author or your Morning Consult team with any questions or comments.
Contact Us