Brazilian Consumers Are Increasingly Optimistic as Political Headwinds Fade
Brazilian consumers have grown steadily more optimistic about the economic outlook for their country, and a smooth transfer of power could lay the foundation for a rally in Brazilian assets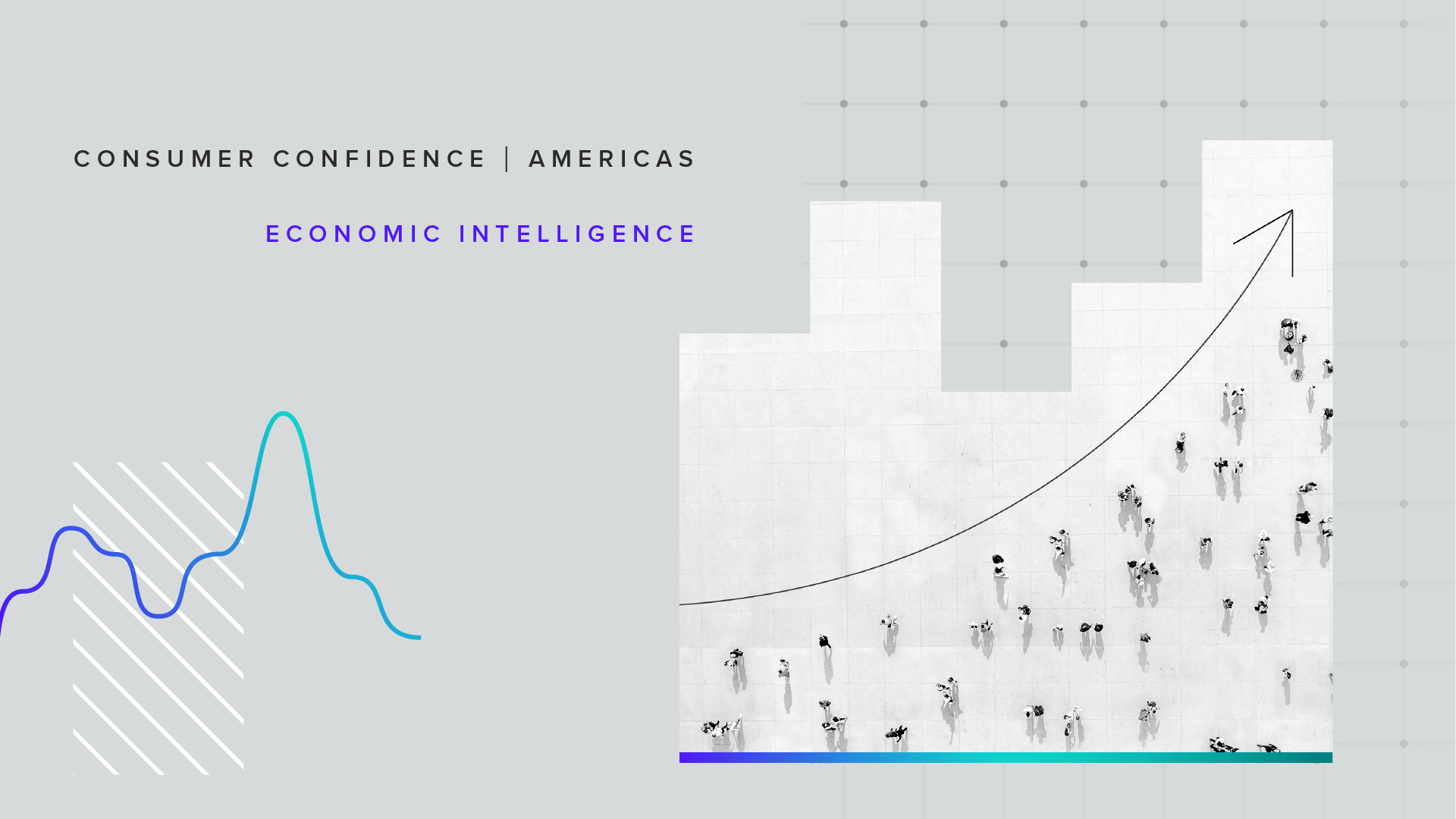 Key Takeaways
Morning Consult's Brazil Index of Consumer Sentiment has risen considerably this year as the pace of inflation wanes and the average Brazilian grows increasingly optimistic about the economic outlook for their country. 

However, the Brazilian currency and domestic equity prices have languished as investors priced in political uncertainty surrounding a hotly contested presidential election. 

With the path for a relatively smooth transition of power taking shape, the alleviation of political headwinds could support Brazilian assets, despite weakening global demand.
This memo relies on data from Morning Consult's October Global Consumer Confidence report. Morning Consult Economic Intelligence subscribers can access the full report here.
Brazilian consumer confidence is improving, inflation is slowing, and in October, the International Monetary Fund lifted its forecast for Brazil's real GDP growth in 2022 to 2.8%, up from 0.8% in April. While Brazil's currency and domestic stocks have generally outperformed in a bleak year for global equities, political uncertainty has likely held Brazilian assets back. 
Morning Consult's Brazil Index of Consumer Sentiment has been on a clear upward trajectory over the course of 2022. On the other hand, the MSCI Brazil ETF — which tracks the value of large and mid-sized Brazilian companies in U.S. dollar terms — is near where it started the year, despite Brazil's improving economic outlook, exposure to a rallying commodities market and attractive interest rate yields.
Brazilian Consumers More Optimistic Than Investors
Morning Consult Brazil Index of Consumer Sentiment and iShares MSCI Brazil ETF
Source: Morning Consult Economic Intelligence, iShares MSCI
Political uncertainty has likely spooked many investors, but this may be easing following the conclusion of a hotly contested runoff election on Oct. 30, in which Luiz Inácio "Lula" da Silva won the presidency. Prior to the election, incumbent right-wing President Jair Bolsanaro had signaled that he would not accept the results should he lose the election. While he has yet to formally concede, he has not contested the result either and has urged supporters to end roadblocks. A report from Brazil's defense ministry found no evidence of fraud, and a path has been laid for a relatively smooth transition of power. 
There were already plenty of reasons to be optimistic about Brazil's economic outlook. A strong response to rising prices by the country's central bank has helped to curtail inflation, which peaked in April. As price growth has slowed, Brazilians' concerns over inflation have begun to decline, with the share of Brazilian adults who said they are "very concerned" about inflation falling from 72% in May to 54% in October. Indirect consumer inflation expectations, which Morning Consult tracks in partnership with researchers from the Federal Reserve Bank of Cleveland, have also fallen considerably this year.
Inflation Concerns Beginning to Ease
Brazilian adults' level of concern about inflation in their country
Source: Morning Consult Economic Intelligence
COVID-19 concerns have also dropped precipitously among the Brazilian population. The share of Brazilian adults who said COVID-19 is a "major threat" to their country fell from 83% in January to 59% in October, clearing the way for increased economic activity. 
It's not just the IMF that is lifting its forecast for the Brazilian economy — the average Brazilian is, too. Since the beginning of 2022, the share of Brazilians who said they believe their country will experience continuous good times over the next five years has risen by 12 percentage points, while the share expecting periods of widespread unemployment and depression has fallen by 12 points. This survey question on expectations for business conditions in the next five years is one of the five components that make up Morning Consult's Index of Consumer Sentiment. 
The Majority of Brazilians Expect Good Times Ahead
Brazilian adults were asked if they thought their country was more likely to see continuous good times or periods of widespread unemployment and depression over the next five years
(30-day moving average)
Source: Morning Consult Economic Intelligence
Brazil's economic performance may also hinge on external factors. Signs are emerging that China is poised for an economic slowdown, which would dampen demand for Brazilian commodity exports. Likewise, aggressive monetary tightening in the United States will present headwinds to growth both globally and within the country, which is Brazil's second largest trading partner. 
Domestically, Lula's election will shift Brazil's government back to the left when he takes office in January 2023. However, the lack of a congressional majority will limit major policy change by Lula's Workers' Party. While Lula will struggle to govern a divided country, and plans for a big infrastructure program and tax reform will likely be difficult to pass in a divided Congress, tailwinds for the economy are already in place. If consumers are right about their country's trajectory, Brazilian assets may see a rally once the headwinds presented by political uncertainty fade. 
Jesse Wheeler is a senior economist at decision intelligence company Morning Consult, where he delivers insights on economic and geopolitical trends impacting the United States and major global markets.
Prior to joining Morning Consult, Jesse worked as an economic and political risk analyst at MUFG Bank, where he focused on U.S. fiscal, monetary and foreign policy, and at Fitch Solutions, where he conducted macroeconomic research and forecasting for Latin American markets.
Jesse received a bachelor's degree in history and environmental science from the University of South Carolina and a master's degree in international economics from George Washington University.
Follow him on Twitter @JesseSprWheeler. For speaking opportunities and booking requests, please email [email protected]
We want to hear from you. Reach out to this author or your Morning Consult team with any questions or comments.
Contact Us