The Steady Decline of the Facebook Brand in America
Facebook's reputation in the U.S. has been trending downward for years, fueled by data-sharing and misinformation scandals, writes Morning Consult's head of industry intelligence Joanna Piacenza. But that's not slowing down daily usage or negatively impacting brands that advertise on the platform.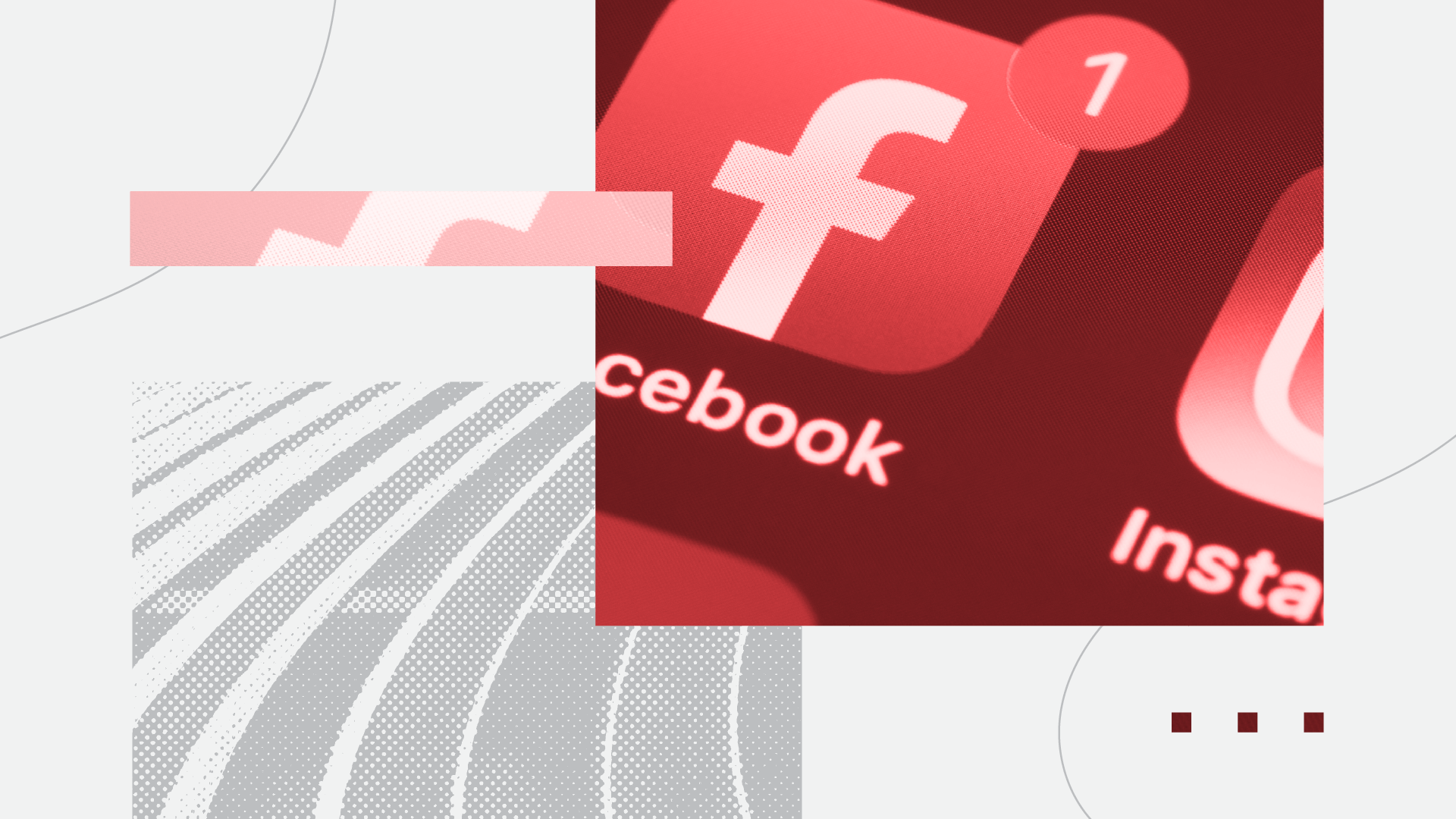 Long-term trends show how unpopular Facebook is becoming in the United States, but the social media platform's reputational damage isn't yet severe enough to cause spillover for brands that advertise on the platform, and early data suggests the latest scandal is just another drop in the bucket for most consumers.
Facebook's brand reputation in the United States is on a steady downward slope, as whistleblower Frances Haugen adds to the pile of controversies that have engulfed the social media giant in recent years. But these scandals aren't dragging down Facebook's advertisers, and the platform is still boasting healthy favorability ratings abroad and usage metrics in the United States.
When considering brand reputation, it's important to keep two things in mind: News doesn't always penetrate as deep as you might think, and consumers have short memories. Most brand scandals cause temporary, mostly online uproar, and are largely forgotten six months later.
For Facebook, however, it's not one imbroglio, but a constant drumbeat of scandals that has caused its reputation to slowly decline in the United States.

The state of the Facebook brand
Facebook's favorability rating slump started in March 2018, when news of the Cambridge Analytica scandal broke.
U.S. adults were asked whether they had a favorable or unfavorable view of Facebook
Morning Consult Brand Intelligence.
Prior to this major news event, just 18 percent of U.S. adults held a negative view of the company. That has steadily increased to 35 percent today. The brand's net favorability in the United States has halved since Morning Consult began tracking it in October 2016, from 40 percentage points then to 20 points today. This data is pulled from Morning Consult Brand Intelligence, which tracks thousands of brands in more than a dozen countries.
Share of U.S. adults who have seen, read or heard negative news about Facebook
Morning Consult Brand Intelligence.
By looking at "negative buzz," or when U.S. respondents report hearing something negative about a brand in the news, we're able to see that constant drumbeat of negative headlines, driven by Facebook's allegedly nefarious activities. This includes a spike that started to form this week as Haugen's allegations spilled out on national television, and as the social media giant faced a widespread outage across its platforms.

Interestingly enough, it's not Haugen's "60 Minutes" interview or congressional testimony that has received the most attention from consumers, but the outage that hit the Facebook, Instagram and WhatsApp platforms on Monday. Two-thirds of U.S. adults said they heard about the outage "a lot" or "some," compared to roughly half who said the same of Haugen's allegations against Facebook.
It may be too soon to tell if news about parent company Facebook is impacting any of its family of brands, but for now, Instagram's and WhatsApp's favorability ratings remain untouched in Morning Consult trend lines.
Net favorability of Facebook
Share of respondents with a favorable view of Facebook minus the share of respondents with an unfavorable view of Facebook.
Morning Consult Brand Intelligence.
But zoom out and Facebook's international brand health paints a different picture.
The brand enjoys high net favorability in two of its largest markets, India and Brazil, as well as in Mexico. The number of Facebook users in just those three countries is more than double those in the United States, and these massive populations represent huge growth opportunities for the company.

How this impacts Facebook's advertisers
Considering 2020's #StopHateForProfit boycott, brands that spend ad dollars on Facebook are likely huddling to figure out what to do now amid another scandal for the platform.

Respondents were asked how their favorability of a company would change if they found out that the company advertised on Facebook
Polls conducted June 30 - July 3, 2020, and October 6, 2021, among 2,200 U.S. adults each, with margins of error of +/- 2%.
But similar to in 2020, it's a wash with consumers. A plurality of respondents to an October 2021 survey said their opinion of a company wouldn't change if they found out it advertised on Facebook. And the share who said doing so would darken their opinion of a company is roughly equal to the share who said their opinion would improve.
For brands worried about the power of Facebook as a marketing tool, daily usage among consumers isn't shifting much either, although usage among Gen Z adults has slipped from 44 percent in December 2017 to 38 percent in October 2021.
Self-reported daily usage of Facebook among U.S. adults, by generation
Morning Consult Brand Intelligence.
This means roughly the same number of eyeballs on brands' advertisements, with little to no reputational damage for choosing to maintain Facebook campaigns. Facebook is also still the most used app in the social media ecosystem: 51 percent of U.S. adults who have an account log in at least once a day.
But given the choice to give up one social media platform — which is exactly what an Oct. 6 survey asked 1,334 Facebook users to do — two Facebook-owned apps were the first to go. Roughly half of users said they'd give up Facebook (30 percent) or Instagram (23 percent), while smaller shares selected Twitter, Snapchat or another service.
If these trends continue, Facebook will soon be looking at a net negative favorability rating among U.S. consumers. At that point, brands will need to rethink their advertising strategy on the platform.
Joanna Piacenza leads Industry Analysis at Morning Consult. Prior to joining Morning Consult, she was an editor at the Public Religion Research Institute, conducting research at the intersection of religion, culture and public policy. Joanna graduated from the University of Wisconsin-Madison with a bachelor's degree in journalism and mass communications and holds a master's degree in religious studies from the University of Colorado Boulder. For speaking opportunities and booking requests, please email [email protected].
We want to hear from you. Reach out to this author or your Morning Consult team with any questions or comments.
Contact Us