Economic Mood Worsens in Europe as Recession Risks Rise
Consumer sentiment has plummeted across much of Europe amid a worsening energy crisis and mounting concerns over a possible economic downturn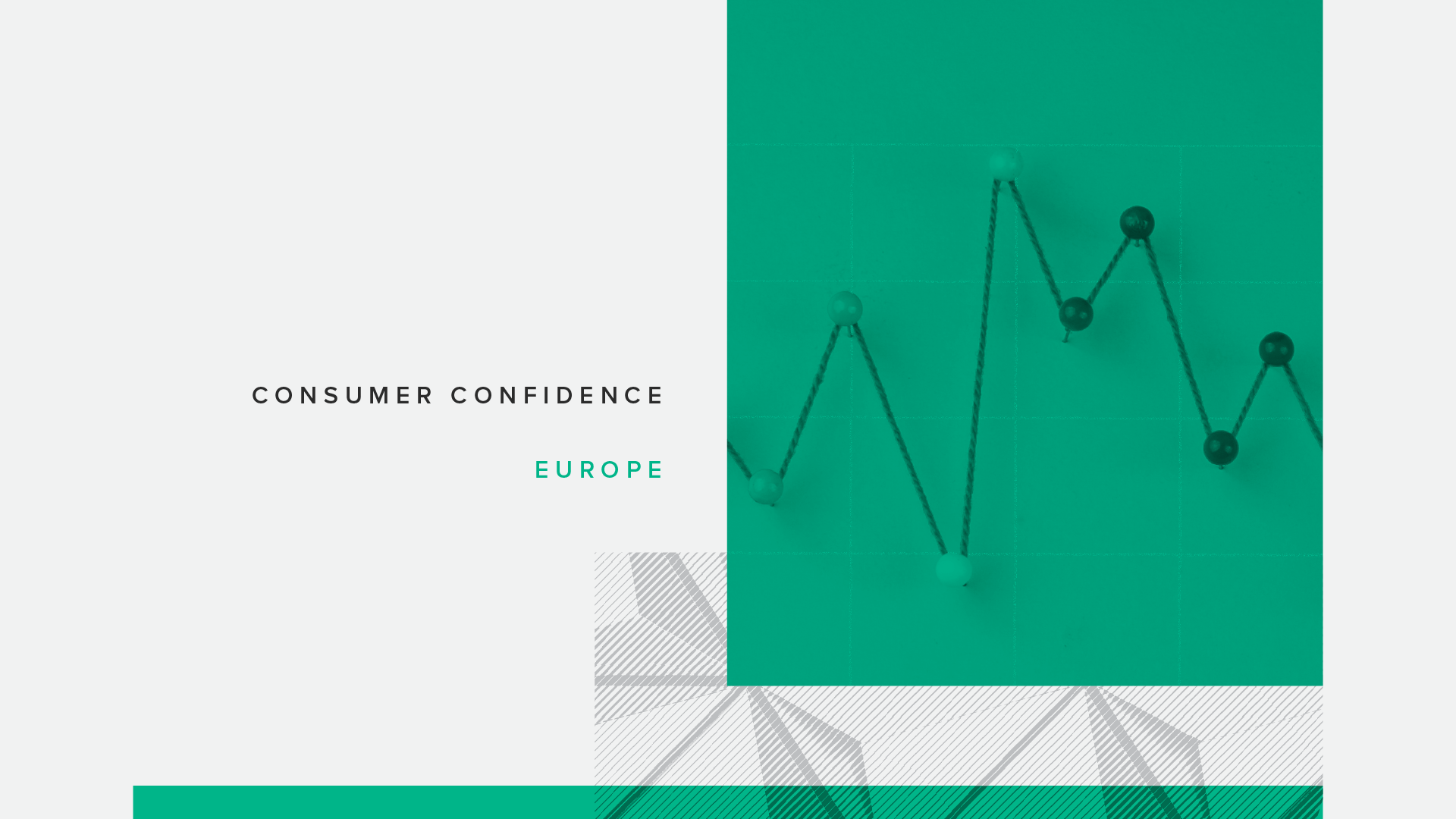 Key Takeaways
Consumer confidence collapsed in Western Europe at the onset of the war in Ukraine, and Morning Consult's Index of Consumer Sentiment continues to deteriorate six months later, especially in Germany and the United Kingdom.

Europe's energy crisis is worsening as Russian President Vladimir Putin weaponizes natural gas exports and utility bills surge.

The pace of inflation is compelling central bankers to act despite a bleaker economic outlook. Monetary tightening should help to alleviate price pressures, but it will also increase the risk of a sharp recession for many European economies.
The economic mood of the average European consumer has deteriorated considerably as recession risks rise. Morning Consult's Index of Consumer Sentiment shows consumer confidence has waned across much of Europe as Russian President Vladimir Putin's weaponization of natural gas exports has helped to foment an energy crisis, causing utility prices to skyrocket.
Consumer sentiment fell rapidly across Europe in the wake of Russia's invasion of Ukraine in February and has weakened even further in recent months, especially in the United Kingdom and Germany. European governments are attempting to alleviate the consumer pain caused by high energy prices by rolling out numerous programs, from a €65 billion relief package in Germany to a utility bill price cap in the United Kingdom. However, consumer confidence continues to fall. 
Bleak Consumer Outlook Persists Across Western Europe
Morning Consult Index of Consumer Sentiment, 5-day moving average
Source: Morning Consult Economic Intelligence
In August, the United Kingdom saw the largest decline in consumer sentiment of all 44 countries tracked by Morning Consult, with the ICS falling 10.1% from July levels. The steep drop in confidence came as the country's annual inflation rate accelerated to 10.1% in July, the fastest among the G-7 economies. Amid this decades-high bout of inflation, the Bank of England has responded with aggressive monetary tightening, presenting further headwinds to economic growth.
In Germany, consumer confidence also continues to tumble. Through Aug. 31, 2022, the Morning Consult Germany ICS was down 35.3% from where it started the year. While confidence in France, Spain and Italy has held up better, the ICS in those countries was down 18.1%, 21.4% and 28.0%, respectively, over the same period. Germany has been heavily reliant on cheap Russian gas to heat homes and fuel its export-driven economy, and without it, the growth outlook has deteriorated substantially. Germany had one of the weakest rates of real GDP growth in Europe in the second quarter of 2022, at 1.7% year over year, and may well tip into recession in the coming quarters.  
As prices rise rapidly, Western Europeans are generally growing more pessimistic about their countries' economic outlook. Over the past 12 months, a growing share of adults in major European economies say they expect to experience "periods of widespread unemployment and depression" over the next five years, as opposed to "continuous good times." 
Economic Pessimism Is on the Rise Among Europeans
Shares of adults who say their country is more likely to experience "periods of widespread unemployment and depression" than "continuous good times" over the next five years
Source: Morning Consult Economic Intelligence
A weak economic outlook, coupled with rising prices, has placed policymakers in a difficult position, but inflation is high enough that central bankers have felt compelled to act. The European Central Bank recently raised its benchmark interest rate by 75 basis points, and the Bank of England is expected to follow with another 50-basis-point hike on Sept. 22, despite a dismal economic forecast. 
Tighter financial conditions will take their toll on investment and growth, which should help alleviate inflationary pressure, but at a cost. The BoE is now warning of a recession, and risks are weighted to the downside across Europe. While fiscal policies aimed at supporting households will help, European consumers are both increasingly constrained and pessimistic, which will likely result in reduced spending moving forward. 
Jesse Wheeler is a senior economist at decision intelligence company Morning Consult, where he delivers insights on economic and geopolitical trends impacting the United States and major global markets.
Prior to joining Morning Consult, Jesse worked as an economic and political risk analyst at MUFG Bank, where he focused on U.S. fiscal, monetary and foreign policy, and at Fitch Solutions, where he conducted macroeconomic research and forecasting for Latin American markets.
Jesse received a bachelor's degree in history and environmental science from the University of South Carolina and a master's degree in international economics from George Washington University.
Follow him on Twitter @JesseSprWheeler. For speaking opportunities and booking requests, please email [email protected]
We want to hear from you. Reach out to this author or your Morning Consult team with any questions or comments.
Contact Us