Expected Price Hikes in Food, Travel and Personal Tech Are Making Consumers More Deal-Conscious This Holiday Season
Inflation concerns mean consumers will seek more budget-friendly options this year, writes retail and e-commerce analyst Claire Tassin, but millennials are disproportionately more likely to swallow the higher costs.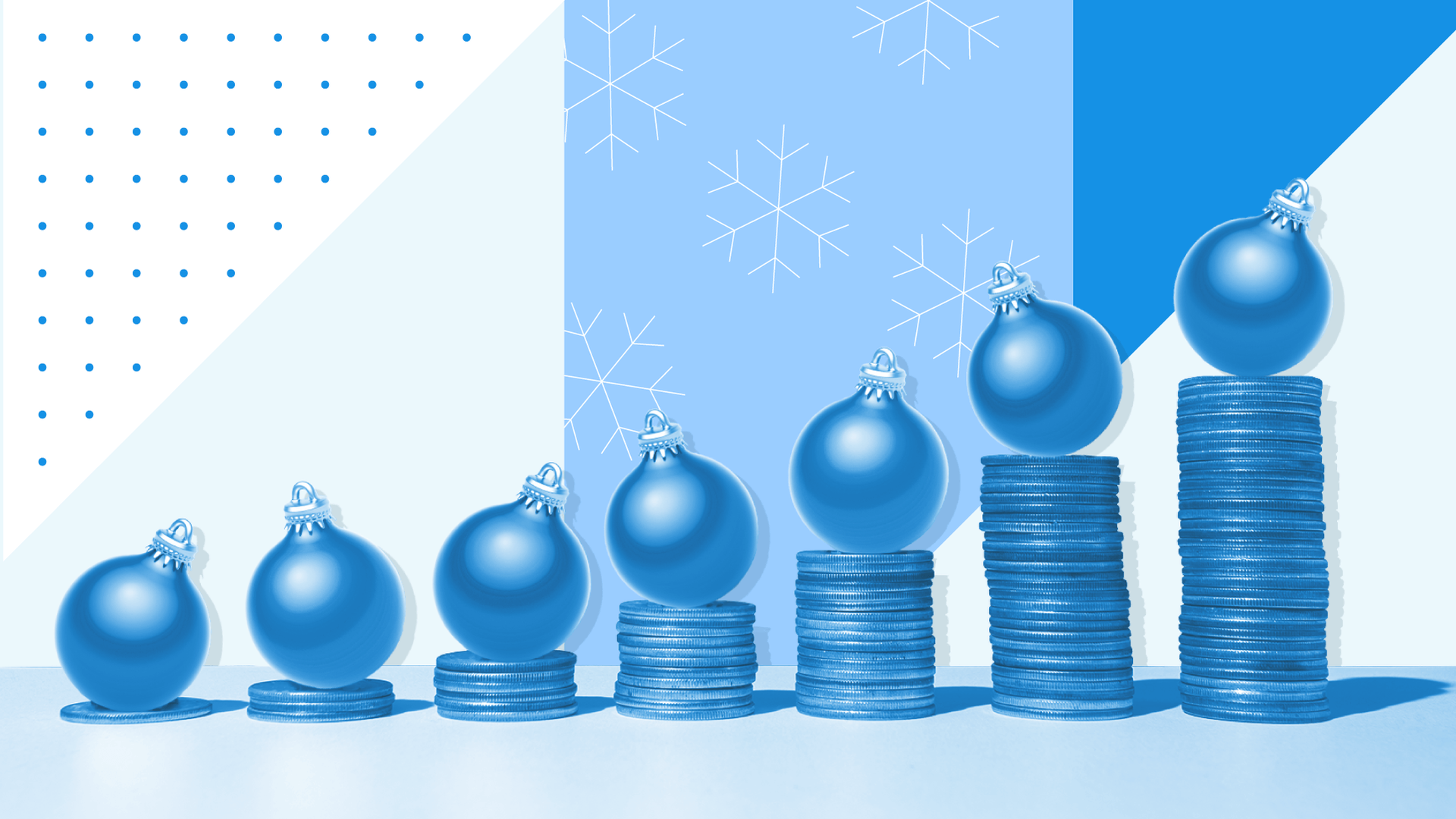 Anticipated higher costs in personal electronics, grocery items and travel will lead consumers to more aggressively compare prices, hunt for deals or cut their spending in these categories over the holidays.
Retailers have had to make the tough call of passing the higher cost of goods on to consumers, and now holiday shoppers are faced with steeper prices and more trade-offs this gift-giving season. Three-quarters of consumers expect holiday prices to increase relative to previous years, and shoppers who are not able to absorb these higher costs will be hunting for deals and lower-priced options.
Consumers Anticipate Higher Costs for Food, Travel and Personal Electronics
Categories where consumers expect prices to increase this holiday season, as compared with previous years:
Poll conducted Oct. 29-Nov. 1, 2021, among 2,200 U.S. adults, with a margin of error of +/-2%. Figures may not add up to 100% due to rounding.
Food, travel and personal electronics lead consumers' expectations for categories with price increases. Ongoing media coverage of chip shortages and consumers' own experiences of the increasing costs of their weekly grocery runs are informing these expectations.
These retailers should be especially vigilant of consumers making tough trade-offs at stores this year, and use tactics such as price match guarantees to prevent the worst-case scenario of consumers shopping elsewhere if the product they're looking for is too pricey. As Morning Consult's November U.S. Economic Outlook report illustrates, the ongoing supply chain challenges are dragging down consumer confidence and creating headwinds for retailers hoping to meet this year's ambitious sales forecasts.
Consumers' Responses to the Rising Cost of Holiday Gifts
Share of consumers who said they will alter their holiday spending habits if prices are higher than they expect this year:
Poll conducted Oct. 29-Nov. 1, 2021, among 2,200 U.S. adults, with an overall margin of error of +/-2%. Figures may not add up to 100% due to rounding.
Consumers' concerns about inflated prices for holiday gifts will lead to more deal-hunting and openness to lower-cost substitutes.
Gen Z consumers are least likely to seek out alternatives across the board, suggesting that this generation feels most uncertain about how they'll handle climbing prices this holiday season. Conversely, millennials are most likely to find ways to bear the additional costs. They may do this by blowing their budgets, using "buy now, pay later" services or charging products and services to credit cards.
For retailers, a pricier holiday season means guiding potentially disillusioned customers to more budget-friendly options. Highlighting ratings and reviews can help reassure them that a lower-cost alternative won't disappoint the recipient.
Claire Tassin is the lead retail & e-commerce analyst on the Industry Intelligence team, where she conducts research, authors analyst notes and advises leaders in the retail & e-commerce industry on how to apply insights to make better business decisions. Before joining Morning Consult, Claire was an analyst at Gartner, where she conducted research on shifting consumer behaviors and expectations, as well as trends and technology relevant to marketing leaders in the retail sector. She graduated from Washington University in St. Louis with a bachelor's degree in psychology. For speaking opportunities and booking requests, please email [email protected].
We want to hear from you. Reach out to this author or your Morning Consult team with any questions or comments.
Contact Us