How Documentaries Will Benefit Media Companies' Sustainability Pushes
Documentaries are the clear format of choice for consumers seeking sustainability-related content, writes media and entertainment analyst Kevin Tran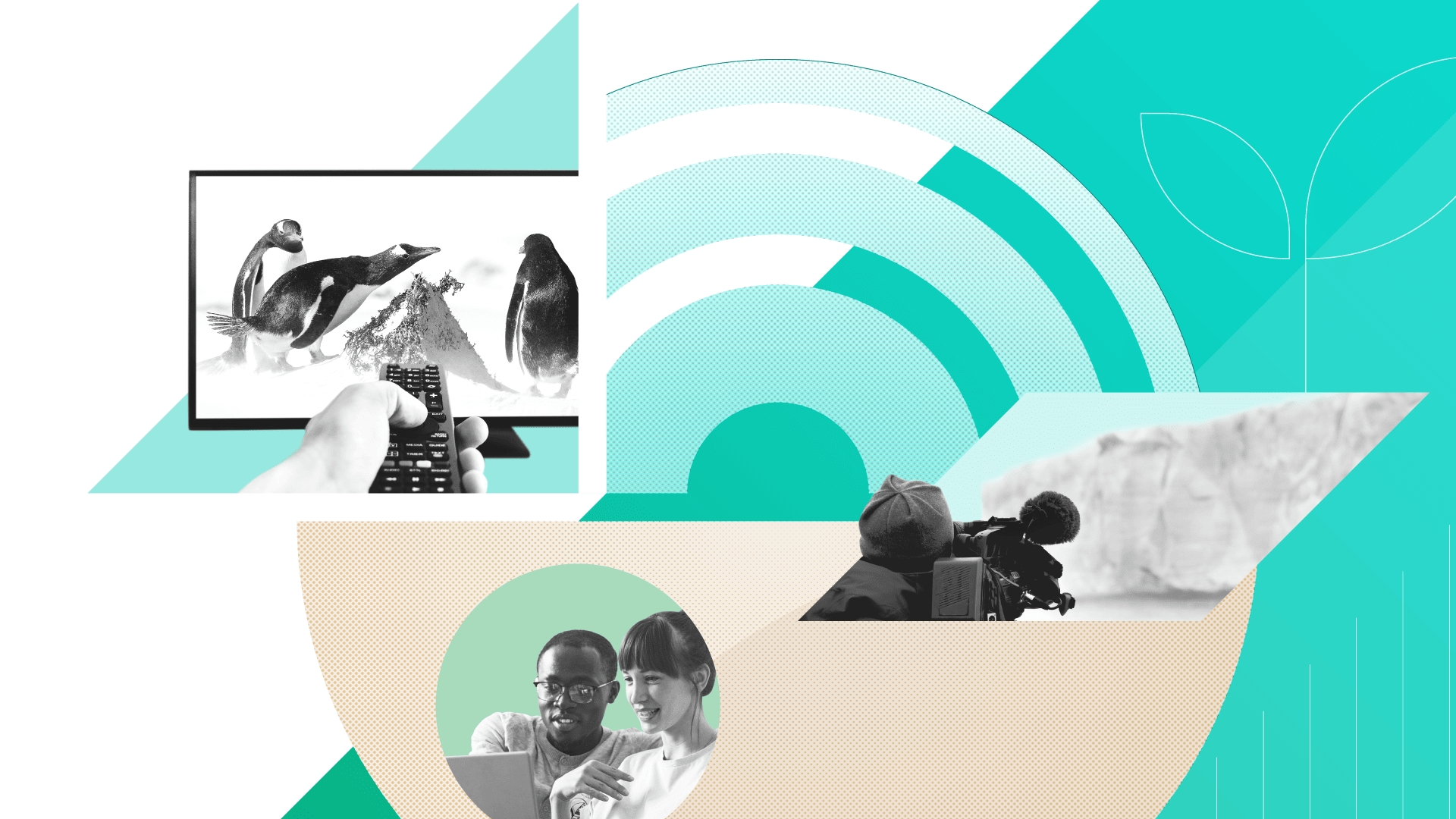 This is part of Morning Consult's What Sustainability Means to Consumers research, which gathers the views of roughly 2,200 U.S. adults on what sustainable actions consumers expect from the brands they purchase from.
Delivering content that centers around eco-friendly themes can help companies in particular appeal to Gen Z adults and millennials, who value sustainability in media and entertainment more than their older counterparts do. When bulking up on sustainability content, media companies should focus on documentaries rather than scripted content.
Download the What Sustainability Means to Consumers: Media & Entertainment report here.
While sustainability isn't really something consumers associate with their media and entertainment consumption — like the way it may be top-of-mind when shoppers buy food or book their travel — it is a topic of growing concern among media companies. Netflix last March outlined a plan to achieve net-zero greenhouse gas emissions, while Comcast months later pledged to become carbon neutral by 2035.
Part of companies' pushes to act more sustainably includes helping consumers become more aware of environmental issues through scripted content like Netflix's "Don't Look Up" and HBO Max's "No Sudden Move," in addition to documentaries like Amazon's "Burning." But even though various types of storytelling can effectively embolden consumers to minimize their carbon footprints, media companies should prioritize documentaries when building out their libraries of sustainability-focused content.
Morning Consult data from July shows that consumers rarely think about the sustainability aspect of media productions: Just 15% of U.S. adults said they think about the sustainability of a production "often" or "sometimes." But across the board, they see documentaries as the video format that's best suited to deliver messages about the sustainability of media productions, as well as broader environmentally conscious themes.
Respondents who said they are "very" or "somewhat" interested in the following types of content featuring sustainability-focused themes:
Survey conducted from June 30-July 3, 2022, among a representative sample of 2,210 U.S. adults, with an unweighted margin of error of +/-2 percentage points.
While a documentary can be either a TV show or a film, the fact that consumers across all demographics preferred documentaries featuring sustainability themes suggests there is greater demand for these types of environmental conservation messages to be overtly communicated through nonfiction media, rather than subtly worked into the plots of scripted content.
The interest in these types of documentaries speaks to the history of critically acclaimed titles like the Oscar-winning "An Inconvenient Truth" on the effects of global warming and "Virunga," which focused on conservationists' work to protect mountain gorillas.
Even so, just under 2 in 5 U.S. adults said they've ever watched a documentary with sustainability-focused themes, which means there's significant room for video streaming services to introduce new viewers to such content. That should be promising to video streamers that are looking to build out their libraries without breaking the bank. While catalog library size isn't everything, regularly offering new, compelling content will remain paramount, and sustainability-focused documentaries help video streaming services bulk up their libraries inexpensively, given the relatively low cost of unscripted content.
Moreover, Gen Z adults and millennials have a particularly strong interest in documentaries that are centered on sustainability relative to their older counterparts. Younger cohorts are also more likely to consider sustainability as it relates to the actual production of content: While 50% of Gen Z adults and 43% of millennials said they've thought about the sustainability of a TV or film production, that figure was just 30% for all U.S. adults.
Media companies that bulk up on their sustainability-related content now will be well-positioned to gain favorability among these younger cohorts. This is meaningful for video streamers, which have the longer-term goal of becoming widely viewed by the generation that follows Gen Z, as millennials and Gen Zers will likely look to pass down their values through the content — and the streaming services — they watch.
Kevin Tran is the senior media & entertainment analyst on the Industry Intelligence team, where he conducts research, authors analyst notes and advises leaders in the media & entertainment industry on how to apply insights to make better business decisions. Prior to Morning Consult, Kevin was a media analyst at Variety Intelligence Platform, Variety's premium subscription service. Kevin graduated from the Haas School of Business undergraduate program at the University of California, Berkeley. @ktran223
For speaking opportunities and booking requests, please email [email protected].
We want to hear from you. Reach out to this author or your Morning Consult team with any questions or comments.
Contact Us