Live Content Is Clearly the Next Hurdle to Overcome in the Streaming Wars
Most consumers feel that live content is lacking in their current video streaming mix, writes media and entertainment analyst Kevin Tran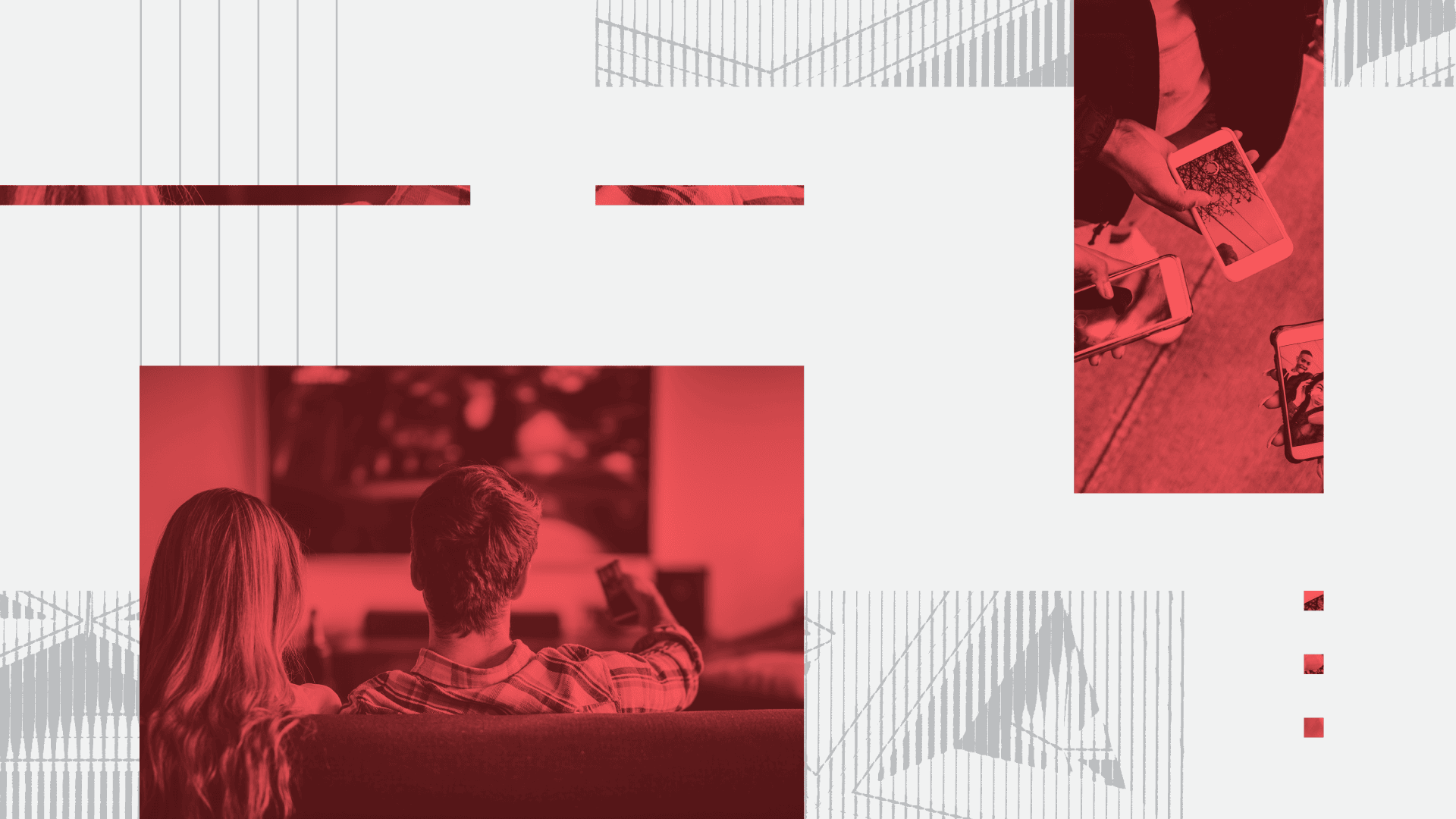 No matter how many major video streaming services consumers subscribe to, they all agree that they're least satisfied with their access to live content. Video streamers need to make sure they have a live content strategy, particularly for sports programming, and start by homing in on sports leagues outside the largest North American ones.  
The major U.S. video streaming services have historically never made live news or sports broadcasts a significant part of their offerings, instead opting to mostly differentiate themselves with big-budget TV shows and movies. And that's been for good reason — major news and sports broadcasters have avoided going all-in on streaming to avoid cannibalizing linear viewership, while higher-priced virtual multichannel video programming distributors (vMVPDs) like YouTube TV are already offering access to live programming typically only found on traditional TV.  
Major streamers shouldn't remain passive in the live content race for too much longer: New Morning Consult research finds that of the video streaming service aspects subscribers are least satisfied with, four of them have to do with live programming. 
Share of video streaming subscribers who are somewhat or very satisfied with the following aspects of their services, by number of subscriptions:
Survey conducted June 23-25, 2022, among a representative sample of 515 to 618 U.S. streaming service subscribers, with an unweighted margin of error of +/-4 percentage points.
Meanwhile, the attributes that consumers are most satisfied with relate to the quality and quantity of currently available content, furthering what we previously argued: A large content library will only get you so far in the streaming wars, as the vast majority of consumers feel they already have access to enough movies and TV shows. 
Surprisingly, satisfaction with various aspects of streaming services is broadly consistent across groups, whether consumers are subscribed to a few services or many. This is likely because subscribing to the likes of Netflix and Prime Video alone provides access to what already feels like an unmanageable amount of content. Meanwhile, it's not as if consumers can gain access to a significant portion of live broadcasts from the main North American sports leagues by subscribing to even five of the biggest non-vMVPD video streaming services. 
This sentiment across various video streaming user demos should signal to streamers how much live programming could help them in their quest for differentiation. 
How streamers can capitalize on demand for live content
Despite low consumer satisfaction with streamers' slate of both news and sports programming, media companies are likely to see bigger returns by focusing more on sports because it's likely viewed as a much more valuable add-on than news, so much of which is available for free. That's why most major streamers already either have some element of live sports or have recently indicated that they are trying to figure it out. But due to the fragmented nature of sports rights, the road ahead is filled with challenges, and those who haven't yet fully committed to a live content strategy probably need to take a seemingly indirect route to address sports streaming demand by considering sports rights outside of the major North American professional leagues. 
Major sports rights packages from the biggest North American sports leagues, such as the NFL and NBA, are locked up for years to come, and live sports are the linchpin of traditional TV — NFL games comprised the majority of the most watched TV broadcasts of 2021 — so it's unlikely that major sports leagues are going to surrender a significant portion of their seasons' games exclusively to video streaming platforms anytime soon.  
But Formula 1 or college sports packages are a prime area that should be explored. Morning Consult research shows that the share of U.S. adults who consider themselves avid or casual fans of college football is virtually identical to the share who said the same about the NBA, while motorsports such as F1 ranked higher in avid and casual fandom than traditional sports like golf and tennis. 
Shares of U.S. adults who describe themselves as fans of the following sports/leagues:
Survey conducted June 23-25, 2022, among a representative sample of 2,210 U.S. adults, with an unweighted margin of error of +/-2 percentage points. Figures may not add up to 100% due to rounding
This helps explain why Netflix recently bid for F1 rights and Apple rejoined talks for Big 10 broadcast rights after USC and UCLA announced they were entering that conference. 
Another route major video streamers should consider is bundling opportunities with regional sports streaming networks, such as NESN 360, that are increasingly popping up as pay TV distributors balk at regional network carriage fees.
Battles over nontraditional and nonprofessional sports rights packages will only intensify in the years ahead as more streamers likely begin to see diminishing returns from scripted and unscripted content. Some consumers will likely remain unwilling to pay for vMVPDs that offer live content (which, on average, cost around $60 monthly), so even though embracing live content is a costly endeavor, the players that don't act soon will find it even more difficult to gain headway in the saturated video streaming market. 
Kevin Tran is the senior media & entertainment analyst on the Industry Intelligence team, where he conducts research, authors analyst notes and advises leaders in the media & entertainment industry on how to apply insights to make better business decisions. Prior to Morning Consult, Kevin was a media analyst at Variety Intelligence Platform, Variety's premium subscription service. Kevin graduated from the Haas School of Business undergraduate program at the University of California, Berkeley. @ktran223
For speaking opportunities and booking requests, please email [email protected].
We want to hear from you. Reach out to this author or your Morning Consult team with any questions or comments.
Contact Us