Media Companies and the Metaverse Paradox
Media and entertainment analyst Kevin Tran unpacks the chicken-or-the-egg problem that media companies face over expansion into the metaverse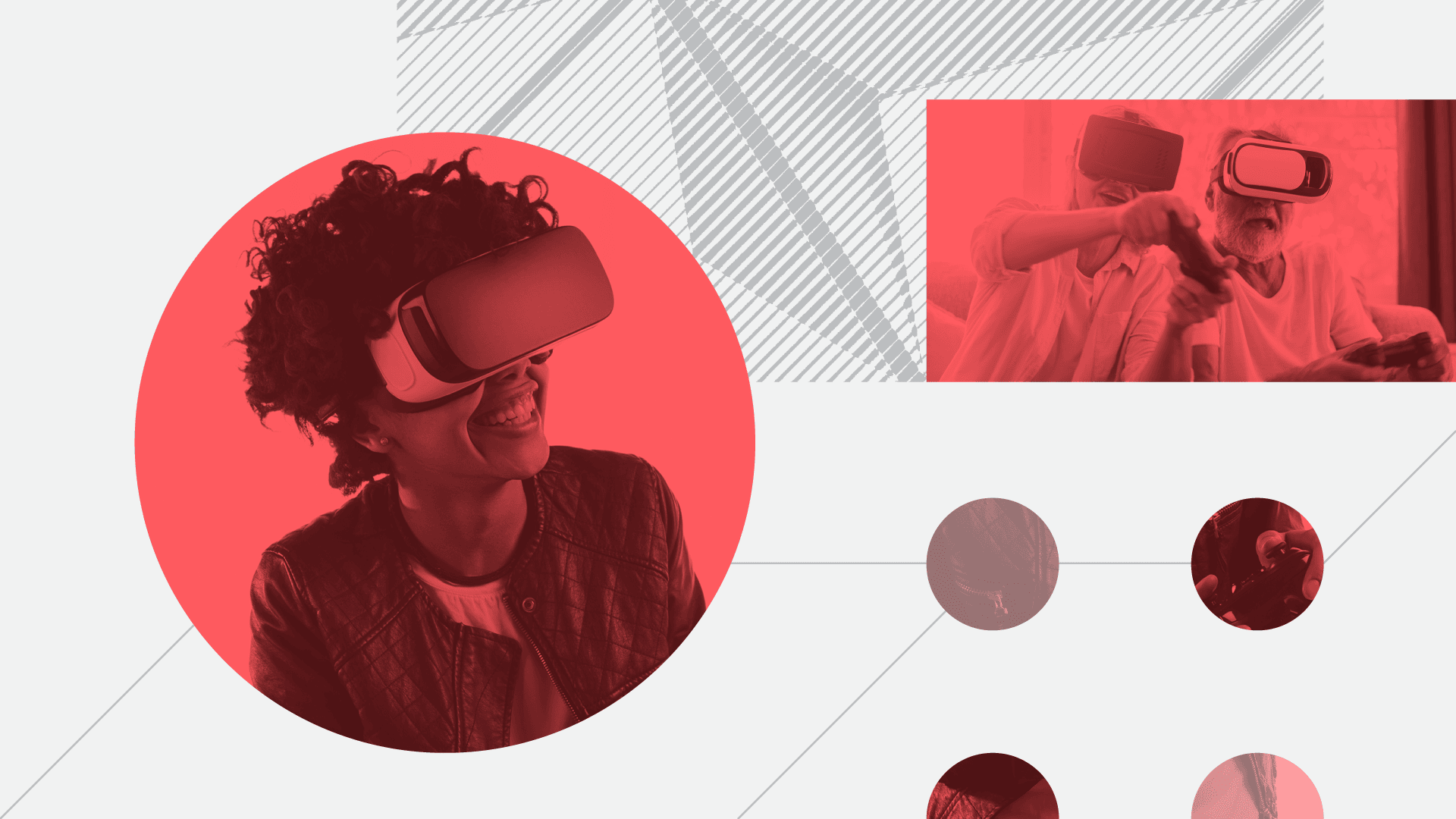 Media companies want to see more consumers in the metaverse before they invest in it — but more consumers want to see media companies in the metaverse before they participate in it. It's up to media companies to take a leap of faith if they want to make the most of the opportunity. 
The metaverse first shot onto the radar of many last year after a big push from Meta that continues apace this year. And media companies — which are always on the hunt for new avenues to reach consumers — have been unpacking what the metaverse actually entails and strategizing about how they can capitalize on it. Many media companies are still grappling with how many resources they should devote to their metaverse research and strategy. 
The latest data from Morning Consult shows that there's still low awareness of the metaverse among U.S. adults; simultaneously, U.S. adults are more interested in entertainment-related activities in the metaverse than those related to other industries. This points to untapped opportunity and also illustrates the metaverse paradox that media companies need to contend with: It won't become more attractive to invest in the metaverse until more consumers are familiar with it, but it likely won't be more attractive for consumers to be active in the metaverse until more media companies are investing in it.
Metaverse awareness is low among consumers
June data shows that majorities of consumers across all major demographics said that they had seen, read or heard "not much" or "nothing at all" of the metaverse prior to being surveyed.
Just 9% of all adults had heard "a lot" about the metaverse and 27% had heard "some" about it. Gen Z adults and millennials were more familiar with the term than their older counterparts. Hispanic and Black respondents also indicated more awareness of the metaverse than other ethnicities. 
While younger consumers' familiarity with the metaverse is a big reason for media companies' interest in the idea of a futuristic digital space, the relatively high level of unfamiliarity among U.S. consumers explains why most media companies have been more tepid about their investments to capitalize on such.
Consumers want the metaverse for entertainment activities above all else
Most adults are not yet interested in participating in metaverse activities, but of those they are interested in, entertainment as a category outranks all others — which should be encouraging for media executives. 
The top-ranked categories tend to be lifestyle and entertainment-adjacent ones, while those garnering the least interest were more practical categories such as health care and business, hinting at how consumers are currently looking to the metaverse: It's mostly viewed as a means of escapism, rather than something to enhance productivity. Morning Consult's data also broadly shows that it's not just on media companies to lure consumers into the metaverse — the metaverse paradox is broadly applicable to other industries to some degree. Certain industries like gaming, however, are inherently going to develop more content geared toward the metaverse than others, regardless of low consumer awareness or interest at the moment. 
For now, entertainment is the biggest draw to platforms that power the metaverse, and it shows. Just look at the buzz that entertainment-related metaverse events generate, like the Ariana Grande concert in Fortnite, the Electric Daisy Carnival in Roblox and the virtual Justin Bieber concert organized by interactive experience company Wave. 
We're already seeing other big names in the industry explore metaverse opportunities, including Disney, which has hired an executive to oversee metaverse projects, and the Sundance festival, which was accessible via virtual reality this year. And there are likely other, more modest metaverse-focused initiatives in the media industry that we don't yet know about.
Why media companies should invest in the metaverse
It's beneficial for media companies to reach consumers in the metaverse as platforms like Roblox and Fortnite continue to offer alternative entertainment spaces for younger consumers, who won't stop ditching traditional media in the years ahead. Additionally, selling digital merchandise that relates to activations on these types of platforms could help companies recuperate marketing costs. 
The metaverse could also be a way for media companies to cut production costs: Companies that invest in developing a realistic mountain landscape for a certain VR experience, for example, might be able to reuse that backdrop for a production. Currently, Epic Games is looking to have its 3D graphic-development tool Unreal Engine 5 power the development of hyper-realistic worlds, as seen in the recent "Matrix Awakens" demo, which could then be released as templates for media companies to fill up with virtual events — potentially saving companies the time and cost of developing their own digital venues. 
While some metaverse initiatives may appear less justifiable in the face of inflation and fears of a recession, media companies shouldn't abandon their efforts entirely, as tech giants' pushes — particularly Apple with its dominance in hardware — into more advanced VR headsets could help spur VR adoption and make aspirational visions of the metaverse more plausible.  
It's possible that fully immersive VR experiences won't become mainstream for the foreseeable future, but in order for this industry to make any traction in the metaverse, one group — either the media companies themselves or consumers — may have to take a leap of faith and become embedded in metaverse experiences and platforms before the other group fully buys in.
Kevin Tran is the senior media & entertainment analyst on the Industry Intelligence team, where he conducts research, authors analyst notes and advises leaders in the media & entertainment industry on how to apply insights to make better business decisions. Prior to Morning Consult, Kevin was a media analyst at Variety Intelligence Platform, Variety's premium subscription service. Kevin graduated from the Haas School of Business undergraduate program at the University of California, Berkeley. @ktran223
For speaking opportunities and booking requests, please email [email protected].
We want to hear from you. Reach out to this author or your Morning Consult team with any questions or comments.
Contact Us