Deal-Seeking Consumers Return to Grocery Stores as Coronavirus Concerns Ebb
Food & beverage analyst Emily Moquin unpacks the declining frequency of online grocery orders amid rising inflation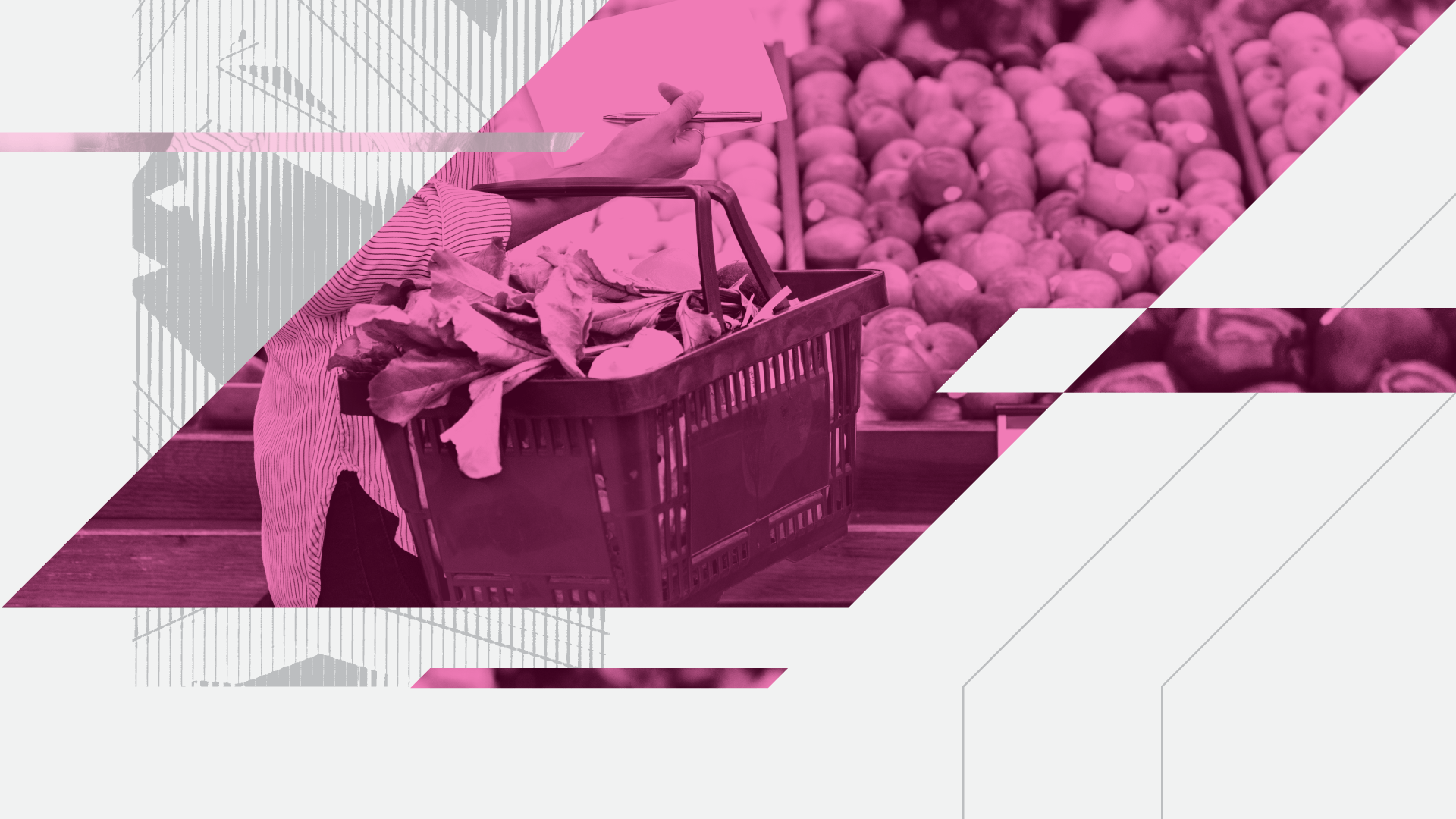 Key demographics that typically drive online grocery shopping are ordering less frequently and showing a preference for shopping in stores. That means retailers will need to adjust their strategies and plan for more in-store, deal-seeking shoppers. Food and beverage brands may benefit from more opportunities for at-shelf inspiration and discovery.
Online grocery orders are a topic of keen interest within the food & beverage industry. After strong spikes in grocery e-commerce precipitated by the pandemic, growth has flattened. Until recently, key audiences remained more engaged with online grocery than the general public, but several converging factors appear to be turning the tide even among those groups. 
Now, supply chain disruptions and frugal shopping behaviors instigated by inflation are coinciding with lessening coronavirus concerns to drive a decline in the frequency of online grocery shopping orders among those who typically use the service the most. 
Frequency of online grocery orders has declined among millennials, high-income consumers, urban dwellers and parents 
The share of consumers who report ordering groceries online at least once a week has declined among the most engaged demographics. Among high-income households, weekly online grocery ordering fell from 29% in October 2021 to 18% in April 2022. Among millennials and urbanites, that share dropped 7 percentage points, while a 9-point drop was seen among parents with kids under 18 at home. 
Fewer respondents across each of these demographics said they ordered groceries online daily or a few times a week in April compared with October; more in each demographic said they did not order groceries online at all in the past month in April.
Changes in day-to-day activities as coronavirus concerns subside lead to more in-store grocery shopping
One explanation might seem obvious: Shoppers are returning to stores as coronavirus concerns decline. In October, roughly 4 in 10 U.S. adults still said they were "very" concerned about the coronavirus outbreak. By the end of April, that share had declined to 26%. But the share saying they feel comfortable going to a grocery store has not experienced the same magnitude of change: Consumers have been relatively comfortable grocery shopping for quite some time. Around 8 in 10 said they were comfortable in October, and that ticked up to 85% by the end of May. So it's not just about feeling safer in grocery stores. 
Lower coronavirus concern levels mean other changes in consumers' day-to-day schedules, which impact grocery runs. When people are out and about more, there are more opportunities to swing by the grocery store. This can shift consumers' perceptions of convenience, typically an important benefit of online shopping. Online grocery shoppers who work from an office are roughly 20 points less likely to say they get all or most of their groceries online than those who work from home. Income may factor in here as well as lifestyle. Those who work from home full-time are more likely to be higher-income consumers who have a propensity to shop for groceries online more often.
These changes to consumers' schedules may have the longest-term implications for grocery e-commerce because they impact the volume purchased online — i.e., whether shoppers are fulfilling their larger weekly orders through e-commerce or using it to fill in some of their grocery needs.
Online grocery shopping is a habit with a premium price tag 
Another important factor is the cost of e-commerce. With ongoing economic uncertainty, consumers are looking to save on delivery or service fees. Amazon.com Inc.'s Whole Foods delivery fee of $9.95 per order, which went into effect in October 2021, may be having the intended effect of consolidating online orders into less frequent deliveries. 
Beyond fees, cost-conscious shoppers may find it easier to compare prices across brands, categories and product sizes if they are standing at the shelf, thus furthering their savings opportunities. Walking through the store gives shoppers the chance to browse end caps, displays and other sources of inspiration that enable real-time meal planning using on-sale items. Even if there are no fees for online orders, shoppers may feel like they can get better deals and save more by shopping in-store.
Supply chain disruptions that plague grocery create issues for online ordering
Ongoing supply chain issues may also drive a preference for in-store shopping. More than 6 in 10 consumers reported shortages of grocery items in April, which can translate to the hassle of missing items or unwanted substitutions in online orders. This means problem-solving needs to happen in the moment at the shelf. When one item is unavailable, full meals may need to be adjusted. 
Preference for shopping in-store, which was already high, has increased among the same groups that are reporting decreased frequency in online orders. 
This adds up to tricky territory for retailers to navigate. Servicing online grocery orders, particularly delivery, can be time- and labor-intensive. Flattening growth of online orders may be easier to manage than the previous exponential growth, particularly as labor issues and supply chain disruptions persist. Retailers should be prepared for more shoppers in stores this summer. But shoppers have their eyes peeled for the best deals, and promotions and sales can further perpetuate out-of-stock issues.
Emily Moquin previously worked at Morning Consult as a lead food & beverage analyst.
We want to hear from you. Reach out to this author or your Morning Consult team with any questions or comments.
Contact Us