Supply Chain Disruptions Limit Consumer Spending
Amid widespread shortages and delivery delays, more than half of consumers reported difficulty procuring at least one product last month.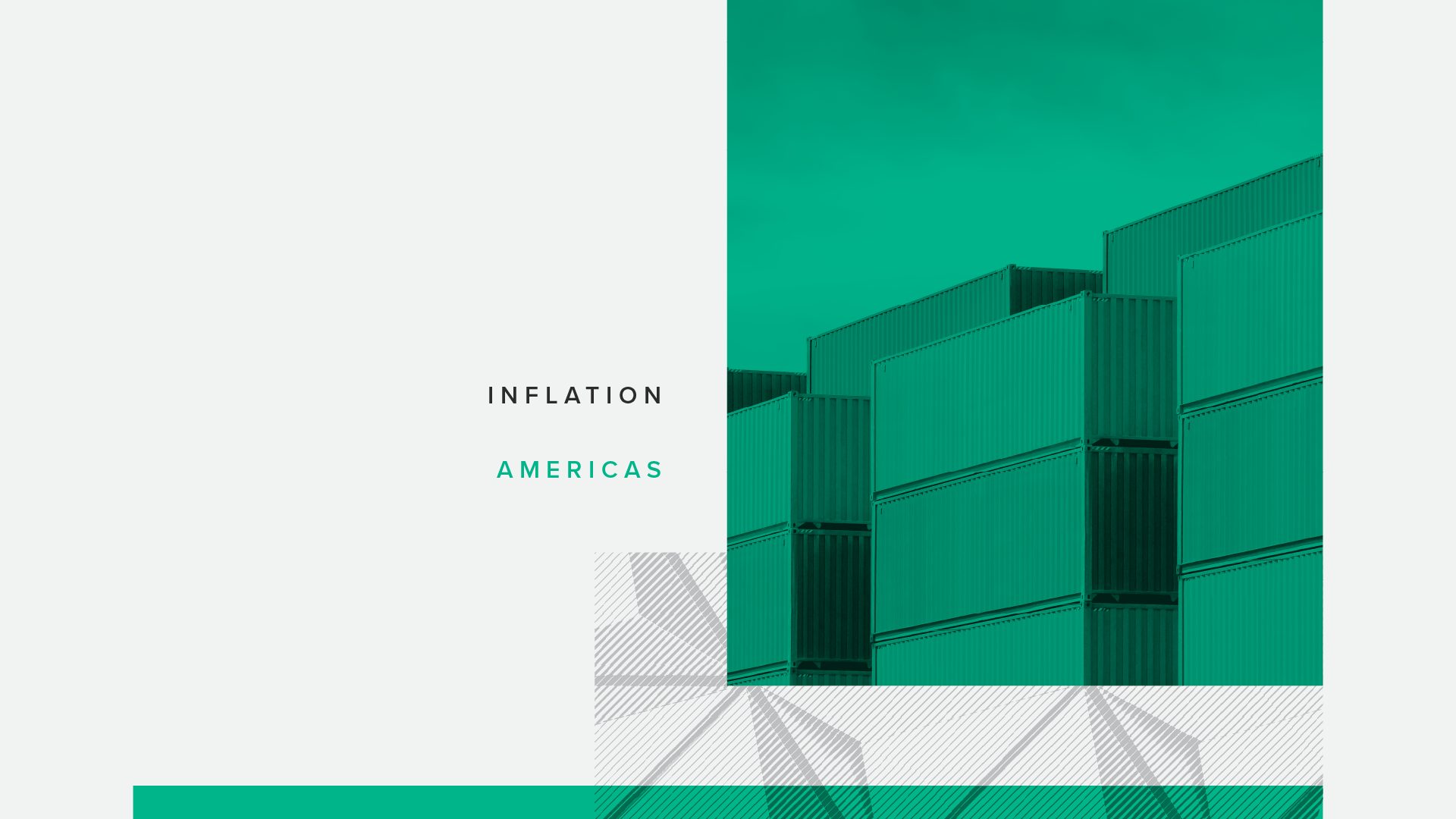 Key Takeaways
Supply chain disruptions are being widely felt by consumers, with 60 percent of respondents reporting challenges when it came to procuring at least one item across a broad range of categories last month.

More than half of consumers are responding to the shortages by choosing not to purchase elusive products as price hikes and delivery delays discourage buying activity, although certain categories are more susceptible than others to losing customers due to supply chain disruptions.

Businesses in more vulnerable categories such as sporting goods and home supplies will need to tighten up logistics to maximize capture of potential spending demand this holiday season.
Sign up here to get the latest economic analysis and gain access here to the full report.
Global supply chains have faced numerous challenges in recent months, resulting in widespread delays and shortages among a variety of consumer goods. Pandemic-related factory shutdowns, bottlenecks on product components, port congestion, worker shortages and unfavorable weather patterns have all coalesced to constrict supply for a multitude of products.
In order to evaluate the impact of recent supply-chain dynamics on consumers, Morning Consult conducted a survey from Sept. 17-21, 2021, asking a sample of 2,200 U.S. adults which products they're having difficulty procuring and how they have adapted their buying behaviors when faced with delays and shortages. 
The analysis found that consumers are experiencing shortages and shipping delays across a number of categories, and in many cases, they are opting not to purchase as a result. Consequently, businesses struggling with logistical snarls are losing a portion of potential consumer demand. 
Housing, grocery and car shortages felt most acutely by consumers
Forty-four percent of U.S. adults who sought to procure a house or apartment last month said they had difficulty doing so. Chronically low inventory amidst robust demand in the housing market has diminished availability of affordable homes for potential buyers. Meanwhile, those  looking to buy new cars are feeling the impact of the global chip shortage, with more than a third of consumers who sought to purchase a new vehicle saying they had trouble procuring one. This supply bottleneck coincides with a period of rising car ownership as the pervasive spread of the delta variant pushes consumers to rely on private means of transportation.
Separately, small, everyday items are also in short supply: 43 percent of shoppers faced procurement challenges for certain grocery products, while 39 percent specifically struggled to buy paper goods. Supply shocks in producer countries, compounded by hoarding behavior, are contributing to sparse grocery aisles. 
Price hikes and slow deliveries alienate would-be buyers
Within the group of potential shoppers who had difficulty procuring a certain product last month, 57 percent ended up forgoing their intended purchase. Price sensitivity -- exacerbated by shortage-related price increases -- is discouraging many consumers from buying, especially younger adults. Forty-four percent of those ages 18-34 opted not to buy something last month because it was more expensive than expected. Delivery delays are also eroding purchase volume: 42 percent of all adults decided against a purchase because of the expected wait time and 26 percent canceled existing orders that took too long to arrive. 
Some categories are more vulnerable than others to losing demand amid shortages
Most adults who had trouble finding items persevered through shortages to procure necessary groceries. Ninety-one percent of adults bought paper goods after initial difficulty, and 82 percent managed to purchase food items. Those who had trouble finding discretionary goods like exercise equipment, furniture and supplies for home repair were less likely to eventually buy them, with more than a third of intended purchases of these products deferred indefinitely.
Conclusion
Consumers are feeling the impact of tangled supply chains, and the resulting symptoms — scarcity, price increases, delivery delays — are dampening demand. Many who sought to purchase an item opted not to do so after facing unusual procurement friction, with younger buyers more fickle than older ones and large, discretionary purchases such as exercise equipment and home goods more susceptible to losing customers. 
These findings reveal that businesses wrestling with supply chain disruptions are leaving money on the table. Potential demand is being lost — or at least deferred — as a result of logistical snarls. Much of this demand is converted to substitute products, but some buyers are simply giving up on the purchase altogether. Persistent shortages and delivery delays pose a growing threat to affected businesses as the stakes increase with the approach of the holiday season.
Kayla Bruun is a senior economist at decision intelligence company Morning Consult, where she analyzes consumer spending, inflation and household finance trends, leveraging the company's proprietary high-frequency data.
Prior to joining Morning Consult, Kayla was a key member of the corporate strategy team at telecommunications company SES, where she produced market intelligence and industry analysis of mobility markets. 
Kayla also served as an economist at IHS Markit, where she covered global services industries, provided price forecasts, produced written analyses and served as a subject-matter expert on client-facing consulting projects. 
Kayla earned a bachelor's degree in economics from Emory University and an MBA with a certificate in nonmarket strategy from Georgetown University's McDonough School of Business.
Follow her on Twitter @KaylaBruun. For speaking opportunities and booking requests, please email [email protected]
We want to hear from you. Reach out to this author or your Morning Consult team with any questions or comments.
Contact Us