Why Travel Brands Should Ditch the Pre-Pandemic Playbook in 2023
Consumers' travel behaviors this year will look much more similar to 2022 than to any pre-pandemic year, writes travel & hospitality analyst Lindsey Roeschke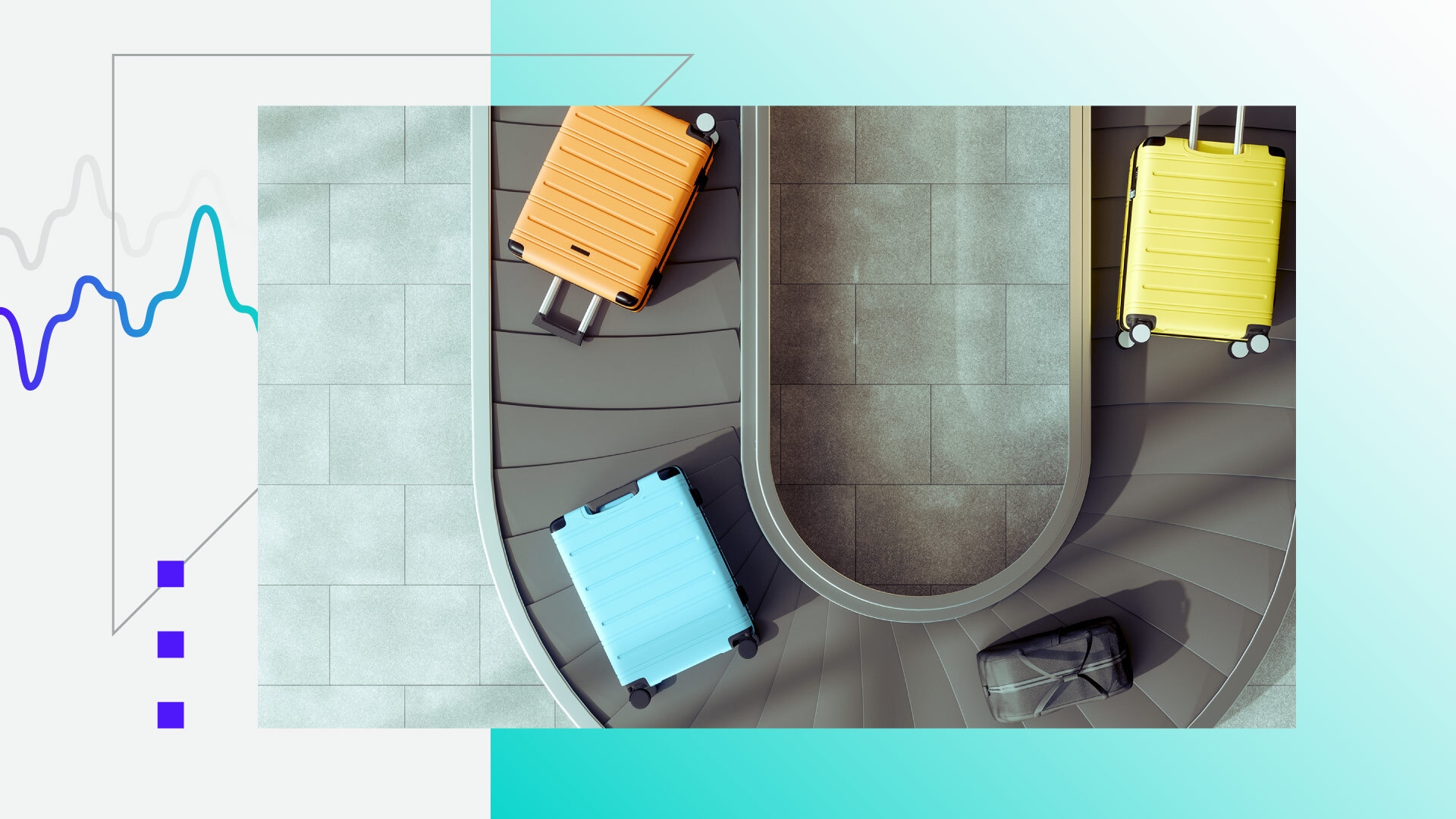 Key Takeaways
The volume of domestic flights, overnight hotel stays and vacation rental stays in the past year is much more predictive of future travel plans compared with pre-pandemic activity.

This suggests that we've reached the "new normal" phase, and that travelers will never return to their old ways.

As travel companies attempt to plan for the coming year, they should ignore 2019 data related to volume and trends, and instead look to 2022 as a new benchmark.
It's been three years since COVID-19 arrived in the United States, which means it's also been three years since the travel industry began looking forward to a "return to normal." As the industry continues to work toward recovery, companies frequently reference pre-pandemic numbers as a benchmark for predicting future travel volume. But the reality is that, three years on, travelers' behaviors have changed for good.
After two years of relative instability, consumer comfort with various travel activities plateaued over 2022, with some minor peaks and valleys mostly related to the economy rather than coronavirus concerns. COVID-19, while still a consideration, no longer has the power to quickly and severely shift travelers' behaviors as it did in 2020 and 2021. In short, that return to normal the industry was hoping for isn't happening, and the new normal is here.
The share of respondents who said they feel comfortable doing the following travel activities:
Surveys conducted weekly among representative samples of roughly 2,200 U.S. adults each, with unweighted margins of error of +/-2 percentage points.
Travel activity in the past year is the best indicator of future travel plans
Historical data provides crucial predictive value for travel companies. By leveraging prior years' data, like an airline analyzing the number of domestic flights consumers take, businesses are able to forecast overall travel volume, seasonal trends and more. But given the deep and broad impact of the pandemic on the industry and its inconsistent recovery, brands have struggled to identify which time period of data will be the most telling to help plan for the future. In reality, many (if not most) are still utilizing 2019 as a benchmark, in the hopes that travelers will eventually get back to their pre-pandemic travel habits. It's becoming increasingly clear that this is wishful thinking.
A recent Morning Consult survey asked U.S. adults about their upcoming travel plans, how frequently they traveled in a typical pre-pandemic year and how frequently they traveled in the past year. A regression analysis confirmed that behavior in the past 12 months was more strongly predictive of future plans compared with pre-pandemic behavior. That is to say, the likelihood of people traveling in the coming months will be more reflective of what they've done in the past year than what they did in pre-pandemic years.
This relationship remains true even when controlling for variables outside of just travel behavior. By keeping factors like demographics and COVID-19 concern levels constant, we can account for their potential influence on the outcome and isolate the specific impact of travel behavior.
The relationship was tested for three key travel activities: flying domestically, staying overnight at a hotel and staying overnight at a vacation rental. The likelihood that someone would do each activity three or more times in the near future increased when they had done that activity more frequently in the past, whether it was in the previous 12 months or before COVID-19. But the relationship — and thus the predictive value — was stronger when using a consumer's behavior from the past year to predict future travel. For example, if someone flew nine or more times in a typical pre-pandemic year, there's a 30% chance they'll fly three or more times in the next six months. But if someone flew nine or more times in the last year, the likelihood increases to 85%.
The likelihood that someone will engage in each travel activity at least three times in the next six months based on their prior behavior
Survey conducted Oct. 18-19, 2022, among a representative sample of 2,210 U.S. adults, with an unweighted margin of error of +/-2 percentage points.
For travel companies, this means it's time to stop looking back at pre-pandemic numbers to inform future predictions. In reality, consumers have already reached their new normal when it comes to travel plans and behaviors. Utilizing 2022 behavioral data will provide travel companies with the most insight into future volume, trends and patterns.
Who's traveling now is very comparable to who was traveling before the pandemic
For the most part, the makeup of the leisure traveling public looks strikingly similar to before the COVID-19 pandemic from both a demographic and a psychographic perspective. This suggests that the slowdown in travel is not primarily driven by any one group — say, urban consumers or those who are very risk-averse — deciding they were done taking trips altogether. Rather, the shift appears to be rooted in everyone cutting back on some level.
On the most extreme end, that could mean not traveling at all. For example, 66% of U.S. adults said they had not flown domestically in the past year, 7 percentage points higher than the share who said they flew less than once a year before the pandemic. But even those who are traveling are cutting back on how frequently they do so. The share of U.S. adults who said they stayed in a hotel three or more times in the past year is 6 percentage points lower than the share who did so in a typical pre-pandemic year.
Younger consumers now represent a larger share of leisure travelers
The one exception to the demographic consistency is the baby boomer generation. When it comes to travel in the past year, baby boomers represent a smaller proportion of those who have traveled by air, stayed in hotels or stayed at a vacation rental relative to their pre-pandemic habits. Certainly, health concerns may play a role here: Older consumers were rightly more worried about COVID-19's impact on their health. But it also represents a natural progression as the oldest generation ages out of the category.
Generational makeup of travelers who ...
Survey conducted Oct. 18-19, 2022, among a representative sample of 2,210 U.S. adults, with an unweighted margin of error of +/-2 percentage points. Figures may not add up to 100% due to rounding.
This doesn't mean travel companies should ignore baby boomers. Plenty of them are still traveling, and spending heartily when they do. However, as the industry aims to put the pandemic in the rearview mirror, it must also recognize the growing number of younger consumers entering the category and the opportunities those travelers present.
The start of 2023 is an inflection point for companies in the travel industry, a chance to reset expectations for the coming year. While many businesses may still be hoping for an eventual return to normal, the data suggests that normal has already arrived. Brands must take this moment to leverage what they learned in 2022, and keep an eye on the growing group of young consumers who continue to make up a significant portion of their user bases as they move forward in 2023.
Special thanks to Josh Pearce for his contribution of the predictive analysis for this project.
Lindsey Roeschke is the lead travel & hospitality analyst on the Industry Intelligence team, where she conducts research, authors analyst notes and advises leaders in the travel & hospitality industry on how to apply insights to make better business decisions. Before joining Morning Consult, she served as a director of consumer and culture analysis at Gartner and spent more than a decade working at advertising agencies across three continents. Lindsey graduated from the University of Delaware with a bachelor's degree in communications and holds a master's degree in strategic communications from Villanova University. For speaking opportunities and booking requests, please email [email protected].
We want to hear from you. Reach out to this author or your Morning Consult team with any questions or comments.
Contact Us