Voters Maintain Strong, Bipartisan Support for Banning Assault Weapons After Lewiston
Majorities of Democrats, independents and Republicans support banning assault-style weapons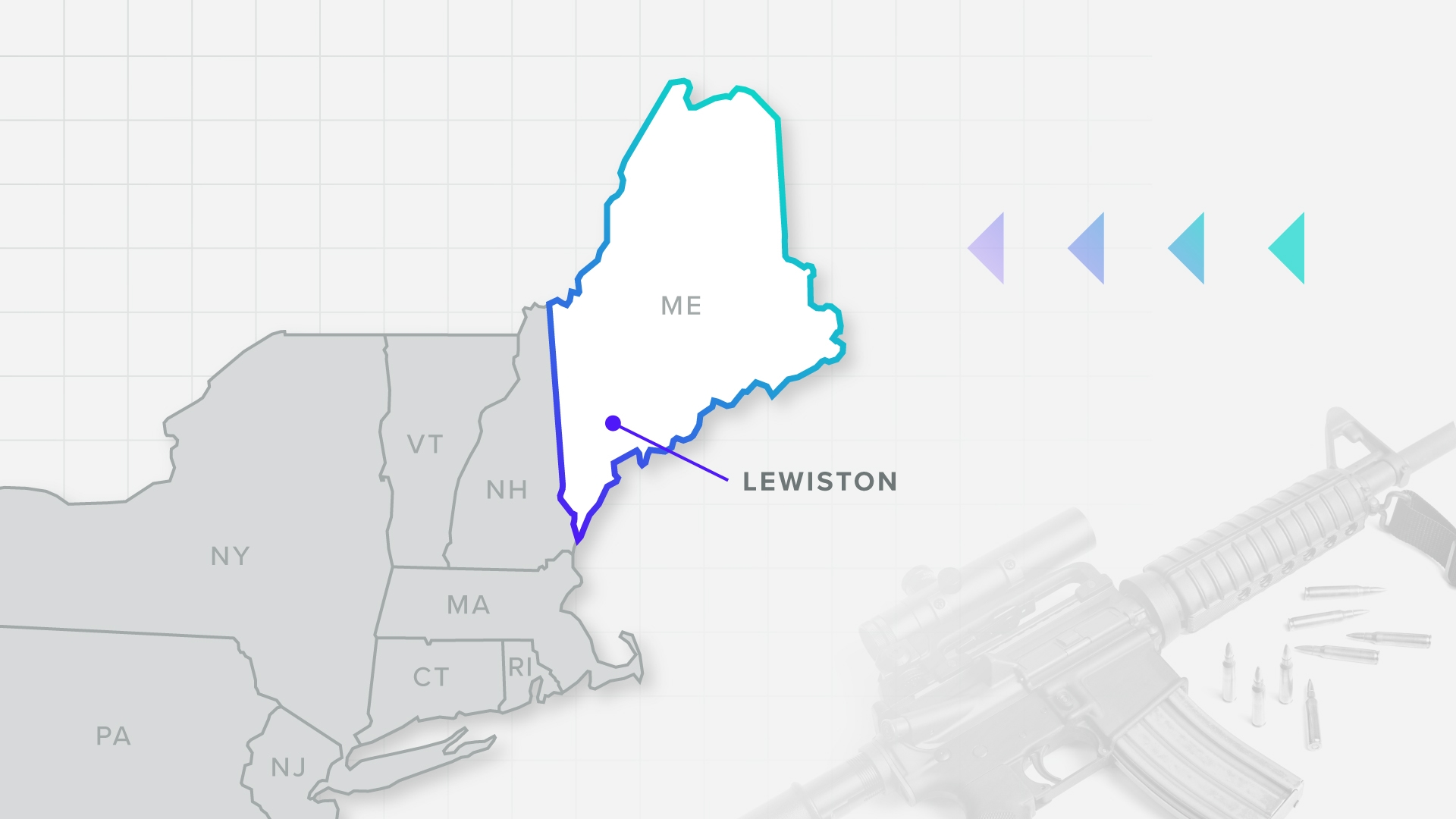 Key Takeaways
Roughly two-thirds (67%) of voters support banning assault-style weapons, including 82% of Democrats, 61% of independents and 53% of Republicans.

However, GOP voters are almost as likely to "strongly" oppose an assault weapons ban as they are to strongly support it.

Over 3 in 5 voters (63%) support stricter U.S. gun control laws in general, down slightly from 67% who said the same following the mass shooting at a Nashville school in late March.
Sign up to get the latest data and analysis on how business, politics and economics intersect around the world.
Centrist Democratic Rep. Jared Golden of Maine reacted to last week's tragic mass shooting in his hometown of Lewiston by calling for a federal ban on assault weapons for the first time in his career. A new Morning Consult survey shows that newfound position puts him in league with roughly 2 in 3 U.S. voters.
Most Voters Support Banning Assault-Style Weapons
Shares of U.S. voters who support or oppose banning assault-style weapons
Survey conducted Oct. 27-29, 2023, among a representative sample of 1,996 registered voters, with an unweighted margin of error of +/-2 percentage points. Numbers may not add up to 100% due to rounding.
According to the Oct. 27-29 survey, 67% of registered voters support banning assault-style weapons across America, compared with a quarter who oppose making such weapons illegal. Those figures are unchanged from when we surveyed support for an assault-style weapons ban after those firearms were used in mass shootings at elementary schools in Nashville in March and in Uvalde, Texas, in May 2022.
As was the case following those shootings, more than 4 in 5 Democrats and at least 3 in 5 independents support the ban of assault-style weapons. A slim 53% majority of Republicans also back such a ban, which is up slightly from the post-Uvalde survey but in line with the 52% who said the same after the Nashville shooting.
Specific demographics at scale: Surveying thousands of consumers around the world every day powers our ability to examine and analyze perceptions and habits of more specific demographics at scale, like those featured here.
Why it matters: Leaders need a better understanding of their audiences when making key decisions. Our comprehensive approach to understanding audience profiles complements the "who" of demographics and the "what" of behavioral data with critical insights and analysis on the "why."
Also echoing findings from surveys conducted after those prior two mass shootings is the relative division within the Republican base over the prospect of an assault weapons ban: While 32% "strongly" support banning assault-style weapons, 26% strongly oppose it. By comparison, 66% of Democrats and 45% of independents strongly support banning assault weapons.
Looking beyond views on assault-style weapons specifically, the U.S. electorate's appetite for action on gun control has — if anything — dipped a bit since the Nashville incident.
Support for Stricter Gun Control Has Dipped Slightly Since Earlier This Year
Shares of U.S. voters who support or oppose stricter gun control laws after the following mass shootings:
Surveys conducted among representative samples of roughly 2,000 registered voters each, with unweighted margins of error of +/-2 percentage points. Numbers may not add up to 100% due to rounding.
While 63% of U.S. voters support stricter gun control laws in the United States following the Lewiston shooting that left 18 dead, that share of support is down slightly from 67% in wake of the Nashville shooting. The downtick is fueled by marginal declines across the partisan aisle, while support among independents has held steady. 
Though strong majorities of Democrats and independents support stricter gun laws in America, Republicans are split, with 44% in favor and 49% opposed.
The bottom line
With Republicans in control of the House, there is essentially no prospect that Congress will be able to build on the bipartisan legislation it passed last summer following the Uvalde massacre — let alone resurface the expired assault weapons ban that Golden called for last week.
But the fact that a representative of Maine, a gun-friendly state, is willing to call for such a ban is the latest sign that the politics of gun control may be shifting, albeit slowly, in Democrats' direction. 
The latest survey found congressional Democrats were more trusted to handle gun policy than their GOP counterparts by a margin of 5 percentage points. That compares favorably with an average of our surveys conducted in 2022 ahead of the midterm elections, which found that Republicans were favored by 1 point on the issue.
Cameron Easley is Morning Consult's lead analyst for U.S. politics. Prior to moving into his current role, he led Morning Consult's editorial coverage of U.S. politics and elections from 2016 through 2022. Cameron joined Morning Consult from Roll Call, where he was managing editor. He graduated from the University of North Carolina at Chapel Hill. Follow him on Twitter @cameron_easley. Interested in connecting with Cameron to discuss his analysis or for a media engagement or speaking opportunity? Email [email protected].
We want to hear from you. Reach out to this author or your Morning Consult team with any questions or comments.
Contact Us