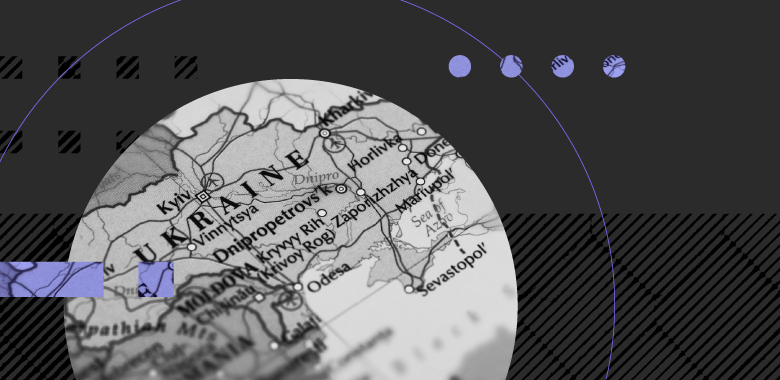 Global Politics
Report: Tracking Global Opinion on the Russia-Ukraine Crisis
Report summary
As Russian troops assemble on the Ukrainian border, Morning Consult is tracking how this is affecting global public opinion, economic sentiment and political attitudes. The following report puts that data into context across the United States, Europe, and Russia to help government and political leaders understand public opinion as the situation evolves.
Key Takeaways
United States: American voters prefer negotiations and sanctions to troop deployment when it comes to preventing a Russian invasion of Ukraine.

Europe: Adults in major European markets hold generally unfavorable opinions of Russia amidst the Ukraine crisis, and most adults among the region's major geopolitical players — France, Germany and the UK — have heard about a potential Russian invasion.

Russia: Key metrics of Russian sentiment suggest that Russians are relatively unfazed by the threat of sanctions and war with Ukraine.
Methodology
Sampling and Data Collection
Morning Consult conducts interviews with more than 30,000 adults per day across 44 countries. In the United States, more than 6,000 daily interviews are conducted. The interviews are conducted online through multiplenationally recognized vendors. Morning Consult uses a stratified sampling process based on age and gender to reach a broad, nationally representative audience in each country. The interview collection period for all 44 countries begins at 4 a.m. ET and closes at 3 a.m. ET the following day. The date of publication reflects the date when the survey closes.
Weighting and Representativeness
All national data are weighted to match a target population on the key dimensions of age, gender, education, region, as well as race and ethnicity in some markets. The target population is generally the adult (18+) population except in India (where the target is the literate population), and China, Egypt and Nigeria (where the target is the internet using population).
Daily Tracking Metrics
The country favorability data in this report is based on a seven-day moving average of daily estimates.
Country Favorability Data Series: Temporal Coverage and Figures
The Morning Consult country favorability data employed in this report runs from 1 October 2021 through Feb. 23, 2022. Figures report a seven-day simple moving average of the indicated response share among adults; the corresponding tables indicate response shares among various other demographics based on a seven-day simple moving average as of Feb. 23,2022. Sample sizes vary across countries and demographics.
About the authors
Jason I. McMann leads geopolitical risk analysis at Morning Consult. He leverages the company's high-frequency survey data to advise clients on how to integrate geopolitical risk into their decision-making. Jason previously served as head of analytics at GeoQuant (now part of Fitch Solutions). He holds a Ph.D. from Princeton University's Politics Department. Follow him on Twitter @jimcmann. Interested in connecting with Jason to discuss his analysis or for a media engagement or speaking opportunity? Email [email protected].
Jesse Wheeler is a senior economist at decision intelligence company Morning Consult, where he delivers insights on economic and geopolitical trends impacting the United States and major global markets.
Prior to joining Morning Consult, Jesse worked as an economic and political risk analyst at MUFG Bank, where he focused on U.S. fiscal, monetary and foreign policy, and at Fitch Solutions, where he conducted macroeconomic research and forecasting for Latin American markets.
Jesse received a bachelor's degree in history and environmental science from the University of South Carolina and a master's degree in international economics from George Washington University.
Follow him on Twitter @JesseSprWheeler. For speaking opportunities and booking requests, please email [email protected]