Aaron Rodgers' Reputation Takes a Hit Following COVID-19 Debacle, Putting Sponsors in No-Win Situation
The Green Bay Packers star QB's net favorability rating among U.S. adults dropped from 29 points in August to 3 points over the weekend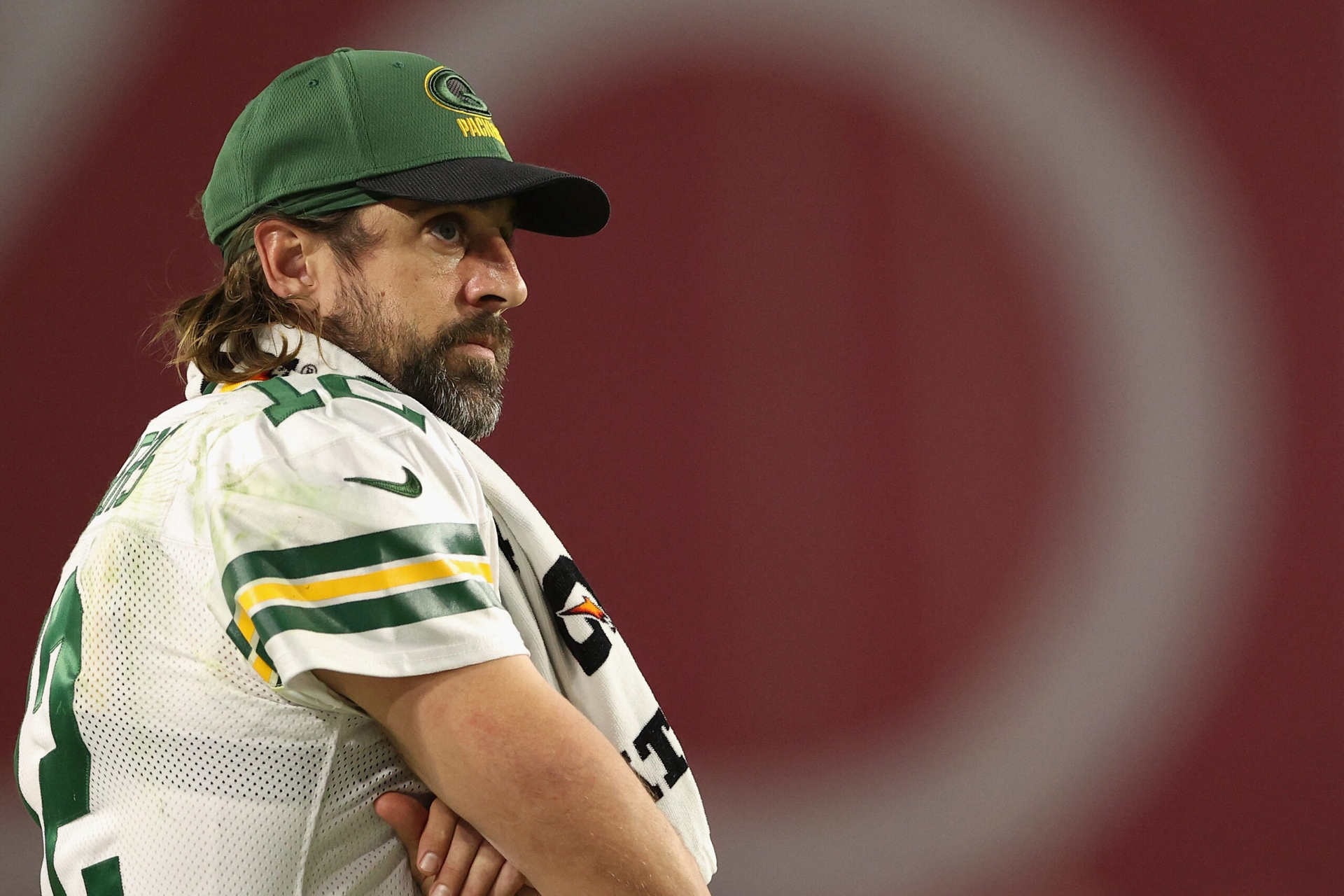 Public sentiment toward Green Bay Packers quarterback Aaron Rodgers took a significant hit after it was revealed he tested positive for COVID-19 and had misled the public about his vaccination status.
The positive test forced Rodgers to miss the team's game Sunday against the Kansas City Chiefs, and it is unclear if he can return this coming Sunday for a game against the Seattle Seahawks. Rodgers and the team could face fines if the NFL finds they violated league protocols for unvaccinated players.
Public Sentiment Toward Aaron Rodgers Tanks After News of Unvaccinated Status, COVID-19 Diagnosis
U.S. adults were asked whether they have a favorable or unfavorable view of Green Bay Packers quarterback Aaron Rodgers
Responses of "heard of, no opinion" and "never heard of" are not shown.
Polls conducted Dec. 22-23, 2020, Aug. 21-24, 2021 and Nov. 5-7, 2021. The first poll was among 574 U.S. adults, with a margin of error of +/-4%, while the other two were conducted among roughly 2,200 U.S. adults each, with a margin of error of +/-2%.
What the numbers say
Rodgers' net favorability rating among U.S. adults — the share with a positive opinion minus the share with a negative opinion — declined from 29 percentage points in an August survey to just 3 points in a Nov. 5-7 poll. The share of adults with a positive opinion of Rodgers fell from 40 percent in August to 30 percent over the weekend, while the share with a negative opinion of him more than doubled from 11 percent to 27 percent.
U.S. adults were split on whether or not professional athletes should have to disclose their vaccination status to the public, with 45 percent saying they should have to and 44 percent saying they shouldn't. Only 16 percent of U.S. adults, however, said they approve of a public figure's concealing or lying about their vaccination status in order to avoid public scrutiny, compared with 56 percent who said they disapprove.
Rodgers said he didn't lie about his vaccination status when he told the media during training camp that he was "immunized" because he underwent homeopathic treatment intended to raise his antibody levels. The NFL, however, considered him to be unvaccinated for the sake of the league's COVID-19 protocols, which are more stringent for unvaccinated players than they are for vaccinated players.
Vaccine Controversy Puts Rodgers' Sponsors in No-Win Situation
U.S. adults were asked how their perception of a brand or company would be impacted in each of the following situations:
Responses of "neither positive nor negative" are not shown.
Poll conducted Nov. 5-7, 2021, among 2,199 U.S. adults, with a margin of error of +/-2%.
The impact
Rodgers' lack of transparency about his vaccination status and subsequent appearance on the "The Pat McAfee Show," in which he blasted the "woke mob" and questioned the efficacy of the COVID-19 vaccines, puts his sponsors in a difficult position, survey results show.
News of Rodgers' positive test and his misrepresentation of his vaccination status spread quickly, with more than half of U.S. adults saying over the weekend that they'd heard at least "some" information about the recent controversy.
Fifty-nine percent of U.S. adults said it would negatively impact their perception of a brand if a celebrity spokesperson associated with that brand lied publicly about their vaccination status. However, only 29 percent of respondents said they would feel more positively about a brand that cut ties with an endorser who lied about their vaccination status, compared with 37 percent who said they would feel more negatively about that brand.
Wisconsin-based medical services provider Prevea Health announced Saturday that it would end its partnership with Rodgers after nine years. State Farm, the national insurance company Rodgers has prominently endorsed since 2011, took a different tack in a statement Monday, saying, "We don't support some of the statements that he has made, but we respect his right to have his own personal point of view." Prior to Monday's statement, however, State Farm appeared to reduce the frequency of its TV ads featuring Rodgers. State Farm has not directly addressed either the controversy over Rodgers' vaccination status or accusations that he peddled COVID-19 misinformation while on the McAfee podcast.
The Nov. 5-7 survey was conducted among 2,199 U.S. adults with a margin of error of plus or minus 2 percentage points.
Alex Silverman previously worked at Morning Consult as a reporter covering the business of sports.
We want to hear from you. Reach out to this author or your Morning Consult team with any questions or comments.
Contact Us