America's Most and Least Popular Governors
Gov. Phil Scott's (R-Vermont) approval falls far amid re-election run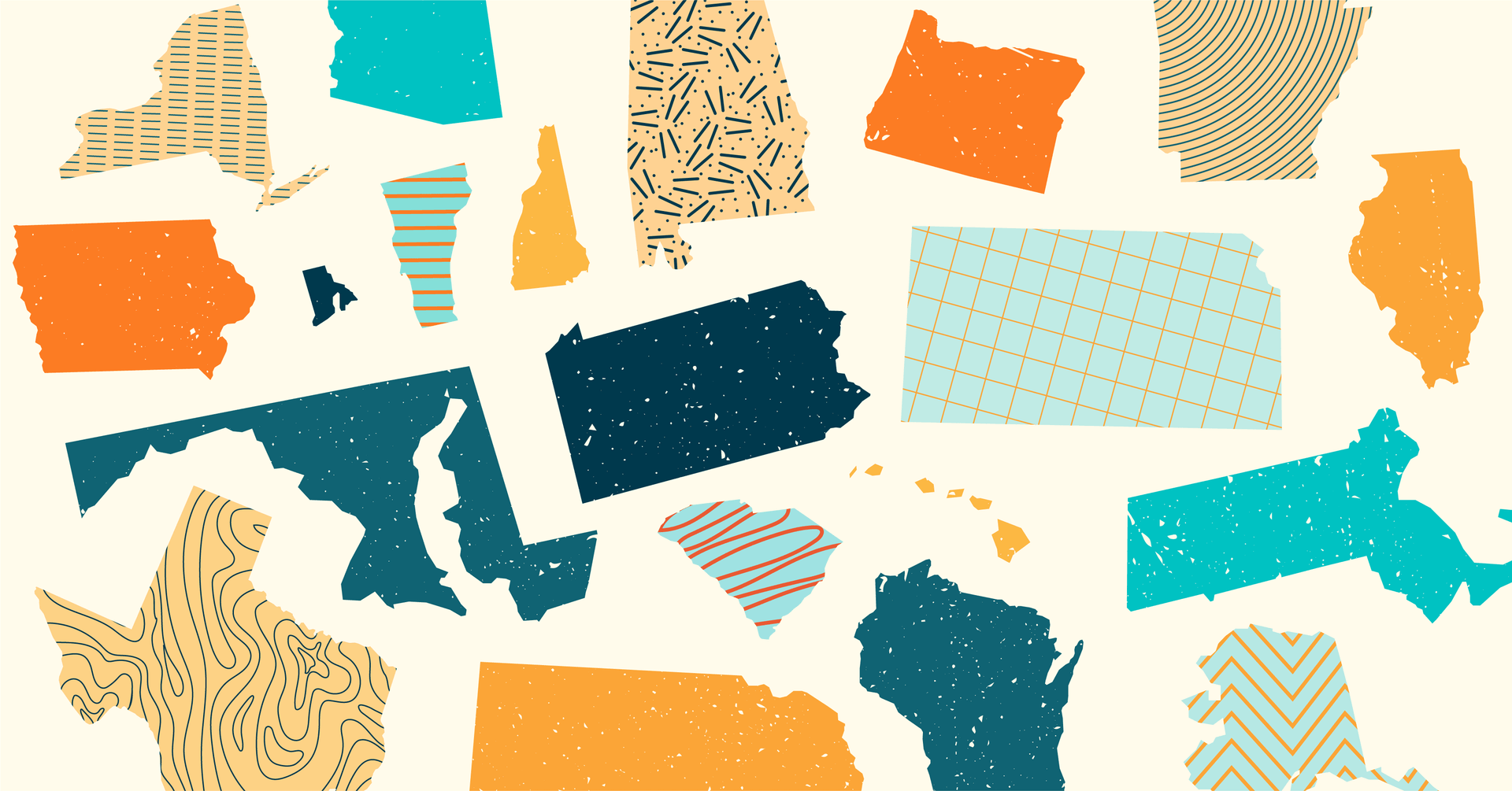 Key Takeaways
Scott suffered a 38 point net drop in approval, a Morning Consult record.

Fallin (R-Okla.) and Bevin (R-Ky.) also tumble in wake of teachers' protests.

Baker (R-Mass.) and Hogan (R-Md.) still top the list in popularity.
The popularity of Republican governors in solidly blue Northeastern states has been a thematic mainstay of Morning Consult's quarterly Governor Approval Rankings since their launch in 2016. But the latest edition -- based on 326,051 surveys with registered voters across the country conducted April 1 through June 30 -- brings bad news for one of those governors: Phil Scott of Vermont.
The first-term governor, who was elected in 2016 and is facing a primary challenge, saw his stock plummet between the first and second quarters of the year. His approval among Vermonters fell 18 points to 47 percent while his disapproval doubled to 42 percent.
That net 38 point drop is the biggest quarterly shift since Morning Consult began polling the subject in May 2016. It was also enough to knock Scott out of his place in the top 10 -- which he had shared with popular blue-state GOP Govs. Charlie Baker of Massachusetts and Larry Hogan of Maryland -- and place him three spots from the bottom 10.
Much of Scott's negative movement was driven by Republicans and independents: Forty-one percent of Republicans approved of his job performance in the second quarter, compared with 67 percent in the first, and his support among independents dropped 19 points from 61 percent.
Those shifts in sentiment follow Scott's decision to sign bills tightening gun restrictions in the state after a teenager was caught planning a school shooting. Scott's primary opponent, Keith Stern, has seized on that move as campaign fodder ahead of Vermont's Aug. 14 primary.
"I understand I may lose support over the decision to sign these bills today, but those are consequences I am prepared to live with," Scott said during the April 11 signing in Montpelier.
The Republican governor remains very popular among Democrats, with 61 percent approving of his job performance.
Two other Republicans, Mary Fallin of Oklahoma and Matt Bevin of Kentucky, also suffered bruising quarters.
Fallin, now the most unpopular governor in the country, saw her net approval decline 17 points as she approaches the end of her second, and last, term. In the second quarter, 19 percent of registered voters in Oklahoma backed her job performance and 74 percent disapproved.
Her declining fortunes with Sooner State voters came amid a high-profile teachers' strike, which began on April 2 and made national headlines before ending nine days later. Her struggles were enough to lift Democrat Dan Malloy of Connecticut out of the bottom spot -- although, at 71 percent disapproval, he remains the second-least popular governor by 11 points.
Teachers' protests also brought political pain to Bevin. The first-term governor finds himself back in the bottom 10 of the rankings for the first time since Morning Consult released its inaugural version in May 2016. Fifty-seven percent of Kentucky voters said they disapproved of his job performance during the second quarter, compared with 29 percent who backed him, a 25-point net dip from the previous quarter.
Morning Consult data shows voters were already souring on Bevin when on April 13 he levied the charge that children had been sexually assaulted or physically harmed due to being left alone while their teachers protest.
Following the remarks, which Bevin apologized for two days later, the share of Kentucky voters who strongly disapproved of him spiked. The governor has also faced a rocky road since then, including opposition from advocates for the poor to his plan to enforce work requirements as part of the state's Medicaid program.
Democrat David Ige of Hawaii, who is facing a competitive primary challenge from Rep. Colleen Hanabusa, remains in the bottom 10 despite a net bump of 5 points in the past three months, just outside the 4-point margin of error for Hawaii voters. Thirty-nine percent of Aloha State voters approve of his job performance and 46 percent disapprove ahead of the state's Aug. 11 primary. He was among the governors on the ballot this fall who made modest net gains during the second quarter, including Rhode Island Democrat Gina Raimondo (+8 points) and Kansas Republican Jeff Colyer (+5 points).
Several governors who are running for re-election in November saw modest net losses, including Arizona's Doug Ducey (-8 points), and Henry McMaster of South Carolina and Nebraska's Pete Ricketts, whose approvals both dipped 6 points.
Florida Gov. Rick Scott, who is running to unseat incumbent Democratic Sen. Bill Nelson, saw a 4-point dip, although 54 percent of Sunshine State voters still approve of his work in office.
Govs. Bill Walker (I-Alaska) and Bruce Rauner (R-Ill.) remain the most unpopular governors running for re-election this year: Sixty percent of Illinoisans disapprove of Rauner and 54 percent of Alaskans disapprove of Walker.
Newly elected governors make gains
Democrats Ralph Northam in Virginia and Phil Murphy in New Jersey, who were both elected last year, are faring OK so far. Murphy saw an 8-point net boost between the first and second quarters, with 43 percent of New Jerseyans approving of his job performance. Northam saw a smaller bump of 3 points -- 47 percent of registered voters in Virginia back him.
Greitens' replacement checks in
Voters in Missouri are still getting to know the newest governor on the list, Mike Parson (R), who replaced scandal-ridden Eric Greitens following the former governor's June 1 resignation. Fifty-six percent of Show-Me State voters had yet to form an opinion about Parson, who served as Greitens' lieutenant governor before gaining the keys to the mansion, while 31 percent approved and 13 percent disapproved. By comparison, Greitens finished his first quarter in office, in 2017, with 51 percent approval and 25 percent disapproval.
See the methodology here.
Cameron Easley is Morning Consult's lead analyst for U.S. politics. Prior to moving into his current role, he led Morning Consult's editorial coverage of U.S. politics and elections from 2016 through 2022. Cameron joined Morning Consult from Roll Call, where he was managing editor. He graduated from the University of North Carolina at Chapel Hill. Follow him on Twitter @cameron_easley. Interested in connecting with Cameron to discuss his analysis or for a media engagement or speaking opportunity? Email [email protected].
We want to hear from you. Reach out to this author or your Morning Consult team with any questions or comments.
Contact Us