America's Most and Least Popular Senators
Six vulnerable senators see their popularity decline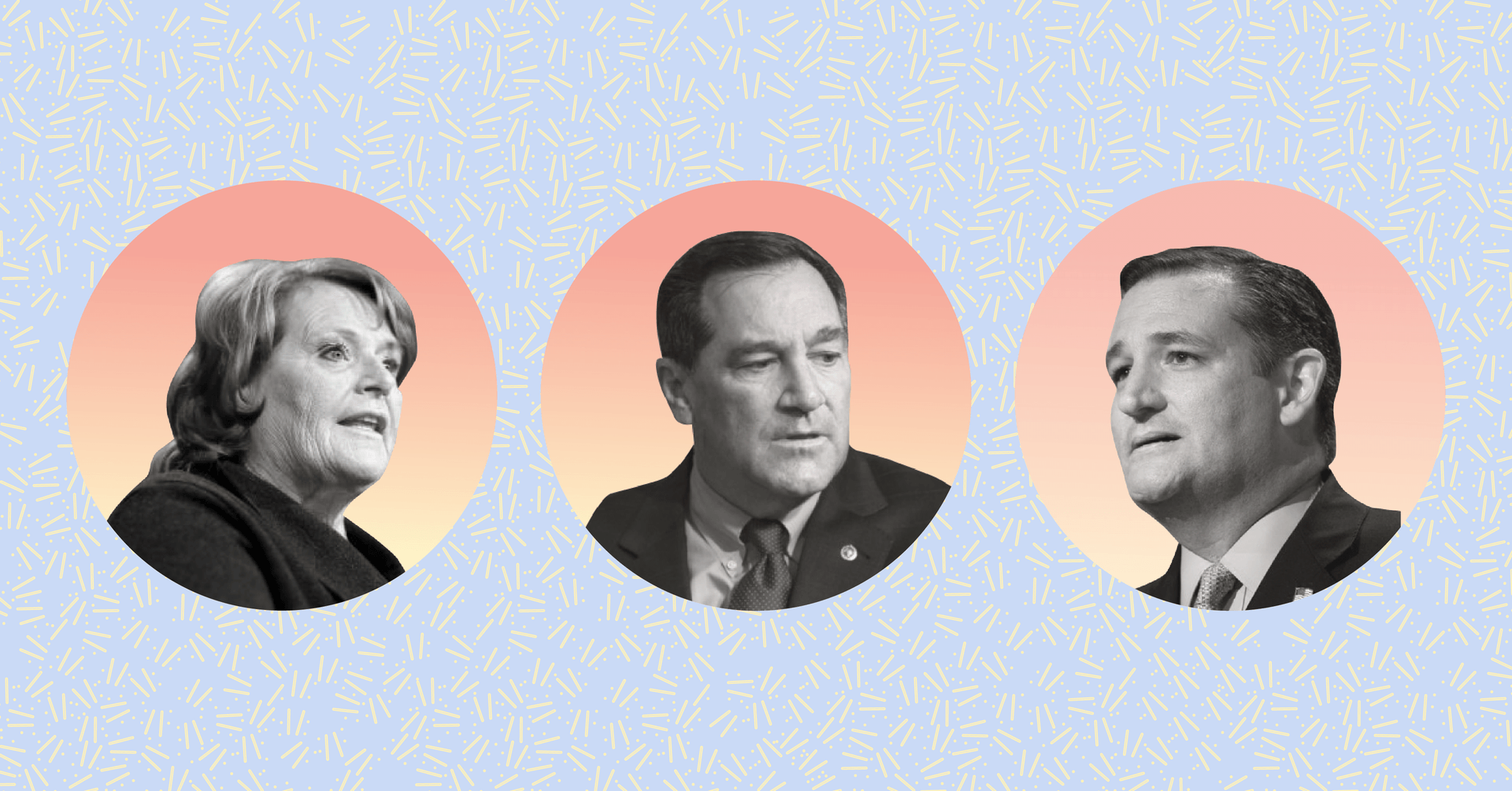 Key Takeaways
Florida Democrat Bill Nelson posts biggest net slide (12 points) of any senator.

Democrat Bob Menendez is as unpopular in New Jersey as Trump.

Bernie Sanders is still America's most popular senator, while Mitch McConnell remains the least popular.
The nation's most vulnerable senators made up little ground in their approval during the third quarter, a sign that multi-million-dollar efforts by Republicans in their states to maintain control in Senate next month's midterm elections may be taking a toll.
According to the latest edition of Morning Consult's Senator Approval Rankings, based on 359,057 surveys with registered voters conducted July 1 through Sept. 25 nationwide, Bill Nelson – the incumbent Florida Democrat who's running neck-and-neck with Gov. Rick Scott (R) – saw the steepest decline in net approval of any senator, dropping 12 percentage points since the second quarter. (See the methodology here.)
It's the first quarter that Nelson, with 39 percent of Floridians approving of his job performance and 41 percent disapproving, finds himself underwater with voters since Morning Consult began tracking the job performance of senators in 2015. It's also the first time that Nelson is less popular among Sunshine State voters than President Donald Trump, who narrowly won Florida in 2016 and posted an even net approval rating during the third quarter.
Nelson joined three other Senate Democrats on the ballot next month in Trump-won states -- Claire McCaskill in Missouri, Joe Donnelly in Indiana and Joe Manchin in West Virginia -- in trailing the president's net popularity among their constituents.
Averages of the head-to-head polling tracked by RealClearPolitics up to Monday showed a close race in three of those states. In Florida, Nelson leads Scott by just 2 points. McCaskill (D-Mo.), who saw a net drop of 7 points in her approval in the third quarter, is essentially tied with Republican Attorney General Josh Hawley, and Donnelly, who also saw a net drop of 7 points over that time period, has a slight lead over Republican Mike Braun.
RELATED: America's Most and Least Popular Governors
The six other Democrats from Trump-won states who are on the ballot this year are all more popular than the president, including Sens. Tammy Baldwin (Wis.), Debbie Stabenow (Mich.), Jon Tester (Mont.), Sherrod Brown (Ohio), Bob Casey (Pa.) and Heidi Heitkamp (N.D.).
Baldwin posted the biggest quarterly improvement among vulnerable Democrats, with her net approval rising 6 points from the second quarter. She was followed by Heitkamp, who improved her net standing by 4 points. Head-to-head polling has found Heitkamp trailing her Republican rival, Rep. Kevin Cramer, by nearly 9 points, according to the RealClearPolitics average.
Sen. Bob Menendez (D-N.J.) was the quarter's second most unpopular senator who will appear on the ballot next month, following McCaskill. His net approval rating fell by 8 points, to 16 points underwater, with 46 percent of Garden State voters disapproving of his job performance. Menendez is as unpopular in New Jersey as Trump, who lost the state to Democratic nominee Hillary Clinton by 14 points during 2016.
Menendez leads his rival, Republican businessman Bob Hugin, by 7 points, according to the RealClearPolitics average of New Jersey polls.
In Nevada, the net approval of Sen. Dean Heller – the sole Republican incumbent running in a Clinton-won state – is 7 points underwater after dropping a net 4 points in the third quarter.
In Texas, a Republican-friendly state where Cruz is facing a well-financed rival in Democratic Rep. Beto O'Rourke, the incumbent senator is 8 points more popular than the president in terms of net approval. Overall, 49 percent of Texas voters approve of Cruz.
The least and most popular
Senate Majority Leader Mitch McConnell (R-Ky.), kept his spot as America's least popular senator, with 52 percent of Kentucky voters disapproving of him. But, McConnell, who has said he will seek a seventh term in 2020, did see his net approval rating rise by 8 points during the third quarter.
Vermont Sen. Bernie Sanders, the independent who ran unsuccessfully for the Democratic presidential nomination in 2016 and is up for re-election next month, maintained his position as the nation's most popular senator with 63 percent of Vermonters approving – the same share that approved of him in the second quarter.
McCain's final approval
Sen. John McCain (R-Ariz), who died from brain cancer on Aug. 25, finished his tenure in office with a 3-point increase in his net approval. Forty-four percent of Arizona voters approved of him and 45 percent disapproved. Data for Sen. Jon Kyl, the Republican who was appointed Sept. 4 to succeed McCain, will be included in the next quarterly release.
Mississippi's new senator
New to the list is Sen. Cindy Hyde-Smith (R-Miss.), who is on the ballot next month after she was appointed to the Senate in April following the resignation of Republican Sen. Thad Cochran. While nearly 4 in 10 Mississippi voters (39 percent) do not have an opinion on her, the same share of voters approve of her performance and 22 percent disapprove.
Eli Yokley is Morning Consult's U.S. politics analyst. Prior to his current role, Eli was Morning Consult's senior reporter covering U.S. politics. Eli joined Morning Consult in 2016 from Roll Call, where he reported on House and Senate campaigns after five years of covering state-level politics in the Show Me State while studying at the University of Missouri in Columbia, including contributions to The New York Times, Politico and The Daily Beast. Follow him on Twitter @eyokley. Interested in connecting with Eli to discuss his analysis or for a media engagement or speaking opportunity? Email [email protected].
We want to hear from you. Reach out to this author or your Morning Consult team with any questions or comments.
Contact Us