Biden Faces Complex Path to Rolling Back Trump's Medicaid Work Requirements
Rescinding work requirement waivers could rise to top of health policy to-do list ahead of looming Supreme Court case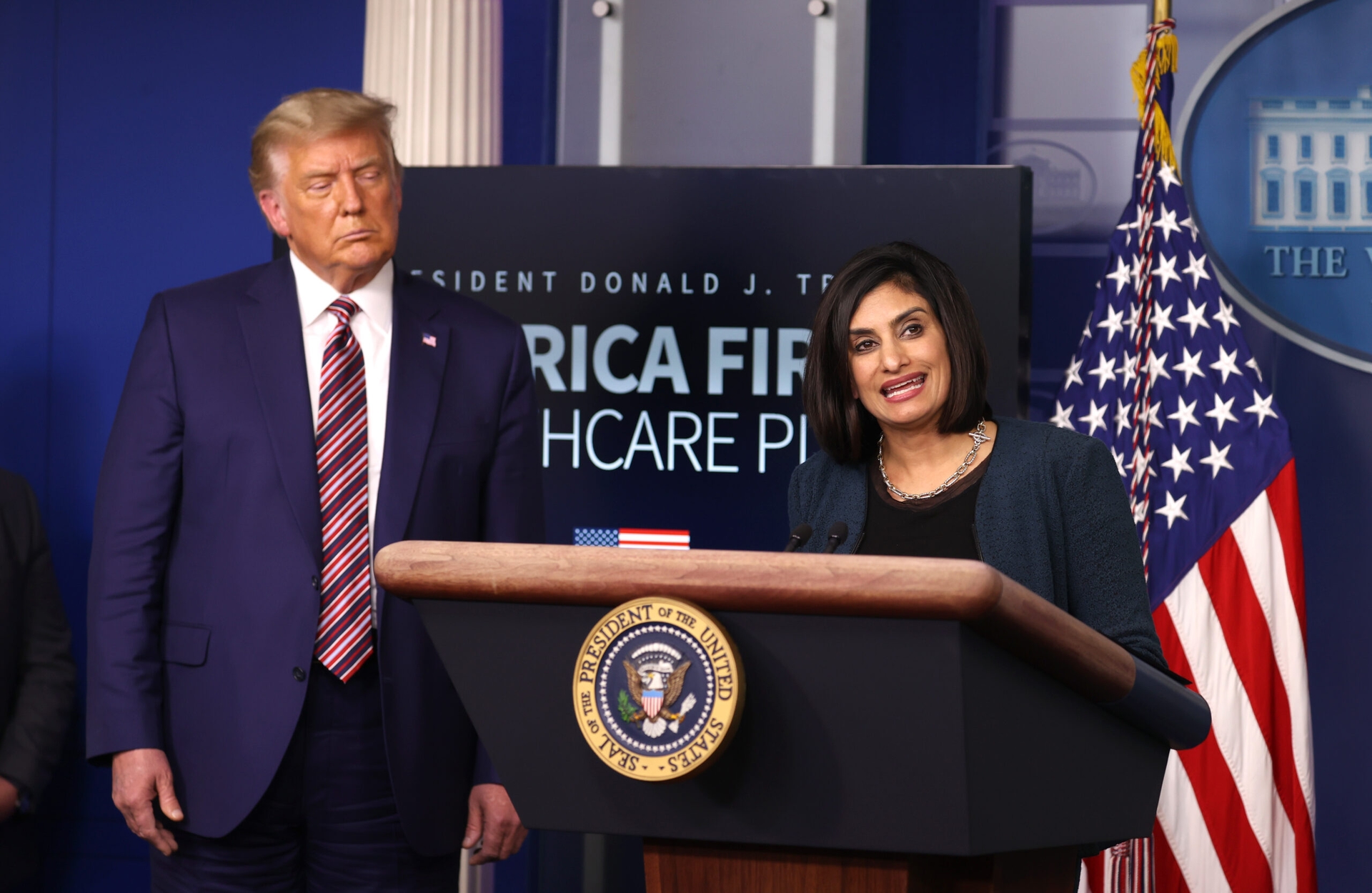 President Joe Biden took executive action Thursday to unravel health policies of the Trump era, including steps to unwind Medicaid work requirements. The new administration's exact path forward, however, could be complex.
At an executive order signing in the Oval Office, Biden directed the Department of Health and Human Services to review a slew of health policies, including waivers that allow states to enact work requirements for some residents in order to receive Medicaid benefits. But nixing work requirements -- a partisan and time-sensitive issue given they're at the center of an upcoming Supreme Court case -- could be easier said than done given they've been tied up with legal challenges and the Trump administration laid out a new procedure for rolling back Medicaid waivers in its final two weeks.
Work requirements have long been contentious. The Trump administration -- which approved work requirements in 12 states, though none are currently in effect -- argued the waivers grant states flexibility to design their Medicaid programs and that work requirements would lower dependency on government programs. But critics say they're inconsistent with the Medicaid program's purpose of providing insurance to low-income people and that cumbersome reporting requirements could cause them to lose coverage.
Biden's order, for example, directs HHS to review Medicaid waivers that "undermine the purposes of the program, and work requirement waivers would absolutely fall into that category," a White House official said on a call with reporters Thursday.
In a quieter move on Jan. 4, Seema Verma, then the administrator of the Centers for Medicare and Medicaid Services, sent letters to nearly all state health officials asking them to agree to a new CMS procedure for withdrawing Medicaid waivers that would give states nine months to make their case to keep their waivers, effectively slow-walking the agency's ability to roll them back.
"It kind of came out of the blue without a whole lot of discussion," Matt Salo, executive director of the National Association of Medicaid Directors, said of the letter.
A nine-month delay could determine the fate of Medicaid work requirements, with the Supreme Court expected to hear arguments on their legality in Arkansas and New Hampshire this spring. If the Biden administration terminated the waivers before then, it would potentially make the case moot.
In her letter to states, Verma said the updated waiver withdrawal process was intended to give states "due process" and time to prepare for changes to their Medicaid programs. But Salo said most states viewed the agreement as a way to preserve waivers for work requirements long enough for the Supreme Court to issue a ruling.
Health department spokespeople in Arkansas and New Hampshire declined to say whether their state officials signed the agreement.
"It's a pretty deliberate effort to give the Supreme Court a chance to resolve the cases that are pending in front of it, and to prevent the Biden administration from moving quickly to undo the waivers," said Nicholas Bagley, a law professor at the University of Michigan who focuses on health policy.
Democratic lawmakers have cast doubt on the legality of the document. In a Jan. 19 letter to Verma, Rep. Frank Pallone (D-N.J.), chair of the House Energy and Commerce Committee, and incoming Senate Finance Chair Ron Wyden (D-Ore.) described the agency's letters as "an attempt by CMS to make an illegitimate end-run around its existing regulations," and called on the agency to rescind them.
Congressional aides said they didn't hear back from Verma before she left office, but that they generally view nixing the CMS agreements as an administrative responsibility rather than a legislative one.
And while the Biden administration is already looking to kill the waivers, it's unclear what route it will take, given the new waiver withdrawal process came about as an agreement with states, not as agency guidance. For example, on Jan. 20, White House chief of staff Ron Klain issued a freeze on federal regulations that haven't taken effect yet — but the agreement with states is not a new rule.
"It's going to take a lot of time, and a lot of very careful legal work" to unwind the Trump administration's health policies, Bagley said.
In an emailed statement, a CMS spokesperson declined to share how many states had signed the agreement but said the matter was "currently under review" and that the agency was "actively engaging with officials" in the Biden administration.
Nina Owcharenko Schaefer, who served as senior counselor to the HHS secretary in the Trump administration and is now a senior research fellow at the conservative think tank the Heritage Foundation, noted that Biden's directive asks HHS to review all Medicaid waivers, not just those concerning work requirements. It's unusual for an administration to revoke its predecessor's Medicaid waivers, and the process injects some uncertainty for states as they wait on the outcome of the reviews, she said.
"I think it's setting a much broader and much more blanketed concern over state flexibility in general," Owcharenko Schaefer said.
Gaby Galvin previously worked at Morning Consult as a reporter covering health.
We want to hear from you. Reach out to this author or your Morning Consult team with any questions or comments.
Contact Us