Biden's Standing With Black Voters Hasn't Bounced Back After Tough Summer
A month after vaccine mandates contributed to a drop in Biden's popularity among the reliably blue voting bloc, things haven't improved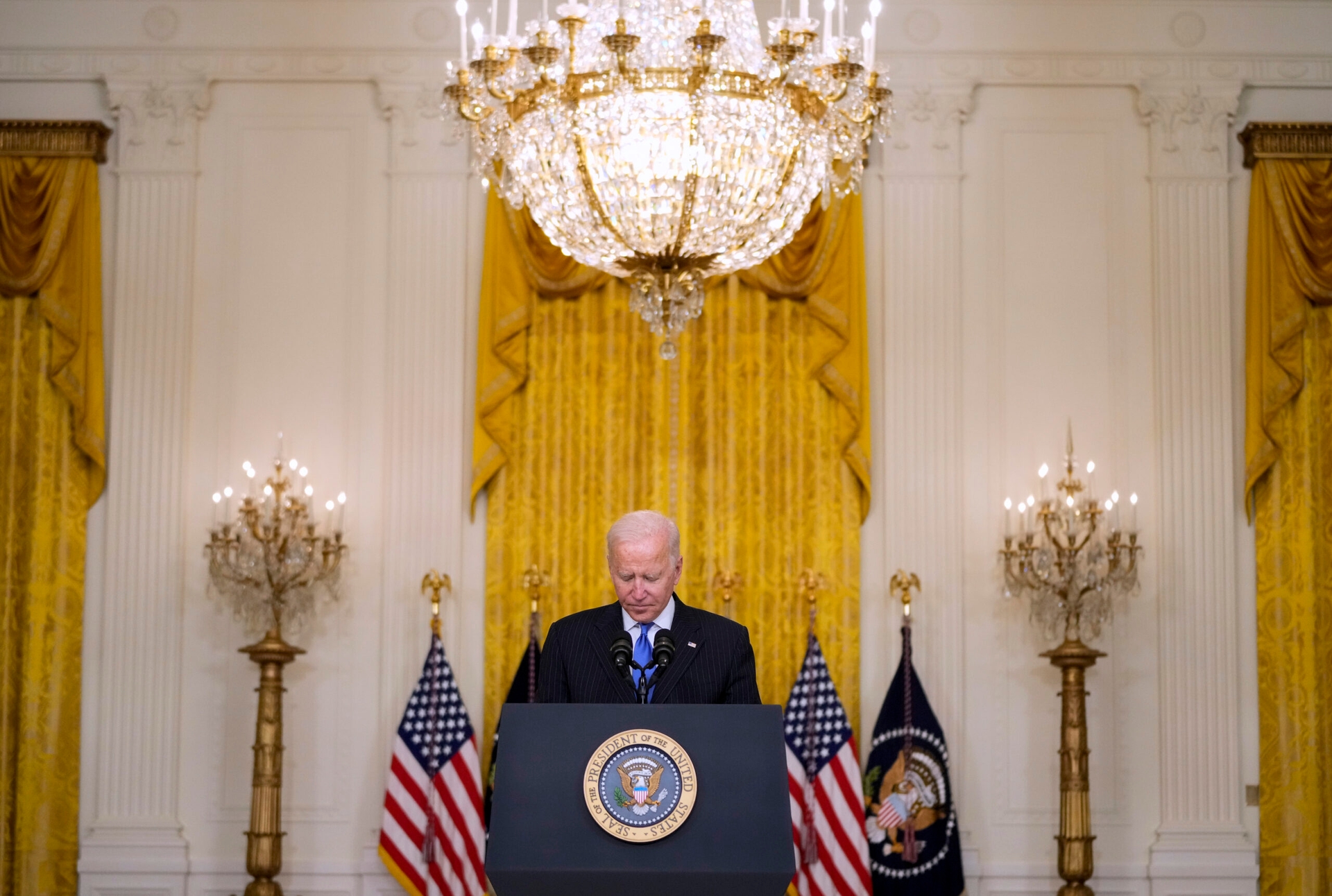 Over a month after President Joe Biden announced a slew of COVID-19 vaccine mandates -- and subsequently saw his approval rating among Black voters tumble -- new Morning Consult Political Intelligence tracking data shows his standing has not improved with the important Democratic voting bloc.
What the new numbers say
Biden's net approval rating — the share who approve of his job performance minus the share who disapprove — is down 16 percentage points among Black voters since Sept. 8, the day before he issued the mandates.
The Oct. 10-12 surveys show 69 percent of Black voters approve of Biden's job performance, while 25 percent disapprove. 
Biden's approval rating among vaccinated Black voters is 79 percent, while it stands at 54 percent among unvaccinated Black voters, who are roughly twice as likely to say they disapprove of him (36 percent compared to 17 percent).
Sentiment about Biden among both vaccinated and unvaccinated Black Americans appeared to be improving slightly in late September, but that recovery stalled as his administration's handling of Haitian refugees at the U.S.-Mexico border dominated headlines, prompting a weakening in his standing among vaccinated Black Americans.
The impact
It's hard to tell if Biden's vaccine mandates will have a lasting effect on the president's standing with Black Americans, and it's even harder to parse the long-term impact that the decline will have on his party's efforts to hold control of Congress in next year's midterm elections. But Democrats might be right to worry that diminished enthusiasm among Black voters, who provide a critical base of support for the party, could come back to bite them in next month's gubernatorial election in Virginia, where roughly 1 in 5 residents is Black, according to census estimates. 
What else you should know
Black voters were more likely than the average voter (68 percent to 58 percent) to report having seen, read or heard at least something about the administration's work to deport Haitian refugees, according to Morning Consult/Politico polling. 
Morning Consult's U.S. Vaccine Dashboard shows that 35 percent of Black Americans are either unsure about getting the COVID-19 vaccine or unwilling to be vaccinated, the highest share of any racial or ethnic demographic.
The Oct. 10-12 tracking was conducted among 16,557 registered voters with a margin of error of plus or minus 1 percentage point.
Eli Yokley is Morning Consult's U.S. politics analyst. Prior to his current role, Eli was Morning Consult's senior reporter covering U.S. politics. Eli joined Morning Consult in 2016 from Roll Call, where he reported on House and Senate campaigns after five years of covering state-level politics in the Show Me State while studying at the University of Missouri in Columbia, including contributions to The New York Times, Politico and The Daily Beast. Follow him on Twitter @eyokley. Interested in connecting with Eli to discuss his analysis or for a media engagement or speaking opportunity? Email [email protected].
We want to hear from you. Reach out to this author or your Morning Consult team with any questions or comments.
Contact Us