Voters Say Bloomberg's a Better Billionaire Businessman Than Trump — but Just Barely
Also, Democratic primary voters chose which labels, such as 'socialist' or 'moderate,' best suit each candidate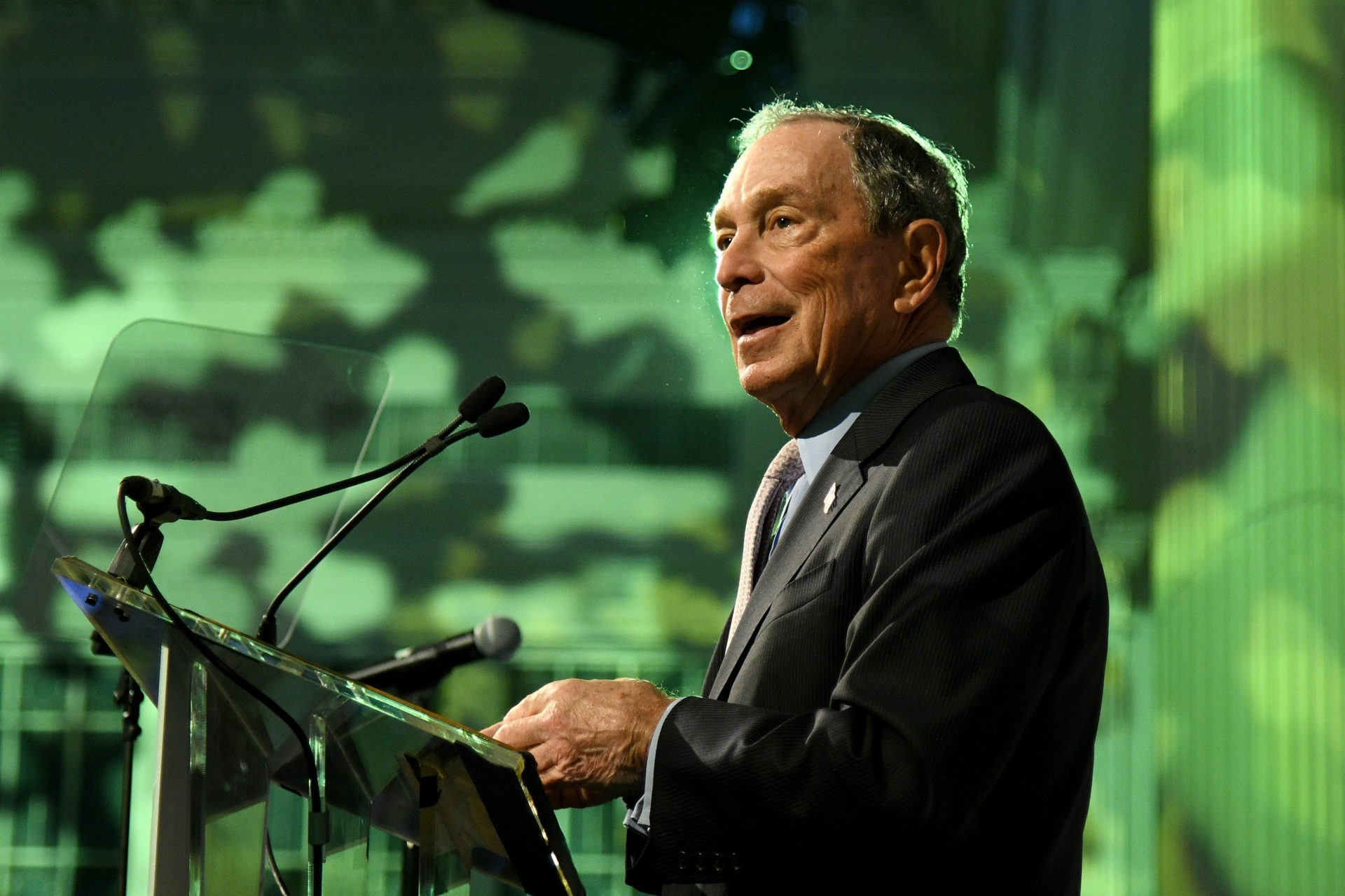 Democratic presidential candidate Michael Bloomberg has made calling President Donald Trump a failed businessman a central part of his campaigning. Now, in an election that is shaping up as a potential billionaire-versus-billionaire battle, new polling from Morning Consult/Politico shows which businessman voters have deemed most successful.
Bloomberg has the slight edge among registered voters, but they are nearly evenly split between him and Trump on who is the better businessman. This could be viewed as a branding victory for Trump, as the former mayor's personal fortune is $64 billion, while the president's estimated wealth, at $3.1 billion according to Forbes estimates, comes in at roughly 5 percent of that number. 
The third billionaire presidential candidate, Tom Steyer, a Democrat whose net worth is estimated at $1.6 billion, garnered 7 percent of the vote. The Feb. 15-17 survey was conducted among 1,990 registered voters and has a margin of error of 2 percentage points. 
The top two billionaires have ramped up their attacks on each other as of late. Trump called Bloomberg a "mass of dead energy" on Twitter on Feb. 13, days after Bloomberg released a new campaign spot attacking Trump. The former New York City mayor responded on Twitter, saying Trump was the laughingstock of the New York elite: "They know you inherited a fortune & squandered it with stupid deals and incompetence."
Partisan responses largely fell along party lines: Two-thirds of Republican voters said Trump is the most successful businessman, while 55 percent of Democrats said the same of Bloomberg; 12 percent of Democrats gave the title to Steyer, nearly matching the share who said the same of Trump. Independents were divided within the margin of error on who's been better at business: Thirty-seven percent named Bloomberg, while 30 percent named Trump.
"Most successful businessperson" is not the only label on which the survey asked respondents to weigh in. Potential Democratic primary voters were asked which terms, such as "socialist,"  "underdog" and "teacher," best suited each of the Democratic hopefuls.
Sen. Bernie Sanders (I-Vt.) was best known for several of these labels, including "socialist," "electable" and "independent." 
The candidate that got the highest share for the "moderate" label, per the poll, is former Vice President Joe Biden, with 21 percent. He's also seen as the most "politician" politician in the Democratic race.
Joanna Piacenza leads Industry Analysis at Morning Consult. Prior to joining Morning Consult, she was an editor at the Public Religion Research Institute, conducting research at the intersection of religion, culture and public policy. Joanna graduated from the University of Wisconsin-Madison with a bachelor's degree in journalism and mass communications and holds a master's degree in religious studies from the University of Colorado Boulder. For speaking opportunities and booking requests, please email [email protected].
We want to hear from you. Reach out to this author or your Morning Consult team with any questions or comments.
Contact Us