House's 'Build Back Better' Legislation Backed by Roughly Half of Voters
49% support Biden's top domestic agenda item, but many fear it will make inflation worse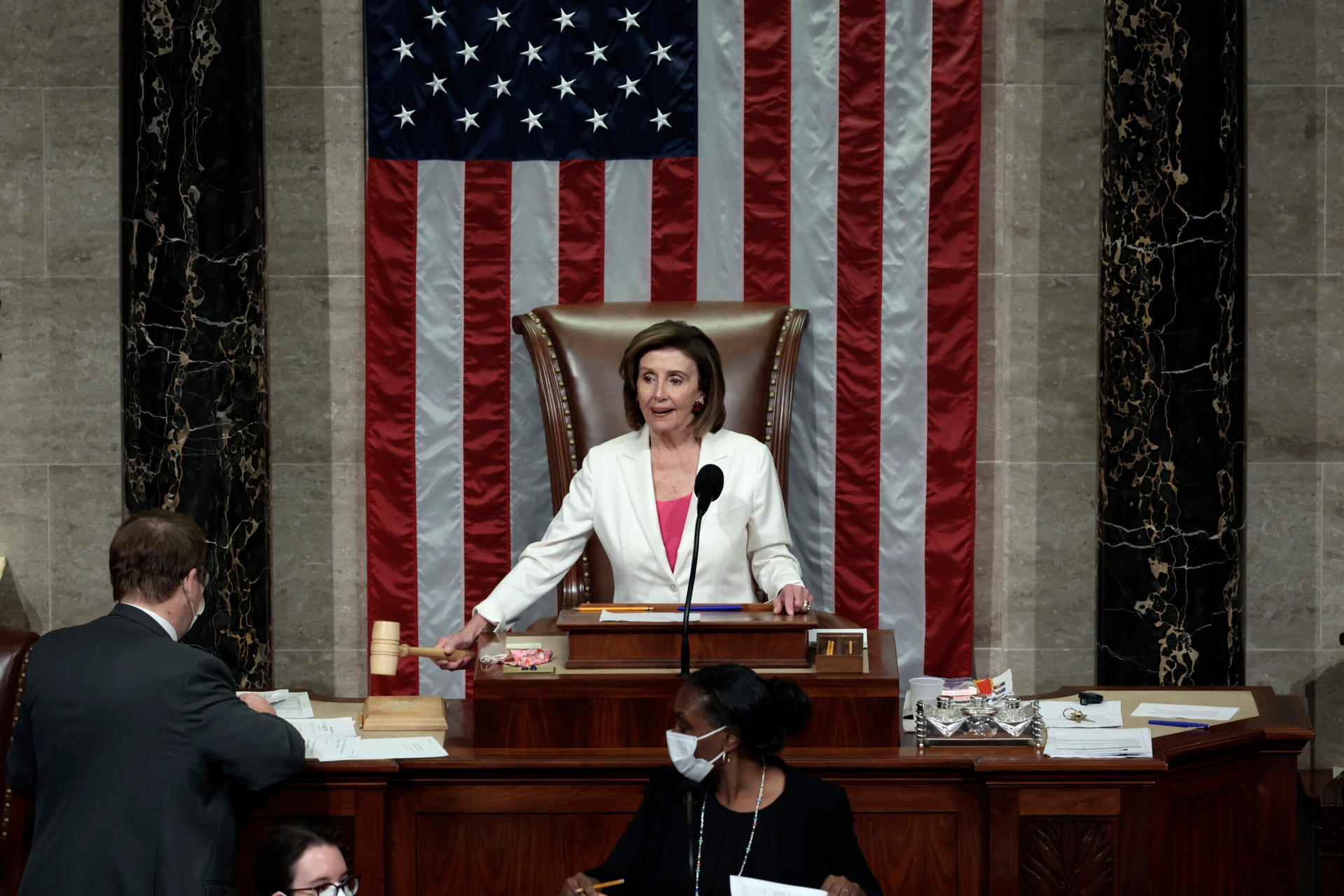 President Joe Biden's House-passed "Build Back Better" legislation has support from roughly half of the electorate, according to a new Morning Consult/Politico poll, but a plurality of voters believe the roughly $2 trillion plan will make inflation in the United States worse. 
About Half of Voters Support House Democrats' 'Build Back Better' Bill
Voters were asked whether they support or oppose the Democrats' roughly $2 trillion "Build Back Better" climate and social spending package
Poll conducted Nov. 20-21, 2021, among 1,999 registered voters, with a margin of error of +/-2%. Figures may not add up to 100% due to rounding.
The latest numbers
Roughly half of voters (49 percent) support the roughly $2 trillion climate and social spending package, while 38 percent oppose it. 
The Build Back Better package has more support from Democrats (80 percent) than it has opposition from Republicans (71 percent).
Independent voters are split almost evenly, with 41 percent in favor and 38 percent opposed to the legislation.
The context
As the measure heads to the Senate, where it is expected to be altered, the president and his party will have to grapple with voters' concerns about its price tag. While some independent analysts have said the measure will not add to inflationary pressures, many voters disagree.
What else you should know
A plurality of voters (43 percent) say they think the package will make inflation "worse," compared with 26 percent who think it will make inflation better and 15 percent who say they think it will have no impact.
The bulk of independent voters (48 percent) and the majority of Republicans (74 percent) think the spending will make inflation worse, while 45 percent of Democrats think it will make it better versus only 14 percent who say worse.
Roughly 3 in 10 voters (31 percent) said they'd seen, read or heard "a lot" about the House's passage of Biden's top domestic agenda item, roughly in line with the share who heard "a lot" the same "a lot" about the chamber's's sending the president his bipartisan infrastructure legislation earlier this month. 
The survey was conducted Nov. 20-21, 2021, among 1,999 registered voters, with a margin of error of 2 percentage points. 
Eli Yokley is Morning Consult's U.S. politics analyst. Eli joined Morning Consult in 2016 from Roll Call, where he reported on House and Senate campaigns after five years of covering state-level politics in the Show Me State while studying at the University of Missouri in Columbia, including contributions to The New York Times, Politico and The Daily Beast. Follow him on Twitter @eyokley. Interested in connecting with Eli to discuss his analysis or for a media engagement or speaking opportunity? Email [email protected].
We want to hear from you. Reach out to this author or your Morning Consult team with any questions or comments.
Contact Us