Why Rihanna's Fenty Stands Out From the Pack Among Celebrity Beauty Brands
Americans are most aware of Rihanna's Fenty Beauty line, but indicated they aren't generally interested in brands from celebrities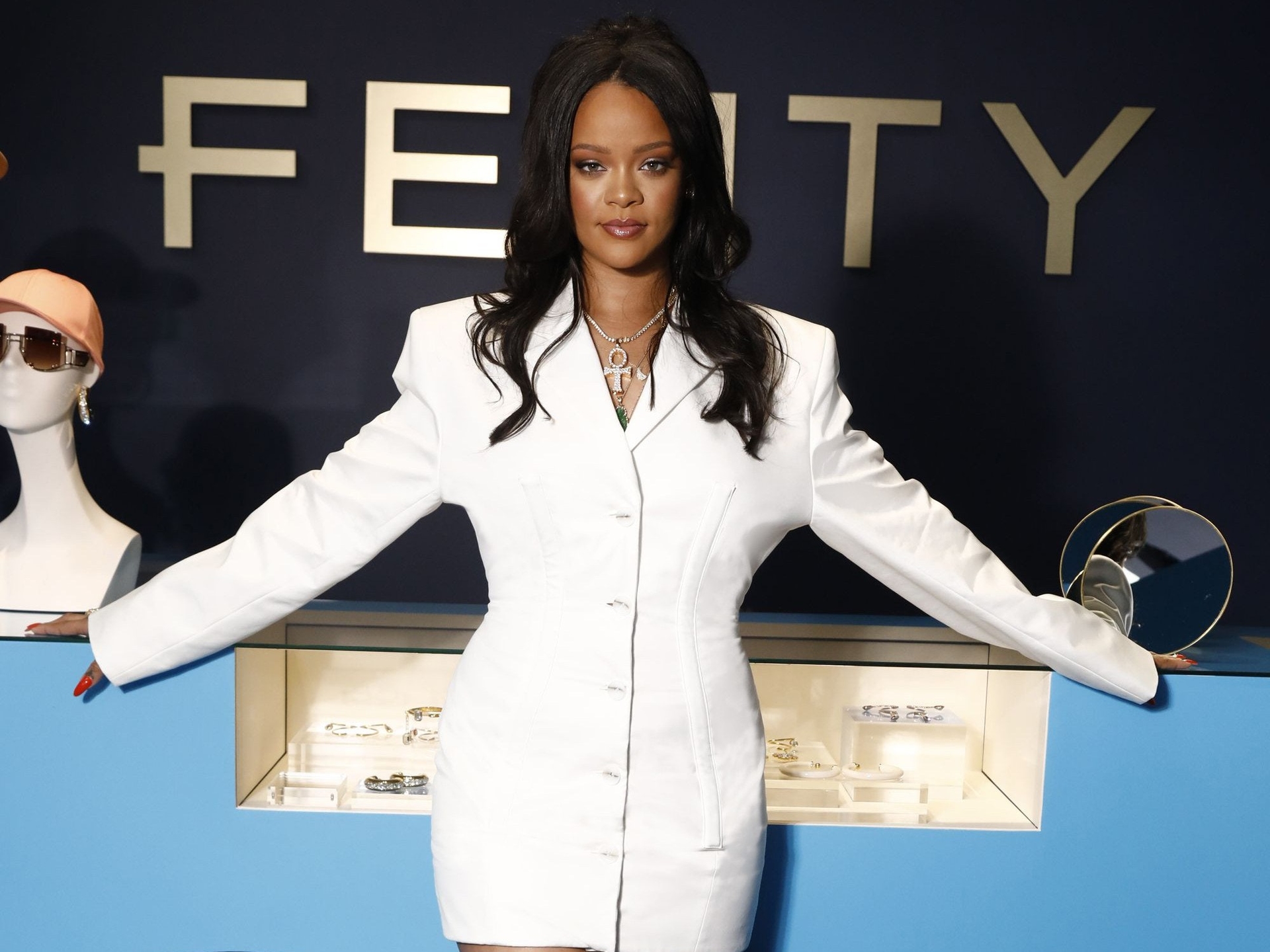 Celebrities are always looking for ways to diversify their revenue streams. In recent years, many famous faces, including Drew Barrymore and Jennifer Lopez, have turned to the cosmetics industry.
But recent Morning Consult data shows that consumers are largely unaware of — and uninterested in — celebrity beauty brands, with a few notable exceptions.
Most Consumers Aren't Aware of Celebrity Beauty Brands
Respondents were asked how much they had seen, read or heard about the following celebrity beauty brands:
Poll conducted Dec. 3-6, 2021, among 2,200 U.S. adults, with a margin of error of +/- 2%. Figures may not add up to 100% due to rounding.
What the numbers say 
Consumers were largely unaware of celebrity cosmetics brands, according to the survey, though respondents were most aware of Rihanna's Fenty Beauty, which launched in 2017. Thirty-one percent of respondents said they'd seen, read or heard either "a lot" or "some" about the Grammy Award-winning singer's beauty line. JLo Beauty by Jennifer Lopez (28 percent) and KKW Beauty by Kim Kardashian West (24 percent) were also relatively known among consumers. 
Fenty Beauty was the most-known brand among both women (36 percent) and men (25 percent), as well as among Gen Zers (46 percent) and millennials (49 percent). Gen Xers (31 percent) were most aware of Lopez's JLo Beauty.  
Roughly 3 in 4 Americans (74 percent) said they're not interested in purchasing beauty products from celebrity brands. Among that group, roughly one-third (32 percent) said they aren't interested because they are not a fan of celebrities that have beauty brands. A nearly equal share (31 percent) said they do not trust celebrities to have well-made beauty products. 
Younger consumers showed the greatest interest in purchasing from celebrity cosmetics brands. Forty-four percent of millennials and 34 percent of Gen Zers said they were interested in purchasing products from beauty brands created and promoted by celebrities, compared to 31 percent of Gen Xers and just 7 percent of baby boomers.
The impact 
Celebrity-branded products only work when consumers are aware of the business and are interested in purchasing from it, which, according to the data, are bad signs for the majority of celebrities hoping to strike gold with beauty lines. Rihanna's Fenty Beauty seems best positioned moving forward, particularly among the coveted cohort of young consumers, in part because she and the brand have seemingly figured out what consumers in 2022 are looking for in a beauty brand, regardless of celebrity status. 
The influential artist's cosmetics line, which is reportedly worth an estimated $1.4 billion, first gained attention for its diverse foundation shades (the brand now sells foundation in 50 different shades) and has also expanded to include clothing in an inclusive range of sizes. Partnering with Amazon.com Inc's Prime Video to broadcast several of her high-energy, star-studded fashion shows has helped visibility as well. Based on Fenty's success, if celebrities want to make a mark on the beauty industry, they'll need to do more than put their name on a product and hope it sells.
The survey was conducted Dec. 3-6, 2021, among 2,200 U.S. adults, with a margin of error of plus or minus 2 percentage points.
Sarah Shevenock previously worked at Morning Consult as a reporter covering the business of entertainment.
We want to hear from you. Reach out to this author or your Morning Consult team with any questions or comments.
Contact Us