CFPB Staffing Drops for 4th Straight Quarter, Longest Since Agency Opened
Workforce previously increased for 9 consecutive quarters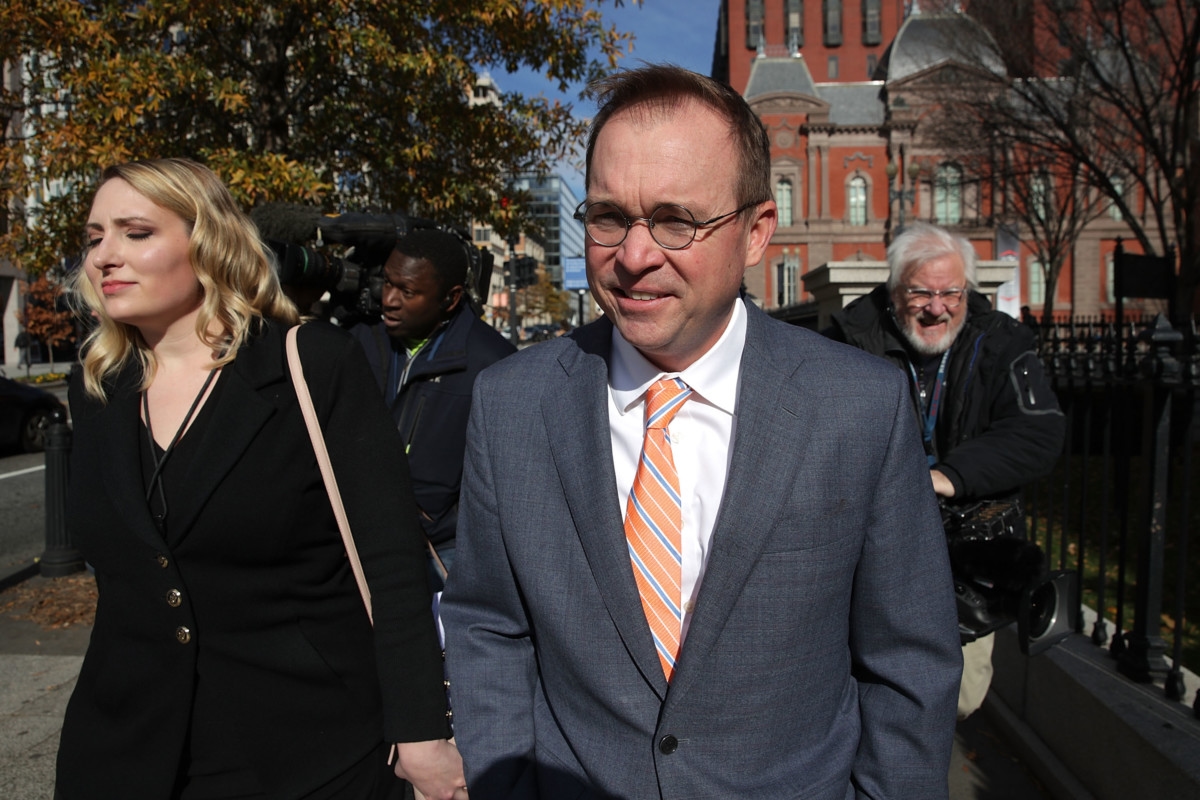 Staffing levels at the Consumer Financial Protection Bureau have declined for four consecutive quarters -- the longest streak since the agency opened its doors in July 2011 -- according to internal documents viewed by Morning Consult.
On March 31, the close of the second quarter of fiscal year 2018, the CFPB had 1,627 employees, down 0.4 percent from the previous three-month period, according to an internal overview of the agency's employment and compensation. The first dip in the string of recent declines -- a drop of around 1 percent -- came in the third quarter of fiscal year 2017, when staffing decreased to 1,651.
Before the current attrition streak, the CFPB had added to its workforce for nine consecutive quarters, beginning in the second quarter of fiscal year 2015. As recently as the second quarter of fiscal year 2017, the agency had expanded about 3 percent compared with the previous period.
A separate but related turnover metric shows that staffing changes at the bureau are in line with those of similarly sized federal agencies, according to the internal documents.
The information contained in the documents was confirmed as accurate by the CFPB.
Some of the recent staffing declines came during the federal hiring freeze, implemented by President Donald Trump, that ended in April 2017. When acting Director Mick Mulvaney took over the CFPB's operations in November, he instituted an agency-wide hiring freeze, which contained some exceptions, that is still in effect today.
Mulvaney is scheduled to provide his semiannual testimony before the House Financial Services Committee Wednesday. He will likely face questions about personnel issues under his leadership, following news reports of high salaries for senior-level employees who joined after he became acting director of the CFPB. The Senate Banking Committee is scheduled to hear testimony from Mulvaney on Thursday.
The agency's chief of staff, former Financial Services staffer Kirsten Sutton Mork, receives an annual salary of $259,500, according to the CFPB documents viewed by Morning Consult. Other agency employees who are paid the same amount include Associate Directors Eric Blankenstein, Anthony Welcher and Sheila Greenwood. Salary information for certain CFPB employees was published Thursday by The New York Times and the Associated Press.
Of the CFPB's employees, 13 percent make more than $200,000 per year, according to the internal documents, which showed that the average employee's annual salary is $139,315.
The bureau's pay scale, which is similar to the Federal Reserve's, exceeds that of most federal agencies, and the highest potential salary at the CFPB is $259,500.
Unlike other federal agencies, the CFPB receives its funding through the Fed, and is not subject to the annual congressional appropriations process -- which Mulvaney and other CFPB critics contend makes the bureau unaccountable to the public.
Ryan Rainey previously worked at Morning Consult as a reporter covering finance.
We want to hear from you. Reach out to this author or your Morning Consult team with any questions or comments.
Contact Us