Can a 'Survivor'-Style Reality Show Turn MLS Upstart Charlotte FC Into America's Team?
Nick Kelly, president of Charlotte FC, believes an upcoming competition series will help the MLS expansion club stand out from the pack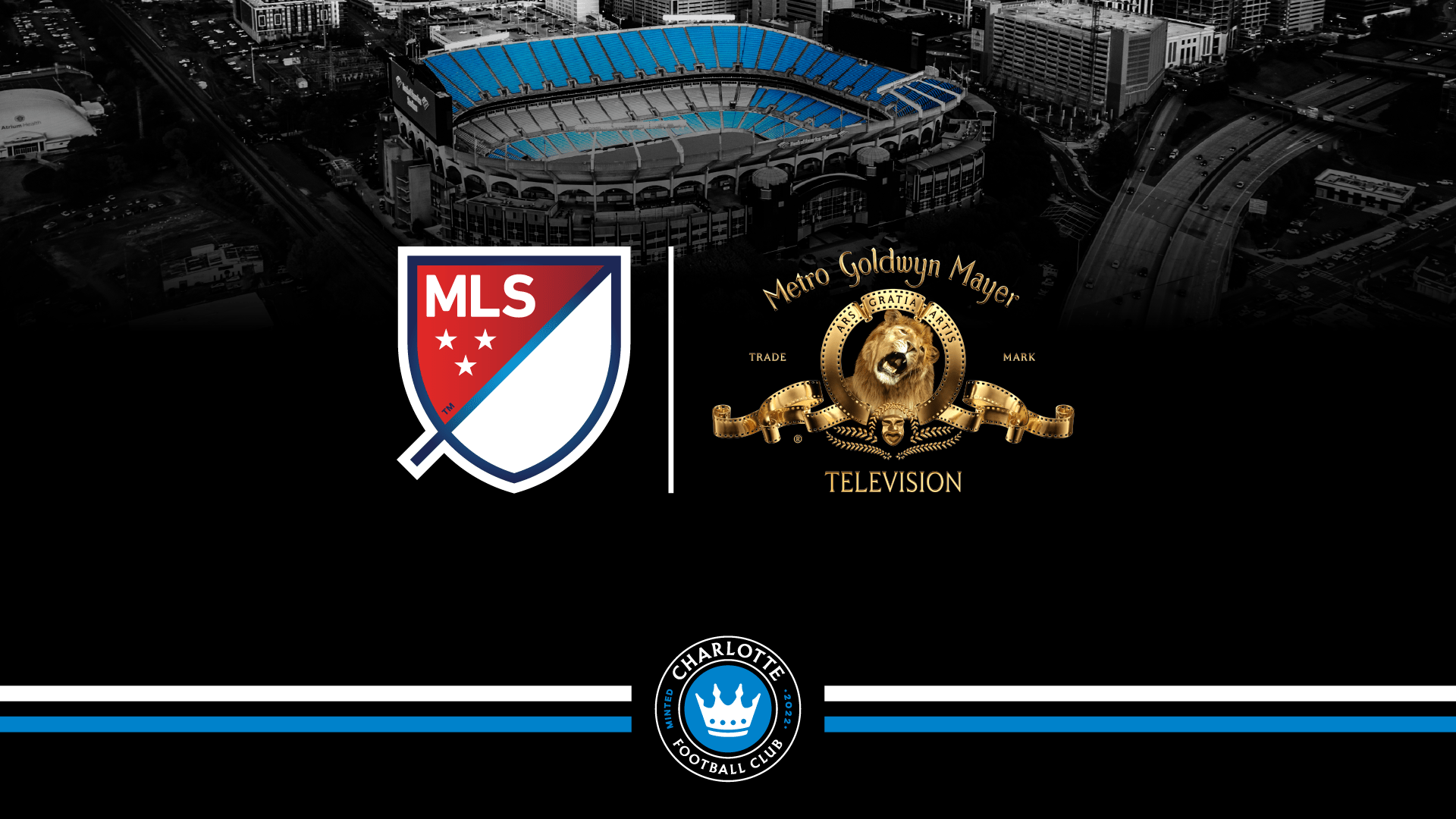 Key Takeaways
In a Morning Consult survey, 30% of sports fans said they watch nonlive sports programming weekly.

About 1 in 3 sports fans said they're interested in sports-based reality competition series such as "The Ultimate Fighter."
It's been said that sports are the ultimate manifestation of reality TV, but MLS' newest club is taking it to another level.
Nick Kelly, president of MLS' Charlotte FC, recognized the potential power of original programming to grow awareness of and interest in the expansion team, which will begin play next year. But rather than following in the footsteps of Los Angeles FC, which chronicled its 2018 expansion season in a 10-part ESPN+ docuseries, the North Carolina-based club is raising the stakes by creating a "Survivor"-style competition.
"We just didn't want to rinse and repeat," Kelly said. "So we started looking around and we kicked around the idea that covering the building of the team is important. But what if we built the team a little bit differently?"
Last week, Charlotte FC announced it would be the subject of a reality series tentatively called "Welcome to the Team," in which a group of soccer players from around the world will live and train together while competing for a contract to join the club. Kelly said the team's scouts will hold tryouts in various locations to find skilled players whose journeys to become soccer stars had been derailed, and offer them a chance to earn a spot on the roster.
Mark Burnett, the industry veteran behind "Survivor," "The Voice" and "Shark Tank," will lead the production.
Since the NFL and HBO premiered "Hard Knocks" with the Baltimore Ravens in 2001, countless sports properties have opened up their locker rooms to film crews to offer viewers an all-access look behind the curtain. These docuseries, along with traditional sports documentaries, have become ubiquitous on streaming platforms in recent years as ammunition in increasingly fierce content wars.
There's reason to believe that demand for sports programming beyond live games is robust. In a new Morning Consult survey, 30 percent of sports fans said they watch some type of nonlive sports programming — such as documentaries, talk shows or scripted series — at least once a week. Nearly half said they watch nonlive sports content at least once a month. By comparison, 58 percent of fans said they watch a live sporting event weekly, while 73 percent said they watch live sports monthly.
30% of Fans Watch Nonlive Sports Programming Weekly
Self-identified sports fans were asked how often they watch live sporting events and non-live sports programming such as documentaries, talks shows and scripted shows
Poll conducted Oct. 15-18, 2021, among 1,455 self-identified sports fans, with a margin of error of +/-3%. "Never" responses are not shown.
Sports-based competition series aren't a brand-new concept, but this is the first time a major professional team in North American sports has held a made-for-TV competition for a contract. Kelly pointed to "The Ultimate Fighter," which played a major role in the growth of the UFC's popularity when it premiered on Spike TV in 2005, as a model for "Welcome to the Team." Nike, English Premier League club Chelsea and Serie A club Inter Milan have each held similar reality competitions for spots in their respective academies, though they were short-lived.
Kelly believes a reality-style competition show is more likely than a "Hard Knocks"-style series to attract a broad audience that extends beyond die-hard soccer fans.
"You start watching some of these shows like 'Top Chef' that are reality-based — you may not even be the world's biggest foodie, but you just like the competition aspect," Kelly said. "We hope that people like watching the competition, understanding the personalities, and they fall in love with XYZ player's story. That will draw in a more casual viewer than a straight documentary."
The survey results showed that interest in the two genres among sports fans is about equal: 1 in 3 sports fans expressed interest in all-access docuseries such as "Hard Knocks" and Netflix's "Formula 1: Drive to Survive," about the same share of fans who said they are interested in sports-based reality or competition shows like "The Ultimate Fighter" and "Pros vs. Joes." Interest in the two genres was also comparable among the broader adult population, as well as among soccer fans in particular.
Classic Games, Documentaries Are the Most Popular Genres of Nonlive Sports Content
Respondents were asked whether they are interested in each of the following types of programming:
Poll conducted Oct. 15-18, 2021, among 2,200 U.S. adults, including 1,455 self-identified sports fans, with margins of error of +/-2% and +/-3%, respectively.
The most popular type of nonlive sports content among fans surveyed was classic games: 47 percent of fans said they are interested in such programming. Historic sports documentaries such as ESPN's "The Last Dance" (45 percent) and sports-themed scripted shows such as NBC drama "Friday Night Lights" and HBO comedy "Eastbound & Down" (40 percent) followed close behind.
A key to the success of "Welcome to the Team," Kelly said, will be finding the right distribution partner, a task MGM will lead. He said conversations have begun primarily with companies that can offer both linear and over-the-top distribution, but he added that the team, league and studio will also consider purely digital outfits like Amazon, which is home to the "All or Nothing" franchise of all-access sports docuseries.
"We want a partner who's going to promote this," Kelly said. "We want to make sure this doesn't just show up one day and you have no idea what it is. We want somebody who really wants to get behind this and back it as a big bet for them."
Charlotte FC's inaugural MLS season kicks off in late February or early March, with scouting and production for "Welcome to the Team" continuing into the spring and early summer. The goal, Kelly said, would be to add the winning player to the roster toward the end of the summer transfer window to help the club push for a playoff spot.
In addition to the reality show, Charlotte FC has sought to differentiate itself from other MLS teams through initiatives such as hiring the league's first "chief fan officer" and recruiting college athletes in the region as ambassadors under the NCAA's relaxed name, image and likeness policy. It's all part of a broad effort to make a mark not only in the Carolinas, but also nationally and beyond.
"We want to be extremely progressive in how we're trying to bring the sport of soccer to our fans," Kelly said. "Hopefully that opens up the opportunity to have a far greater base of fans we can engage with and reach than just what's within the 75-mile metro Charlotte area."
Alex Silverman previously worked at Morning Consult as a reporter covering the business of sports.
We want to hear from you. Reach out to this author or your Morning Consult team with any questions or comments.
Contact Us