Chatterjee Says FERC Could Have Better Handled Removal of Pipeline Tax Benefit
McIntyre, FERC chairman, says agency "had no choice" due to court order but will process requests for a rehearing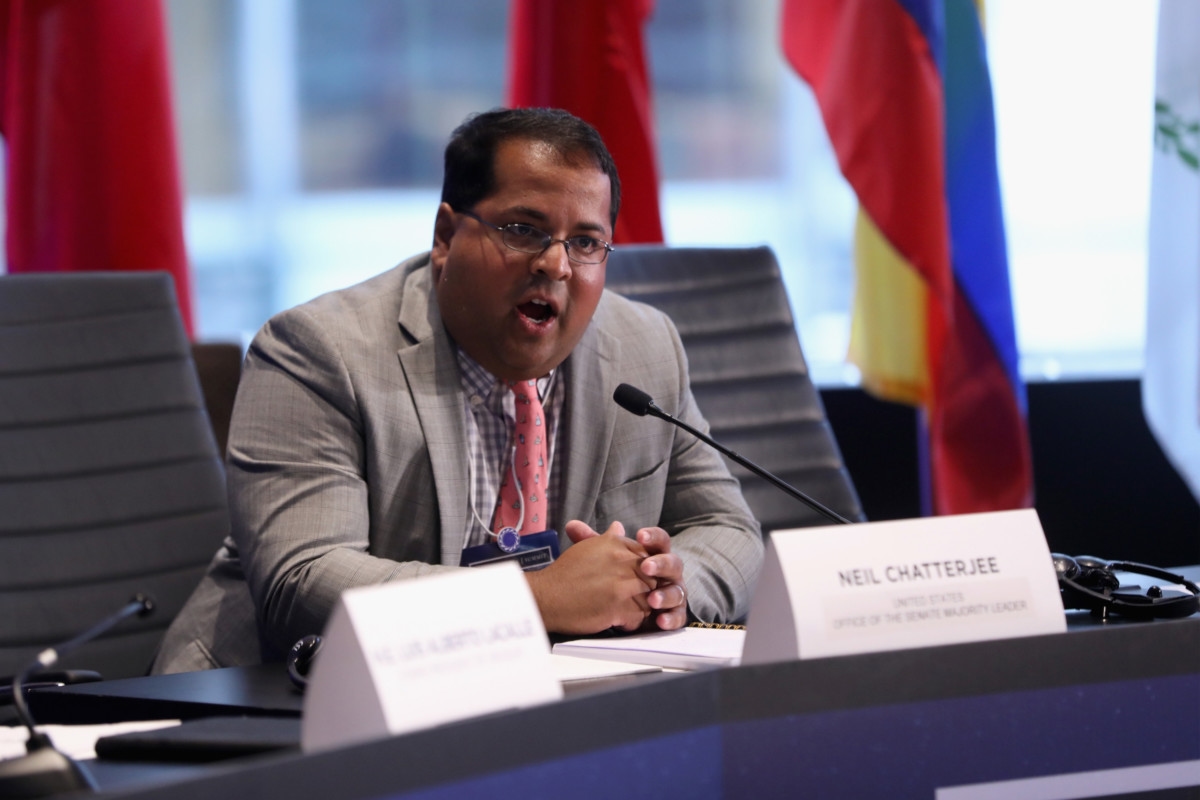 As Texas lawmakers questioned the Federal Energy Regulatory Commission's decision in March to bar certain pipeline companies from receiving tax allowances from cost-of-service rates, Commissioner Neil Chatterjee said Tuesday that in retrospect he thinks FERC could have taken a different approach in implementing the court order that mandated the removal of the tax break.
Last month, the commission said it would no longer let interstate pipelines owned by master limited partnerships – publicly traded partnerships most commonly used in the energy sector – recover an income tax allowance in addition to a return on equity.
The U.S. Circuit Court of Appeals for the District of Columbia had ruled in July 2016 that the commission failed to show that the allowances did not constitute the double recovery of income tax costs. In the lawsuit, airline companies paying to move petroleum using the pipelines owned by SFPP L.P., a master limited partnership, had petitioned against FERC's income tax allowance policy, arguing the policy resulted in unjust and unreasonable rates.
FERC's March prohibition on the tax allowance recovery addressed both the court's remand of the issue to the agency and the public comments the commission sought and received after the court's ruling.
At a House Energy and Commerce Energy Subcommittee oversight hearing Tuesday, where all five FERC members testified, Texan Reps. Pete Olson (R) and Gene Green (D) raised concerns about the action's impact on the partnerships.
Master limited partnerships have helped capitalize pipelines, Green said, and without having master limited partnerships as an investment option, he was unsure how the expansive growth of pipelines could continue.
Meanwhile, Houston-area companies have indicated they are concerned with the changes, said Olson.
Four out of FERC's five commissioners are new to the agency, said Chatterjee, a Republican – including himself. "I'm not afraid to say that, you know, we're all still learning and progressing, and procedurally, I do now recognize in looking back that perhaps there were some things that we could have done differently," Chatterjee said.
For example, he said, voting while the stock market was open "was perhaps unfortunate." FERC's announcement of the new policy on March 15 knocked master limited partnership stocks downward that day.
FERC Chairman Kevin McIntyre, a Republican, said the commission felt it "had no choice" outside of acting as the court directed.
"It doesn't surprise me that a number of companies out there affected adversely monetarily by that would have a quarrel with it, and they are not bashful in sharing their views with us on that, I assure you," he said
McIntyre said that FERC will process requests for a rehearing. At least one such request has already been filed.
Chatterjee said he agreed substantively with McIntyre that FERC's "hands were tied by the courts." But he told Olson he thinks the panel wrongly assumed it provided sufficient public notice, "and that the markets would factor that in."
"Clearly that was a misread," he said, adding he is sympathetic to the argument that additional process or a technical conference may have been in order.
After the hearing, Chatterjee declined to comment on the rehearing process over the new policy.
Jacqueline Toth previously worked at Morning Consult as a reporter covering energy and climate change.
We want to hear from you. Reach out to this author or your Morning Consult team with any questions or comments.
Contact Us