Compromise Could Be Brewing on Surprise Billing Ahead of Continuing Resolution
Committee leaders say a finalized bill is 'very close,' but moving pieces could derail a delicate situation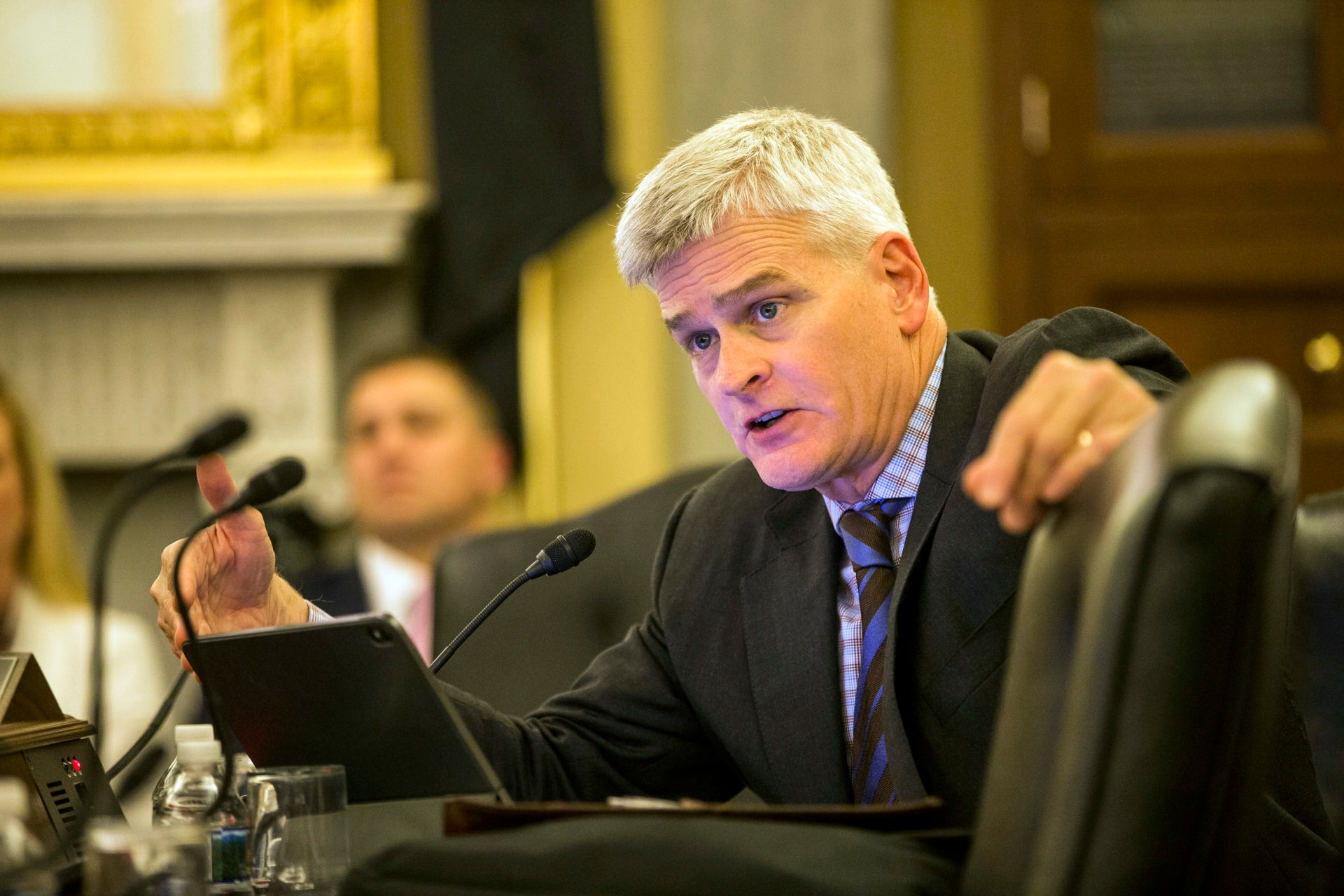 Less than two weeks before stopgap funding expires on Nov. 21, key congressional lawmakers are working overtime to finalize surprise billing legislation to slip into the continuing resolution necessary to avert a government shutdown. And those involved in negotiations say payers and providers are entertaining slight concessions for the sake of reaching a compromise.
Stakeholders expect the surprise billing package will blend the main structural components from the bills introduced in the House Energy and Commerce and Senate Health, Education, Labor and Pensions committees: a federal standard determining payment for out-of-network providers, and some form of a dispute resolution process. Instead of forcing the choice between the two measures, lawmakers are optimistic about striking a balance, as opposing industry groups have acquiesced to a solution that will thread the needle. 
Leaders in the key committees are "very close" to finalizing a bill that would feature major tenets supported by President Donald Trump, according to a Democratic aide to the Energy and Commerce Committee. And those partaking in the deliberations process say the final bill is almost certain to include a dispute resolution process, or "exhaust valve," to quell providers' concerns with rate-setting.
Payer groups have staunchly opposed a dispute resolution for months, but there are signs their resistance is thawing. James Gelfand, senior vice president of health policy at the ERISA Industry Committee (ERIC), said his group is prepared to settle on a middle ground, accepting that if the final solution is void of any dispute resolution process, "the medical community is going to go berserk." 
"The best middle ground would be a limited sort of outlet, either arbitration or some other outlet," Gelfand said. "Those talks are happening."
The small window of time until the continuing resolution has intensified the pressure on all parties to expedite negotiations.
Since lawmakers don't expect a vote on the HELP bill, their most probable move will be to put legislation resembling the bill introduced by Reps. Frank Pallone (D-N.J.) and Greg Walden (R-Ore.) into a larger year-end spending package, stakeholders engaged in the talks said. Congress needs to find a source of cash for major health care programs, known as health extenders, when funding expires on Nov. 21.
According to Shea McCarthy, a health policy analyst and senior vice president at the government affairs firm Thorn Run Partners, the push on surprise billing is fueled by the need for health care offsets to pay for the cost of other health spending. But the timing, he said, is subject to an unpredictable appropriations process unfolding in the shadow of the House's impeachment inquiry.
"Despite the fact that surprise billing is so controversial, it will be a tempting offset for lawmakers given the significant savings — likely enough to cover almost the entire cost of a health care extenders package," McCarthy said. The Congressional Budget Office estimated both the House and Senate bills would save more than $20 billion over a decade.
But as McCarthy and staffers from both chambers noted, tacking anything onto a continuing resolution is no simple task. This resolution in particular is already wreathed in conflict surrounding other policy issues, from defense programs to border wall funding.
Lobbyists working with providers said if the stopgap is pushed into early February, it could kick the can down the road on surprise billing. Congress would only need a short-term extension on health programs, punting the need to find millions in savings immediately and shifting surprise billing to the backburner. 
According to a Democratic aide to the House Appropriations Committee, while there is no final decision yet on whether the resolution will expire in December or February, leadership seems to be coalescing around a December date — and there will be little desire to add any new items to the measure.
Sen. Bill Cassidy (R-La.) remains a strong presence at the negotiation table, his spokesperson Ty Bofferding said. Cassidy, who doctors see as an ally, is pushing two compromise positions gaining traction among key lawmakers and stakeholders: an arbitration backstop, and the option for providers to "bundle" claims to meet the $1,250 threshold to trigger arbitration proposed in the Pallone and Walden bill.
The finalized package needs to be as uncontroversial as possible, and those familiar with the talks said complying with provider demands would avoid putting lawmakers in the vulnerable position of voting for a bill that hits doctors and patients.
According to congressional aides and lobbyists, lawmakers are still ironing out policy questions on arbitration — when it is triggered, what the arbiter is allowed to consider and how to prevent gaming of the system by private-equity backed groups. 
The door still hasn't shut on other lawmakers hoping to get a word in. Gelfand said ERIC is continuing to hear from members on the House Committee on Ways and Means that they aren't sold on arbitration, and one lobbyist said there are still talks of a markup in the Committee on Education and Labor — all moving pieces that could further muddy the water.
While insurers and employers remain hostile to arbitration, Gelfand outlined some potential frameworks that payers could be amenable to, such as allowing arbitration only for safety-net hospitals or for doctors in shortage professions that are practicing in shortage areas.
"We would like to see health care legislation be included on the next CR from the government," Gelfand said. "We don't want to say, 'This is not going to be perfect so let's do nothing.' We're trying to be reasonable."
Yusra Murad previously worked at Morning Consult as a reporter covering health.
We want to hear from you. Reach out to this author or your Morning Consult team with any questions or comments.
Contact Us