Democrats Widen Generic Ballot Advantage One Month Out From Midterms
Democratic candidate preferred by 10-point margin over Republican candidate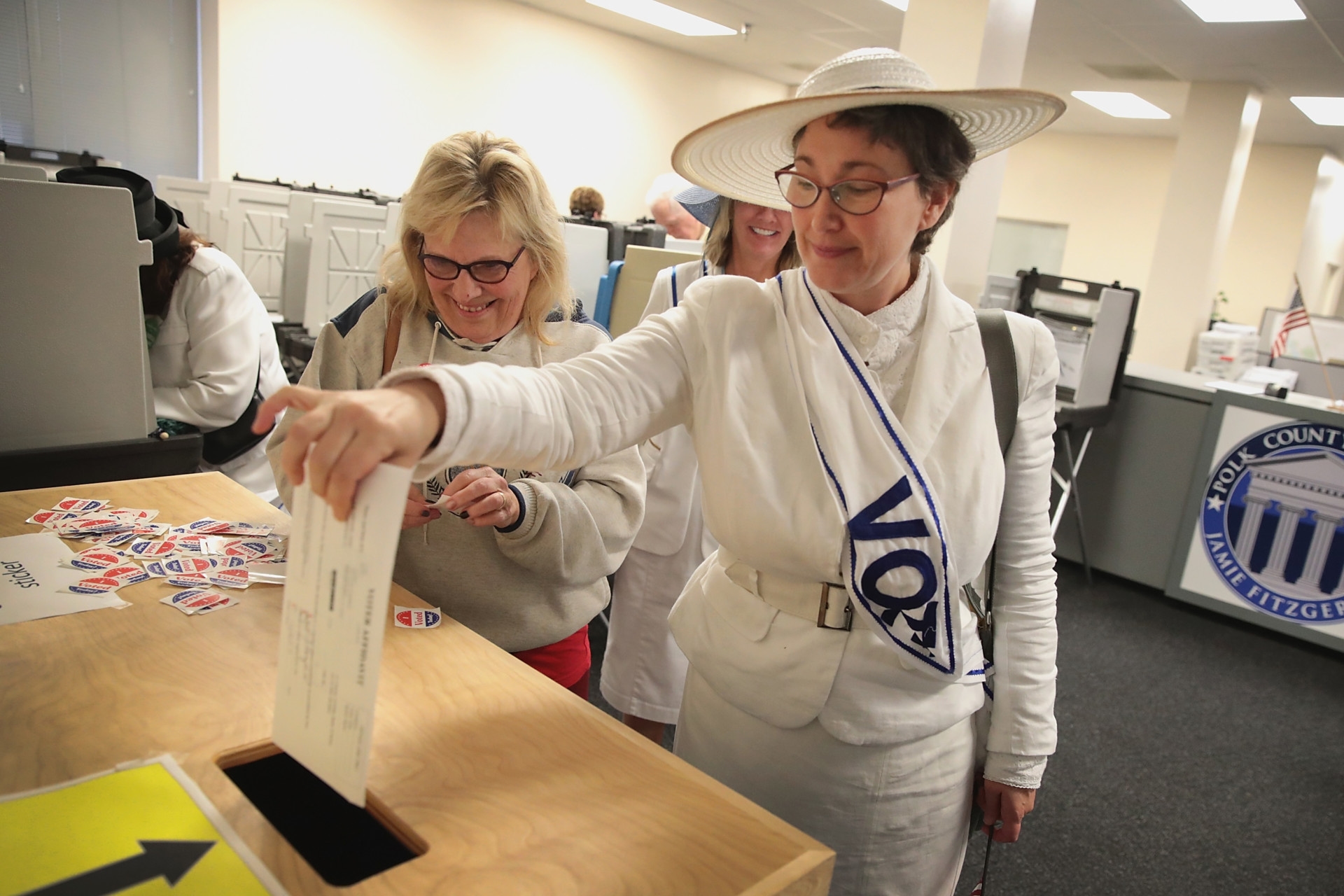 Key Takeaways
Support for Democratic candidate (48%) is highest in Morning Consult polling this cycle.

Half of women – including 41% of women who identify as independents – would back Democratic candidate.

77% of Democrats say they're "very motivated" to vote in November, compared to 68% of Republicans.
With less than a month to go before the midterm elections that will decide the control of the House and Senate for the next two years, Democrats have stretched out to a 10-point lead over Republicans on the generic ballot.
The latest Morning Consult/Politico survey shows 48 percent of voters backing a Democratic candidate if the election for Congress were held today, compared with 38 percent who said they'd vote for a Republican candidate. That share of support for Democrats is the highest it's been since Morning Consult and Politico began tracking the question in March 2017.
Half of women – a key voting bloc in the fight for the House that's playing out in America's suburbs – said they're likely to support the Democratic candidate, including 41 percent of women who identify as independents.  
"It's hard to quantify exactly" what kind of electoral gains Democrats would make were that 10-point margin to bear out on Nov. 6, Kyle Kondik, managing editor of Sabato's Crystal Ball at the University of Virginia Center for Politics, said in an email Tuesday. But one study he pointed to, published on his website last year by Emory University professor Alan Abramowitz, predicted a 10-point generic ballot could net a 34-seat gain for House Democrats.
The Democrats' generic ballot lead has varied, according to Morning Consult/Politico tracking. From May through August of this year, Democrats had a 6-point generic ballot advantage, which Abramowitz's study predicts would mean Democrats would pick up 27 seats. September's 8-point average Democratic advantage would mean the party could pick up 30 seats.
Democrats only need to pick up 23 seats to regain control of the House.
The Oct. 7 poll, with a margin of error of 2 points, surveyed 2,189 registered voters on the day after the Senate voted 50-48 to confirm Supreme Court Justice Brett Kavanaugh, whose nomination process was rocked by multiple allegations of sexual misconduct. Republicans in both the House and Senate claimed the furor surrounding the confirmation process energized conservatives, citing the tactics used to oppose Kavanaugh, including aggressive protests on Capitol Hill by anti-Kavanaugh activists.
"Our energy and enthusiasm was lagging behind theirs until this," Senate Majority Leader Mitch McConnell (R-Ky.) said of the Democrats during an interview that aired Sunday on "Face the Nation" on CBS. "And I think this gave us the motivation and the opportunity to have the kind of turnout in this off-year election that would help us hold the Senate."
Rep. Steve Stivers (R-Ohio), who chairs the National Republican Congressional Committee, said Monday on Fox News that "what the Kavanaugh experience has done is gotten Republicans excited," citing an increase in online fundraising.
But the new national, online survey suggests that Republican excitement may lack staying power.
The previous time Morning Consult/Politico measured voter enthusiasm, as Christine Blasey Ford's allegation that Kavanaugh sexually assaulted her decades ago was set to be published by The Washington Post on Sept. 16, nearly the same share of Democrats (67 percent) and Republicans (69 percent) said they were "very motivated" to turn out and vote in the midterms.
In the latest poll, Democratic enthusiasm increased by 10 points to 77 percent, while the percentage of Republicans who said they were "very motivated" was down 1 point, to 68 percent. Enthusiasm among Democratic men rose 9 points (to 72 percent) and by 11 points among Democratic women (to 82 percent). During the same time period, that share of enthusiasm was steady among Republican women (now at 67 percent) and Republican men (now at 70 percent).
Kondik called the Democrats' 10-point edge on the generic ballot "notable."
"I feel like this poll has been a little more bullish for Republicans at times this cycle," he said. "And this big lead for Democrats comes after the Kavanaugh fight, which Republicans hoped would improve their fortunes."
Eli Yokley is Morning Consult's U.S. politics analyst. Prior to his current role, Eli was Morning Consult's senior reporter covering U.S. politics. Eli joined Morning Consult in 2016 from Roll Call, where he reported on House and Senate campaigns after five years of covering state-level politics in the Show Me State while studying at the University of Missouri in Columbia, including contributions to The New York Times, Politico and The Daily Beast. Follow him on Twitter @eyokley. Interested in connecting with Eli to discuss his analysis or for a media engagement or speaking opportunity? Email [email protected].
We want to hear from you. Reach out to this author or your Morning Consult team with any questions or comments.
Contact Us