EARN IT Act: Instant Reaction
The bill is the latest attempt to amend Section 230 of the Communications Decency Act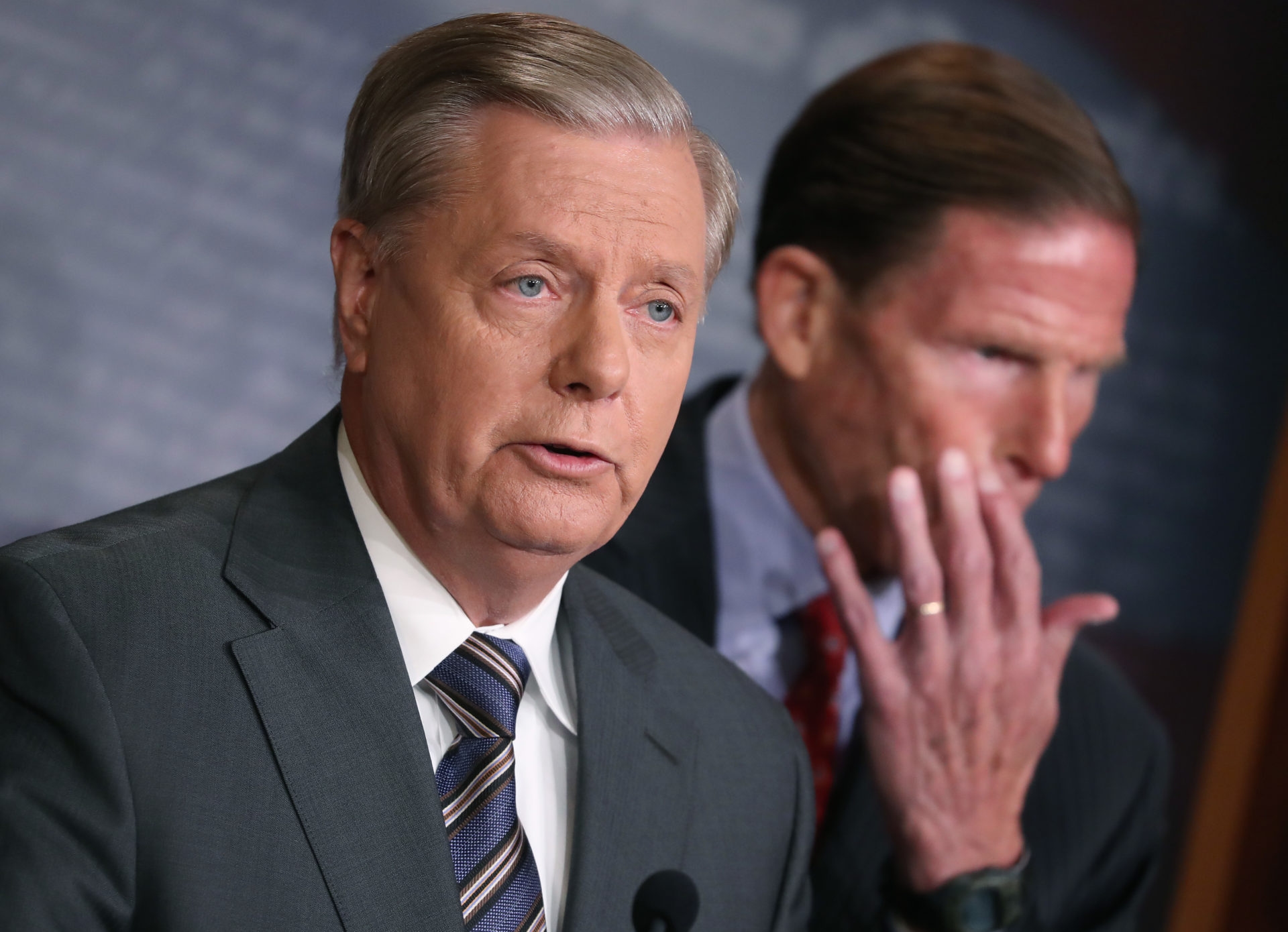 Senate Judiciary Committee Chairman Lindsey Graham (R-S.C.) introduced the highly anticipated Eliminating Abusive and Rampant Neglect of Interactive Technologies Act, or EARN IT Act, Thursday, which proposes threatening a tech platform's Section 230 liability protections if the company doesn't take proper measures to curb the distribution of child sexual abuse content on its sites. 
The bill, which counts Sens. Richard Blumenthal (D-Conn.), Josh Hawley (R-Mo.) and Judiciary Committee ranking member Dianne Feinstein (D-Calif.) as co-sponsors, lays out the following provisions: 
-- Establishes the National Commission on Online Children Sexual Exploitation Prevention to create best practices for identifying and reporting such materials and would include the U.S. attorney general and heads of the Department of Justice, Department of Homeland Security and the Federal Trade Commission as members.
-- Gives Congress the ability to review the best practices suggested by the new commission. 
-- Allow companies to have the option to either comply with the best practices laid out by the new commission or to prove that they have their own practices. 
Carl Szabo, vice president and general counsel, NetChoice
"What you're seeing is a misunderstanding of what Section 230 is, what it does and its necessity," Szabo said. "None of the sponsors of this act have supported existing congressional efforts to explore the unintended consequences of SESTA," a bill passed in 2018 that amends Section 230 to include provisions waiving liability protections for online platforms that host illegal sexual content. "They seem unwilling to recognize that SESTA has harmed the very victims it has tried to help. Until we understand the harm of the only other amendment to Section 230, it is premature to consider this legislation."  
Patrick Trueman, president and CEO, the National Center on Sexual Exploitation
Tech companies "don't do what is reasonable to do and what every parent would like them to do and what Congress would like them to do," Trueman said. "Congress is giving them one last chance before they eliminate the immunities" afforded by Section 230. 
"They can complain all they want about that, but they had their chance and this is their last best hope." 
Emma Llansó, director of the Center for Democracy and Technology's Free Expression Project
"There are pretty conflicting messages today about how to address children sexual abuse materials online," Llansó said, noting the Thursday release of voluntary principles from a coalition including a group of U.S. agencies, along with the governments of Britain, Canada, Australia and New Zealand, that were crafted in conjunction with several technology companies. 
"It's a bit hard to understand why the Graham bill would be necessary if there is in fact this recognition that there is a lot going on and, in fact, discussion already about what best practices are -- not only between the companies and the U.S. government but also the other countries." 
India McKinney, director of federal affairs, the Electronic Frontier Foundation
Regarding the commission this bill creates, McKinney said: "Giving the ability to create law to an unelected body is really problematic, and making best practices mandatory is also really problematic, and we think that runs into some First Amendment problems." 
"Some of the bill sponsors have said to us in the past that they aren't necessarily interested in going out and looking at encryption, but it's clear to us that the DOJ, and specifically the attorney general, are."
This story has been updated to include additional comments.
Sam Sabin previously worked at Morning Consult as a reporter covering tech.
We want to hear from you. Reach out to this author or your Morning Consult team with any questions or comments.
Contact Us