Caught Between Their Hearts and Pocketbooks, Europeans Waver on Russian Energy Sanctions
The atrocities committed by Russia in Ukraine are only feeding calls to punish Moscow, but economic realities make further sanctions a tricky proposition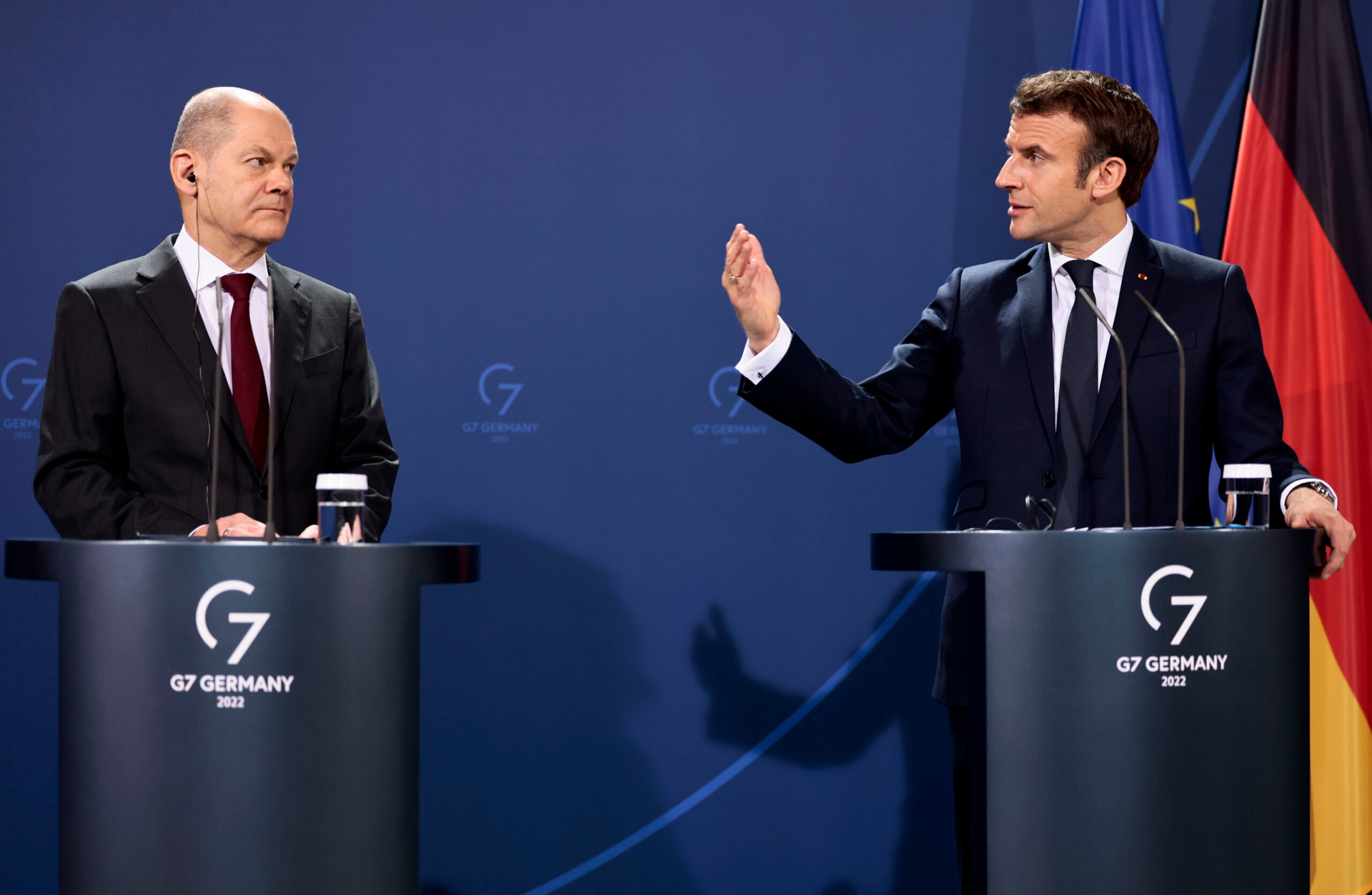 Europeans appear caught between a desire to punish Russia for invading Ukraine and the reality of their dependence on Moscow for fossil fuels, with a new Morning Consult survey showing support for energy sanctions softening ever so slightly in recent weeks as Europe's leaders clash over next steps.
On the numbers
Among adults in the European Union's largest economies, Germany alone saw an increase (from 40% to 43%) since mid-March in support for sanctions on Russian oil and gas that carry the risk of exacerbating inflation.
In France and Italy, support fell 4 percentage points, while Spain saw a 3-point decline. 
Total opposition to any sanctions on Russian energy increased in every country besides Spain, but still remains the least popular option, favored by less than 1 in 5 respondents in any of the four countries. 
The biggest shift since mid-March was among French adults: Those who said they weren't sure what to do or had no opinion increased by 7 percentage points. At 31%, the lion's share of French people are now unsure of how to proceed.
The big picture
The images of atrocities committed by Russian forces in occupied Ukraine and stories from the survivors of torture and sexual violence have horrified the world, and an emerging consensus holds that Russia must be punished — but how to go about it is the tricky bit. 
Poland and other states closer to the front lines are eager to cut off as much of the cash flowing from Europe to the Kremlin as possible, and French President Emmanuel Macron has called for sanctions on Russian oil and coal, some of the last commodities spared from the Western cordon around Moscow's economy. Crucially, Macron has not called for sanctions on natural gas, which his neighbors east of the Rhine depend on heavily.
In the run-up to the war, Germans shifted decidedly in favor of canceling the Nord Stream 2 gas pipeline as tensions ratcheted up, from 37% on Jan. 25 to a majority of 54% by the time tanks rolled over the Ukrainian border.
But Germany has this time round led a number of European countries hesitant to endorse Macron's position on oil and coal because of the potential for a continent-wide recession. 
About a quarter of Germans and the French, as well as around a third of Spaniards and Italians, approve of energy sanctions only if they would not cause price increases. But that's effectively impossible given economic realities, leaving Europeans with little chance to have their gâteux and eat it too. 
It's unclear what the softening in support for costly sanctions means for E.U. leaders. Macron is up for re-election next week, and the Ukraine war has pushed his approval ratings to their highest levels since Morning Consult began daily tracking of its Global Leader Approval Ratings in 2020. Anything Macron can do to keep attention on his leadership during the crisis and off his far-right opponents' favored cultural flashpoints can only work in his favor.
Then again, whatever boost Europe's reaction to the invasion provided seems to be wearing off. Since mid-March, Macron has seen a small decline in approval, as has German Chancellor Olaf Scholz. The approval rating for Spain's Pedro Sanchez, meanwhile, ticked down by 3 points over that time frame, while public backing for Italy's Mario Draghi, consistently the most popular major leader in Europe, has remained steady. 
The latest surveys were conducted March 29-April 5, 2022, among a representative sample of at least 990 adults in each country, with an unweighted margin of error of plus or minus 3 percentage points.
Matthew Kendrick previously worked at Morning Consult as a data reporter covering geopolitics and foreign affairs.
We want to hear from you. Reach out to this author or your Morning Consult team with any questions or comments.
Contact Us