Invenergy Forms DC Lobbying Presence with APPA Alum
The privately held energy company sees space to influence today's clean energy dialogue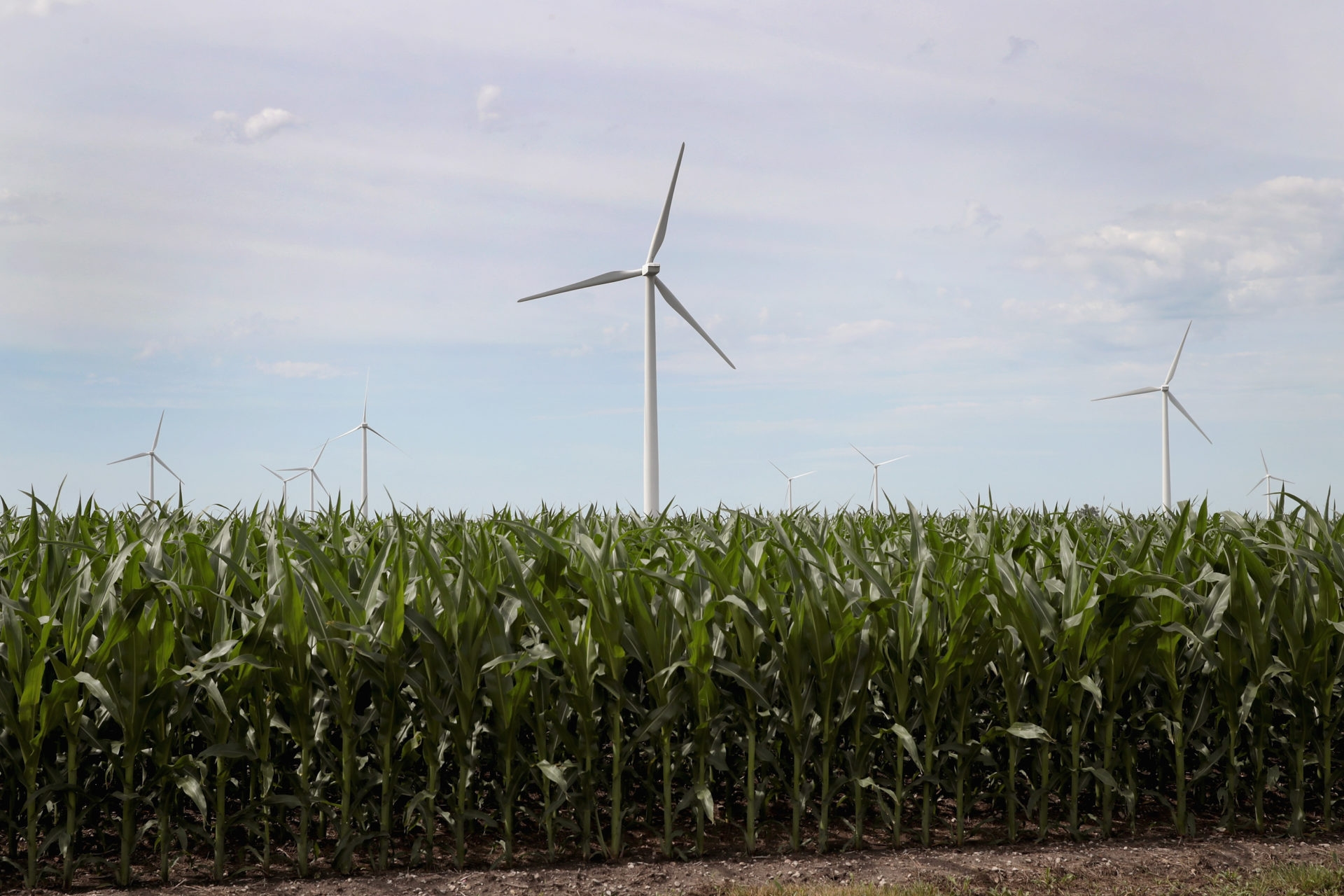 Looking to capitalize on the heightened dialogue in Congress about clean energy and climate, Chicago-based Invenergy has established a permanent federal affairs presence in Washington, D.C.
Andrew Wills, who has joined Invenergy as senior manager of federal affairs, said he had been surprised to learn the company — which works on renewable, gas and other energy projects — did not have its own full-time, in-house D.C. lobbying group, given its many "moving pieces" and contributions to an evolving energy future. Privately held Invenergy develops, owns, operates and acquires energy projects throughout the Americas and in Europe and Japan. 
"I think it's important for a company like Invenergy to be here and to be a part of these conversations," Wills said. "If you're not at the table, you're on the table."
Wills, who built out his technical energy law chops as an associate counsel at the North American Electric Reliability Corporation from 2013 to 2016 and subsequently established a foundation in policy as government relations director and counsel for the American Public Power Association, which represents not-for-profit community-owned utilities.
In the past few years, Invenergy's advocacy coverage "has largely been behind the scenes," said Craig Gordon, the company's vice president of government and regulatory affairs. The trade associations in which Invenergy is a member have done the "heavy lifting on the policy side," he said.
"Across the country, we've dealt with lots of lobbyists in different states who know next to nothing about the actual industry," and Invenergy wanted someone with technical competence in energy who would have credibility not only with people on the Hill but also with Invenergy's engineers, Gordon said. 
Given Congress' greater recent emphasis on clean energy and climate, "Invenergy decided it's the right time to kind of dial up our presence in D.C., and we're at such a scale now that it just makes sense for us to be more plugged into the federal effort," he said.
That includes trying to ensure consistency across policies, said Gordon, as incentives differ for wind, solar, transmission infrastructure and other technologies, and the key industry groups "are not always in alignment with each other." 
"Now more than ever, it's important to get the tax policy right," said Gordon, who noted the company backs a stand-alone investment tax credit for energy storage but is still evaluating proposals like Sen. Tom Udall's (D-N.M.) renewable electricity standard bill and Sen. Tina Smith's (D-Minn.) clean energy standard measure.
Wills will have his work cut out for him, as Invenergy has projects in more than half of U.S. states. "There are so many people that he needs to reach out to and make friends with," Gordon said, though Wills expects that Invenergy's strong U.S. presence will give him entrée into congressional offices.   
Globally, Invenergy has 146 projects either in operation, under construction or with a contract, across solar, wind, storage, transmission and natural gas. The company says it has developed 22,695 megawatts across its portfolio.
Among its 11 natural gas projects is a joint venture between Invenergy and Quantum, with other private investors, to build a liquefied natural gas power plant in El Salvador. The plant is the largest foreign direct investment into the country to date, according to the U.S. Overseas Private Investment Corporation, which in March approved up to $350 million to help finance the 378-megawatt project. 
Invenergy faced a setback last week when a Rhode Island state board rejected its proposal for a combined-cycle natural gas power plant in Burrillville that would generate up to 1,000 MW. Patrick Whitty, Invenergy's vice president of communications, said the company is still evaluating the decision and whether to appeal.
But the majority of the company's portfolio is renewable, with over 90 wind projects worldwide. 
The simplicity, scalability and cost-effectiveness of wind and solar technologies will form the basis of "long-term competitiveness and just continued growth, where the energy system will ultimately be based on those technologies," Whitty said. "And we're at the forefront of that evolution in this space."
Jacqueline Toth previously worked at Morning Consult as a reporter covering energy and climate change.
We want to hear from you. Reach out to this author or your Morning Consult team with any questions or comments.
Contact Us