In July, Clean Energy Employment Gains Slowed to a Crawl
Report from BW Research shows an addition of 3,200 jobs last month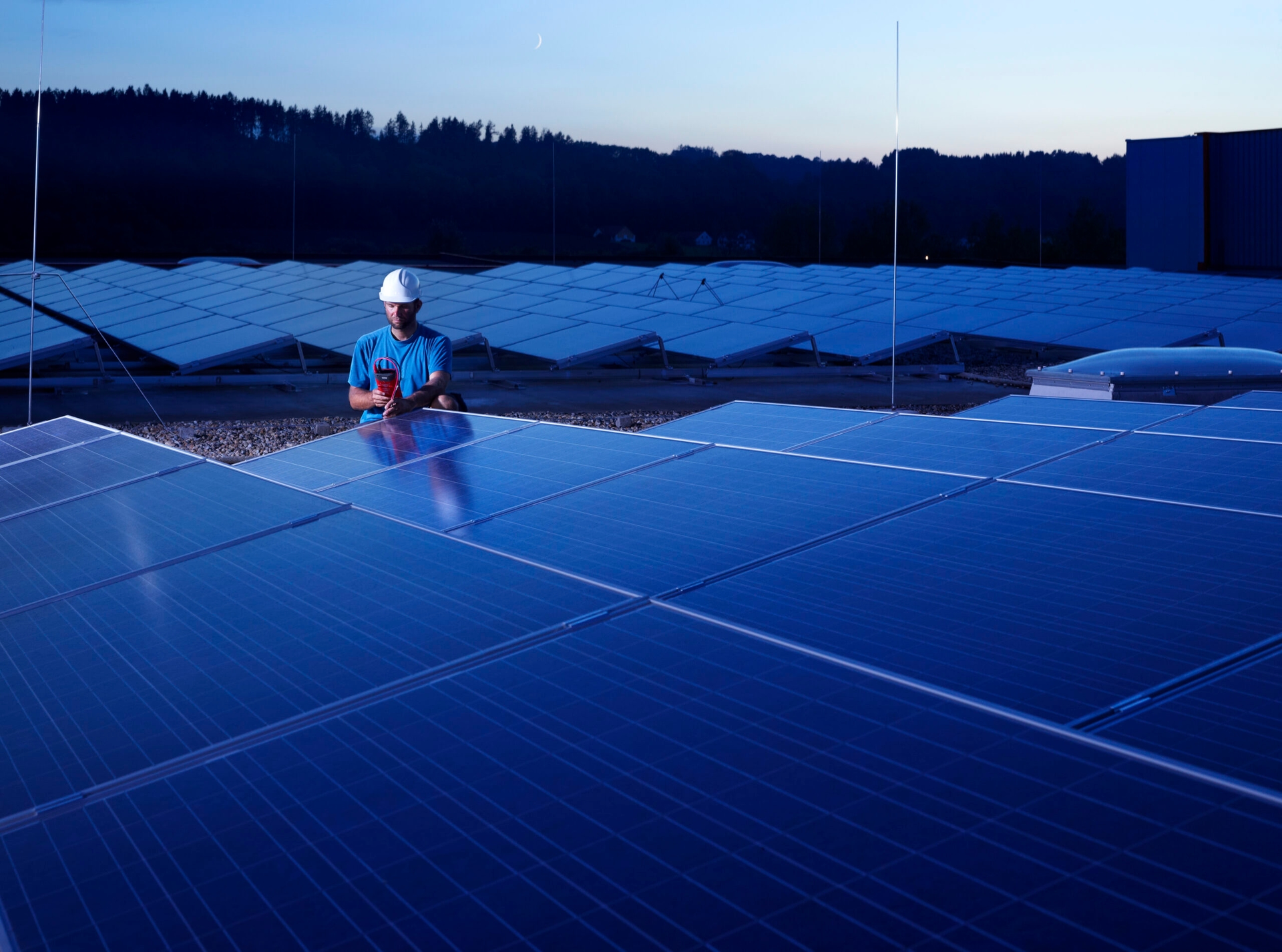 Clean energy's ongoing recovery from the coronavirus pandemic has essentially stagnated, with the U.S. sector adding just 3,200 jobs in July after more considerable gains in June, according to the latest research from BW Research Partnership Inc. 
Overall losses still hover above half a million jobs as the country lurches to a slow restart amid continued economic- and pandemic-related uncertainty, Wednesday's report indicates. Factoring in the June and July gains, the report estimates the country's overall clean energy job losses since the beginning of the pandemic to be 511,080.
This represents an abrupt slowdown compared with June's report, which saw the creation of 106,320 jobs. The July report attributes this to the economy's reaction to "viral resurgence," with factors such as casual or paused reopenings and the exhaustion of stimulus funds from the spring injuring the industry.   
"At the current pace, it would take nearly 15 years to recover the clean energy jobs lost since February," the report said. The United States saw its clean energy employment low point in May, with 620,590 jobs lost from the start of the pandemic. 
Gregory Wetstone, president and chief executive of the American Council on Renewable Energy, said the July numbers show June's modest gains are at risk of reversing and lawmakers should step in and address the stall in employment. 
"What is needed most right now is temporary refundability of renewable tax credits so projects can continue to move forward despite an increasingly constrained tax equity market, and a delay in the scheduled phasedown of existing tax credits," Wetstone said in a statement about the findings.
The majority of July's job growth came in energy efficiency, though the 2,100 jobs represent just a 0.1 percent overall gain for the sector, which still suffers from overall losses of 357,870 jobs, or 15 percent of its workforce.
Meanwhile, racial discrepancies abound in the jobs that have returned in the clean energy sector, with the report noting that "Black and Hispanic workers continue to feel disproportionately high levels of unemployment, and while white workers have seen slight job growth over the past month, Black workers saw no change."
The report draws from the country's Aug. 7 jobs report, which detailed a historically high pace for weekly unemployment claims and a sharp rise in both the long-term and permanent unemployment rates.
These estimates come from BW Research's analysis of U.S. Bureau of Labor Statistics data for both June and July, as well as the Department of Labor's weekly unemployment summaries. Like in past months, the report was co-commissioned by Environmental Entrepreneurs (E2), E4TheFuture and ACORE.
Lisa Martine Jenkins previously worked at Morning Consult as a senior reporter covering energy and climate change.
We want to hear from you. Reach out to this author or your Morning Consult team with any questions or comments.
Contact Us