Movie Theaters Are Reopening Again. Is the Public Ready?
Analysts are cautiously optimistic but consumer comfort remains a key factor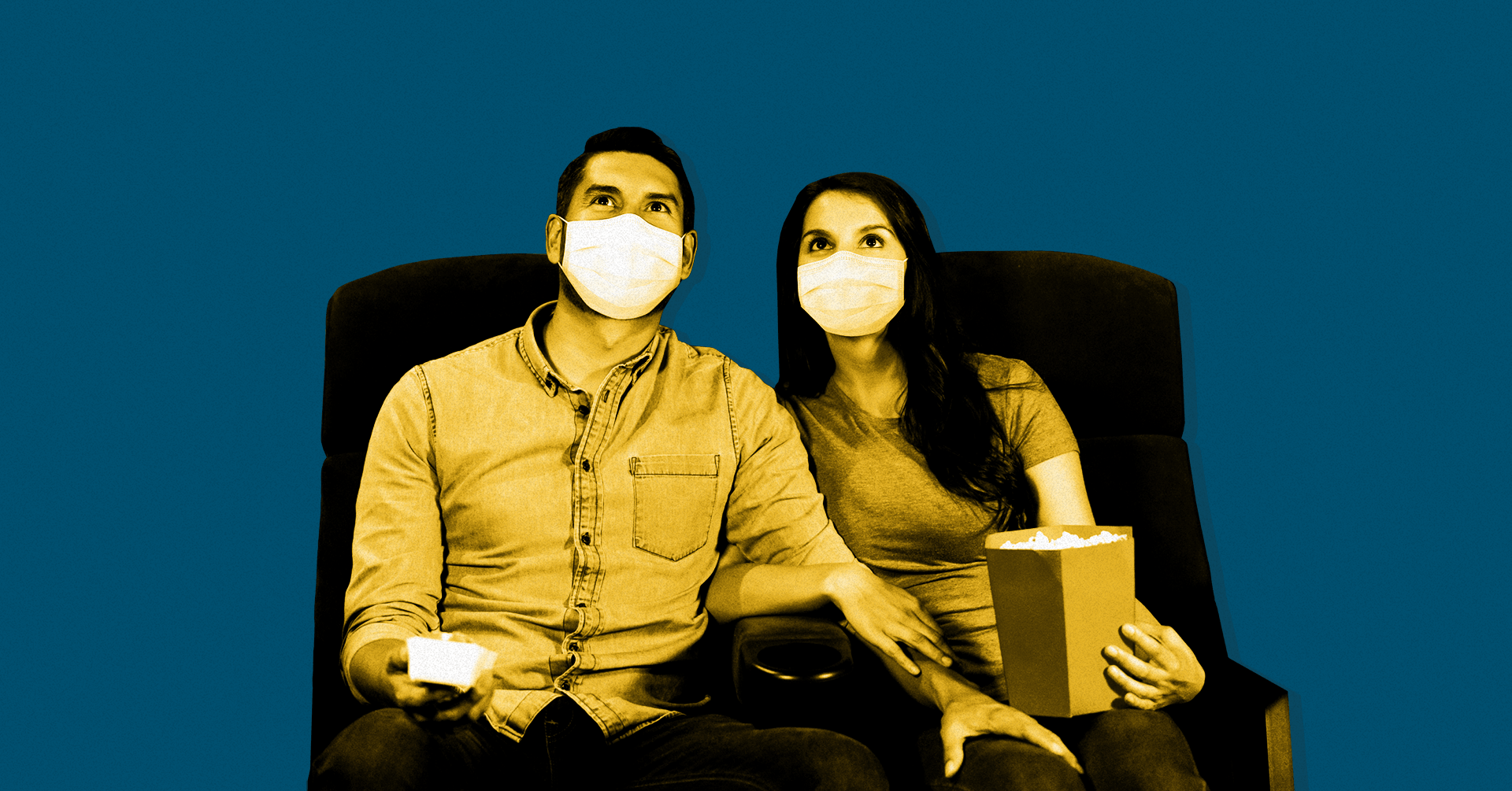 Key Takeaways
As of March 7, 28% of U.S. adults said they would feel comfortable returning to a movie theater. 

Parents (33%) are slightly more comfortable with the idea of resuming moviegoing than adults overall, as are millennials (37%).

While the May 7 release of "Black Widow" could serve as a bellwether for the health of the industry, just 15% of adults said they would feel comfortable going to the movies in the next month and another 15% said they feel safe heading back to movie theaters two to three months from now.
Morning Consult is commemorating the one-year anniversary of when the World Health Organization declared COVID-19 a global pandemic. Read our data-driven pieces about how the novel coronavirus has transformed the restaurant and sports industries.
This time last year, Walt Disney Co's was teeing up its next hopeful blockbuster, a $200 million live action remake of "Mulan." 
One week after the film's world premiere at the Dolby Theatre in Hollywood, AMC Entertainment Holdings Inc. and Cinemark Holdings Inc. closed their nearly 1,000 combined locations, with the novel coronavirus winding its way across the country.
Last year's domestic box office, which totaled roughly $2.1 billion, was down more than 80 percent from 2019's haul, with "Mulan" bringing in a mere $67 million internationally, according to Box Office Mojo. New analysis of Morning Consult trend data shows consumer comfort has a long way to go before the box office starts resembling that of recent years.
This spring brings a sense of cautious optimism as movie theaters in major markets reopen and films stand by -- or even move up -- their theatrical debuts. The industry needs two things to return back to normal: new titles and comfortable patrons ready to see those films.
share who said they feel comfortable going to the movies, by generation:
"It's vital to get the biggest markets open," said Bruce Nash, founder and owner of The Numbers, a movie industry data website. "There's two parts of the equation. And we're now at the point where just having the theaters open might double box office all on its own. The other part is what's going to happen with people actually feeling comfortable going back into theaters and making those personal decisions." 
While theaters in New York City reopened on March 5 with three new films ready to be screened, other major markets and studios still need to follow. 
Since the beginning of the year, on average, roughly one-quarter of U.S. adults said they would feel comfortable heading back to the movies, according to Morning Consult comfort data. Consumer comfort hit an all-time high Feb. 28, with nearly one-third of respondents saying they felt comfortable, before dipping the following week to 28 percent.
share who said they feel comfortable going to the movies, by community:
While some films have failed to meet box office expectations or find an audience, family titles have shown resilience throughout the pandemic, according to Nash. 
Universal Pictures' "The Croods: A New Age" has grossed more than $53 million domestically since its Nov. 25 release, according to Box Office Mojo, and in its opening weekend, Warner Bros.' "Tom and Jerry," which was released on HBO Max at the same time, brought in more than $14 million, enough to secure the box office's No. 1 spot. Last weekend, Walt Disney Co.'s "Raya and the Last Dragon" secured the top spot at the domestic box office and was one of three family films in the top five.
Part of family films' importance to the industry is that they often introduce upcoming movies to the children's parents via previews, said Eric Wold, senior analyst with B. Riley Securities.
"They'll see trailers for another film, one that will attract the parents on their date night separately," Wold said. "Moviegoing begets moviegoing. So, as you get more people out there, they'll feel comfortable, they'll see more trailers and want to come back."  
As of March 7, one-third of parents said they would feel comfortable returning to a movie theater compared to 28 percent of adults overall.
Movie theaters will also need to find ways to lure back those who've quickly become used to checking out the latest films from their couches via streamers. According to the most recent Morning Consult Return to Normal data, 48 percent of adults said they stream movies at least once a week, while 15 percent said they rent films digitally at the same frequency. 
In recent weeks, films' release dates have shuffled around, with some titles moving up rather than back. Paramount Pictures will release "A Quiet Place Part II" over Memorial Day weekend, rather than Sept. 17, and Sony Pictures' "Peter Rabbit 2: The Runaway" will move from June to May 14. 
With a backlog of titles to release, Nash attributed the shift in dates to studios "really thinking about when they want their film to open" as not to be placed in direct competition with other titles. 
U.S. adults were asked when they would feel comfortable going to a movie theater
"What we're seeing now is that there's a bit more of a real plan about, 'This is the kind of film that's going to work at this time,'" he said.   
Both Wold and Nash agree that one film will serve as a test of whether consumers are ready to head back to the cinema: Marvel's "Black Widow," which stars Scarlett Johansson and is slated for release May 7. 
The timing of the film's release, which is roughly two months after the opening of New York cinemas, will give the industry enough time to monitor trends to ensure that no significant COVID-19 outbreaks occur nationwide and that vaccine distribution is on track, Wold said. The allure of a title from Marvel should also entice consumers to head to their nearest theater, he said. 
On the contrary, Nash added that if the film were to underperform at the box office, it could motivate other studios to again adjust their slates. 
As of March 7, 15 percent of adults said they would feel comfortable returning to movie theaters in the next two to three months. One-third said it would be more than six months before they visited a cinema again.
Sarah Shevenock previously worked at Morning Consult as a reporter covering the business of entertainment.
We want to hear from you. Reach out to this author or your Morning Consult team with any questions or comments.
Contact Us