Battle for Senate Control Is a Double-Edged Sword for NCAA on Name, Image and Likeness
Some experts doubt a divided Congress could overcome historic gridlock on a tight timeline to pre-empt state laws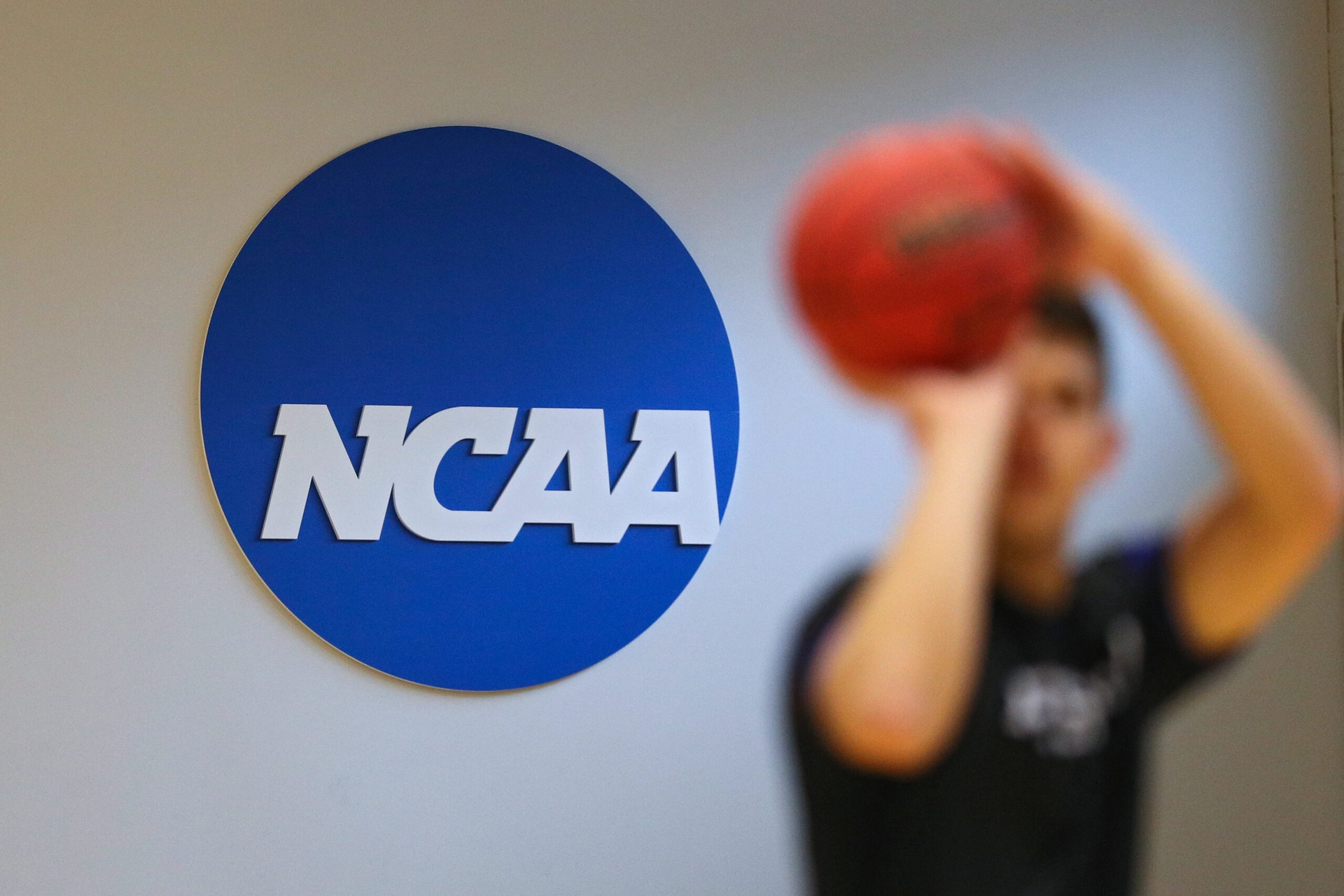 Key Takeaways
53% of U.S. adults believe college athletes should be allowed to profit from endorsement deals; 56% say the same with regard to licensed products.

44% of Democrats believe schools should directly compensate athletes, compared to 24% of Republicans.

55% of Black adults believe schools should pay their athletes, nearly double the share of white adults in support.
Two runoff elections in Georgia in early January will decide which party controls the Senate for the next two years, and while the result will have a major impact on the NCAA's push for federal legislation on student athlete compensation, both present it with a double-edged sword.
A Republican victory in either of the two races would clinch the Senate for the GOP, likely sparing the NCAA from the type of sweeping reform proposed by top Democrats that it has sought to avoid. But the prospect of divided government could potentially hold up the federal solution college sports needs to override a destabilizing hodgepodge of state laws on the issue of name, image and likeness.
"The principal thing that would happen as a result of the failure of the Democrats to get control of the Senate is a decrease in the likelihood of any federal legislation," said Paul Haagen, co-director of the Center for Sports Law and Policy at Duke University.
Since late last year, the NCAA has been calling on Congress to pass federal legislation governing how athletes can profit from the use of their names, images and likenesses, a practice that Morning Consult polling shows is backed by a majority of Americans, though it is not currently allowed under NCAA rules. Congressional action would create one uniform code governing all schools across the country, invalidating state laws on name, image and likeness -- such as those enacted in California, Colorado and Florida -- that would uneven the playing field between schools in different states.
Among the American public, there are differences in opinion on issues of compensation for college athletes along political and racial lines. Asked in early March whether schools should pay student-athletes, 1 in 3 U.S. adults said yes, including 44 percent of Democrats, 27 percent of independents and 24 percent of Republicans. More than half of Black adults supported colleges paying athletes, compared to just 28 percent of whites.
The survey also found that more than half of Americans supported college athletes being allowed to use their names, images and likenesses to profit from endorsement deals and licensed products, such as jerseys and video games, while 49 percent favored athletes being allowed to sell autographs. Democrats were more likely than Republicans and independents to favor all three types of name, image and likeness activity.
"There is a general consensus, whether you are on the left or the right, that college athletes are entitled to greater economic rights, that the current system is unfair to at least some segment of college students and that college athletics is an important institution in this country, and that we want it to exist and to thrive," said Gabriel Feldman, director of the Tulane Sports Law Program and a consultant for the Knight Commission on Intercollegiate Athletics.
Three congressional committees have held hearings on college athletics this year, and the discussions and proposals have revealed gaps between the parties.
Republicans are narrowly focused on the issue of name, image and likeness and are generally more sympathetic to the NCAA's desire to avoid creating an employer-employee relationship between schools and athletes. Democrats, on the other hand, see an opportunity to expand athletes' rights more broadly, potentially in ways that threaten the NCAA's long-held principle of "amateurism."
The first of the state laws goes into effect in Florida on July 1, six months after the next U.S. Congress convenes. Athletic administrators see this as a deadline by which a uniform federal solution must be in place in order to avoid chaos, but it is unclear whether a divided legislature dealing with a historic health crisis could be expected to prioritize college athletics, compromise on the terms of a bill and act on such a tight timeline.
"If there were essentially a unity of positions, they might have been able to negotiate down some of the more expensive parts of the Democratic legislation in order to get comprehensive support," Haagen said of the NCAA. "I now think they've got a much tougher set of negotiations in Congress."
Washington has been historically gridlocked over the past two years. Since convening in January 2019, the 116th Congress has passed 193 laws, putting it on track to be the country's least productive group of legislators on Capitol Hill since at least 1973, according to GovTrack.
It's also not clear that lawmakers see July 1 as a firm deadline. One policy staff member for a Democratic legislator said the priority is passing a bill that sufficiently expands the rights of athletes, no matter how long it takes, adding that the NCAA is using the deadline as a tool to rush legislation that is favorable to its own agenda. 
Republicans on the Senate Commerce Committee have claimed jurisdiction over the name, image and likeness issue, citing its oversight of sports-related matters, and are reportedly expected to introduce new legislation. The Democratic staffer said some in their party see college athletic reform as a "labor rights issue" to be handled by the Health, Education, Labor and Pensions Committee. 
Had Democrats taken full control of Congress in the Nov. 3 elections, the ambitious "College Athletes Bill of Rights," spearheaded by Sens. Cory Booker (D-N.J.), Chris Murphy (D-Conn.) and Richard Blumenthal (D-Conn.), would likely have served as a starting point for a federal solution. That proposal, which has the backing of 10 members of the Senate Democratic Caucus, would compel conferences and schools to share their programs' revenue with athletes, offer lifetime scholarships, enhance health and safety coverage and be subject to more stringent government oversight.
"Republicans keeping control versus the Democrats would seem to make it more likely that there will be more modest enhancements to athlete rights in general and perhaps more antitrust protection for the NCAA," Feldman said.
In the Senate, the lone legislation to surface thus far came from Sen. Marco Rubio (R-Fla.) in the wake of his home state passing its law. Rubio's Fairness in College Athletics Act, narrowly focused legislation that would allow the NCAA to set up its own rules governing how athletes can profit from their name, image and likeness, has the support of college athletic administrators, but is unlikely to appeal to Democrats in either chamber.
While the Senate has yet to produce a bipartisan proposal, Reps. Anthony Gonzalez (R-Ohio) and Emanuel Cleaver (D-Mo.) introduced a House bill that is more athlete-friendly than Rubio's proposal. While it would pre-empt state laws and restrict athletes from endorsing controversial products like alcohol, tobacco and gambling, both important points for the NCAA, it does not include antitrust protection or prevent athletes from endorsing competitors to school sponsors.
The good news for the athletes is some new rights to exploit names, images and likenesses are going to be allowed.
attorney Jeffrey Kessler
"I would not be surprised if we see the House move quickly to take it up early in the 117th Congress," Cleaver said in an emailed statement to Morning Consult. "Given the bipartisan nature of our proposal, I am optimistic it will have the support needed to begin moving through the legislative process regardless of which party is in power come January."
He added that if separate legislation emerges from the Senate, the two chambers would likely be able to "reconcile the differences through a conference committee with similar bipartisan support."
If Congress is unable to pass legislation in time, Haagen and Feldman suggested the NCAA might take legal action to prevent Florida's law taking effect on the grounds that it would interfere with interstate commerce. The NCAA could also either tailor its internal legislation on name, image and likeness -- set to be adopted early next year -- to be in compliance with the Florida law or lobby the state Legislature to withdraw its law and adopt the NCAA's rules instead.
Separately, Feldman is working with the nonpartisan and nonprofit Uniform Law Commission to draft legislation on name, image and likeness that states across the country could adopt. He said that while it is unclear at this point exactly what the scope of the draft will be, the committee working on the issue is taking the Florida deadline into account.
Jeffrey Kessler, an attorney who has litigated against the NCAA on behalf of athletes, said athletes can take solace in knowing that they will have greater rights than under current NCAA rules regardless of whose regulations end up governing name, image and likeness.
"The good news for the athletes is some new rights to exploit names, images and likenesses are going to be allowed," he said. "So whatever is now allowed that is currently prohibited would be a benefit for the athletes, it'd be a step forward. Whether or not it will go remotely far enough remains to be seen."
Alex Silverman previously worked at Morning Consult as a reporter covering the business of sports.
We want to hear from you. Reach out to this author or your Morning Consult team with any questions or comments.
Contact Us