Nuclear Advocates Set Sights on Advanced Reactors for Puerto Rico
With big push of meetings with key officials, nuclear industry hopes to be part of Puerto Rico's energy future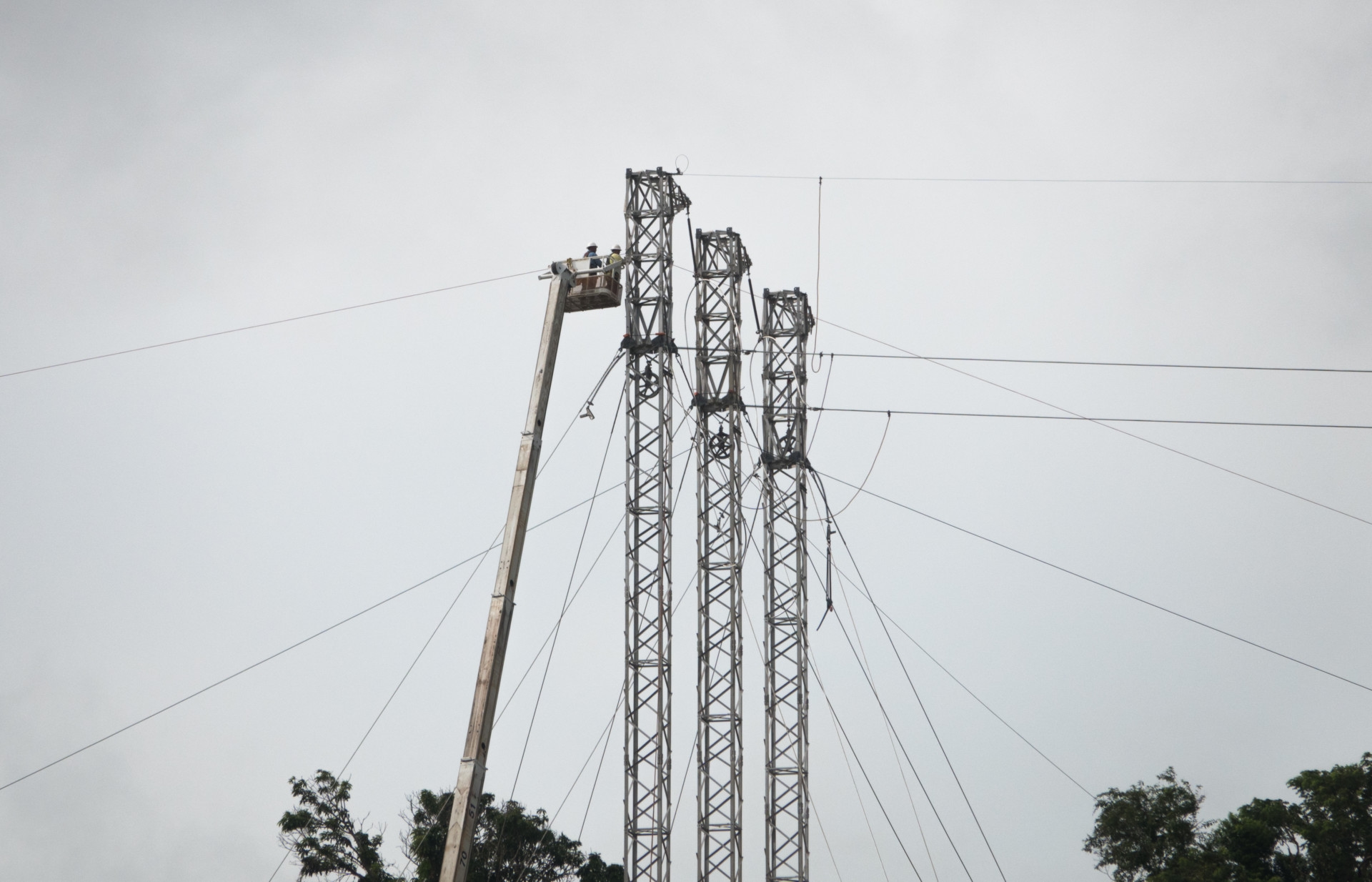 Key Takeaways
Supporters are highlighting the energy, climate and safety benefits of advanced reactor concepts.

Puerto Rico's House of Representatives passed a resolution to study nuclear energy.

Details are sparse this early in the discussions, and Puerto Rico has no concrete plans for nuclear, instead focusing on other sources.
Nuclear industry professionals have launched a long-term bid to convince Puerto Rico they may have the solution for the island's energy woes.
After contending with a battered power grid from Hurricane Maria last year, officials in Puerto Rico have looked at options that could withstand the next storm.
A group of nuclear industry professionals, who have formed The Nuclear Alternative Project nonprofit organization, recently hosted a group of nuclear executives to meet with Puerto Rican lawmakers and officials to discuss new nuclear concepts.
"We were in Puerto Rico for four days, and we were able to take the conversation from, 'You guys are nuts,'" to something Puerto Ricans would consider if it would lower their energy bills, said Jesabel Rivera, the nonprofit's community impact and engagement consultant.
But a host of questions over when, where, how and at what cost these reactors would be deployed and operated in Puerto Rico remains unanswered at this early stage. Some groups have also raised environmental concerns.
Officials from companies that included small modular reactor and micro-reactor developers NuScale Power LLC, X-Energy LLC, Westinghouse Electric Co. and GE-Hitachi Nuclear Energy Inc., attended the meetings on the island.
"A lot of folks didn't know anything about nuclear other than what they had kind of seen in movies," said Jose Reyes, chief technology officer of NuScale, who attended the trip. "One person mentioned Homer Simpson."
Another participant was Donald Hoffman, president and chief executive of nuclear consultancy EXCEL Services Corp., founder of the United Nuclear Industry Alliance, a former adviser to now-President Donald Trump and a member of the Commerce Department's Civil Nuclear Trade Advisory Committee.
Several of the recent tour's other participants are CINTAC members.
After the tour, Puerto Rico's House of Representatives on Nov. 7 approved a resolution that calls on the House Government Commission to investigate the need for nuclear energy reactors on the island and report back within 180 days.
SMRs are billed as faster-to-construct, safer technologies with longer refueling cycles compared to older nuclear reactors, though no U.S. designs have yet undergone construction. The U.S. SMR furthest along in the Nuclear Regulatory Commission licensing process is NuScale, which has completed phase one of design review.
Even constructing just one set of SMRs in Puerto Rico "could make a big dent in their electricity," said Jessica Lovering, energy director of the Oakland, Calif.-based Breakthrough Institute think tank.
A lot of folks didn't know anything about nuclear other than what they had kind of seen in movies. One person mentioned Homer Simpson.
Jose Reyes, chief technology officer of NuScale
After Hurricane Maria, the island had difficulty getting its imported fuel oil and diesel fuel to power plants. SMRs and micro-reactors could alleviate some of the concern over fuel delivery and grid reliability, since nuclear plants would require less frequent refueling and smaller amounts of fuel, Lovering said.
But discussions are at a nascent stage.
"There's not enough detail yet. There's no site," design or cost determination for nuclear in Puerto Rico, Carlos Fernández-Lugo, chairman of the environmental, energy and land use practice group at law firm McConnell Valdés LLC, said during an Oct. 30 public panel discussion on nuclear energy held at the Mayagüez campus of the University of Puerto Rico.
It also remains unclear whether the customer for a nuclear plant would be the Puerto Rico Electric Power Authority, the struggling government-owned utility that is undergoing restructuring.
The Nuclear Alternative Project is looking for funding to move forward with a feasibility study, Rivera said.
On Friday, however, a spokeswoman from the Department of Energy said the department does not have plans for a study on advanced nuclear in Puerto Rico at this time.
Puerto Rico does not currently have any operating nuclear reactors, but it once had the Boiling Nuclear Superheater Reactor Facility, an experimental reactor in Rincón, which operated at full power in 1965 but stopped about three years later due to technical difficulties and the resulting expensive changes that would be required. It was decommissioned, and decontamination work continued into the early 2000s.
While some environmentally conscious scientists recently swapped their past opposition to nuclear energy in favor of its benefits to the climate, other environmentalists have balked at the idea.
"Nuclear energy is not clean energy," and previous attempts to build it in Puerto Rico led to contamination, Adriana Gonzalez, an environmental justice organizer with Sierra Club Puerto Rico, said through a spokesman by email. "What the people of Puerto Rico want is reliable, affordable clean energy like rooftop solar and wind."
Despite the House resolution to seek further study of nuclear energy, other recent Puerto Rican legislation under consideration makes no explicit mention of the power source. Two bills that seek to transition the island to 100 percent renewable generation by 2050 -- one of which has passed both chambers -- do not name nuclear energy, though they don't appear to exclude it from consideration.
And a June Energy Department report on energy resilience options for Puerto Rico excluded nuclear energy, while noting the benefits of photovoltaic solar, energy efficiency projects and energy storage.
Meanwhile, CINTAC, in a March 2018 position paper, extolled the potential for nuclear on the island.
In light of the 100 percent renewable legislation moving forward, Rivera said the group's strategy is to talk about how SMRs can help Puerto Rico reach its energy goals as part of that potential transition to renewables, rather than only focusing on nuclear energy alone.
Were Puerto Rico to opt for nuclear, the design would likely be an SMR or micro-reactor -- smaller than concepts such as Westinghouse's AP1000 pressurized water reactor, said Todd Allen, senior visiting fellow with the Washington-based think tank Third Way. Westinghouse's reactor is the only nuclear type currently under construction in the United States, while many SMR developers have target deploy dates in the next decade.
According to the Energy Information Administration, as of 2015, Puerto Rico had 6.3 gigawatts of total electricity capacity installed.
"You don't want a single power source to dominate the grid" in the event of an outage, Allen said.
Allen added that he did not see advanced reactors' anticipated 2020s deployment range timeline as prohibitive against nuclear construction on the island, "or that the wind-solar story is somehow orthogonal to the nuclear story. I think they're actually very complementary."
A lot of community initiatives currently exist on solar energy in Puerto Rico, and The Nuclear Alternative Project does not want to compete with that, Rivera said. "We want to make sure that we're thinking further."
Jacqueline Toth previously worked at Morning Consult as a reporter covering energy and climate change.
We want to hear from you. Reach out to this author or your Morning Consult team with any questions or comments.
Contact Us