A New Frontier for Nuclear: Partnering With Utilities on Decommissioned Coal Sites
Taking cues from TerraPower's demonstration project, utilities are increasingly interested in using brownfield sites for advanced nuclear, stakeholders say
Key Takeaways
Using existing coal infrastructure comes with perks that could speed the nuclear industry's permitting and building processes in a moment when speed is of the essence.

As utilities come to terms with the practical demands of net-zero commitments, interest in new nuclear projects has increased, stakeholders say.

But involving the desires of local communities -- and potentially both labor and environmental justice movements -- will be integral to a successful coal-to-nuclear transition.
Nearly a decade ago, nuclear generation in the United States began to plateau. Since then, uneconomic commercial plants have continued to close even as power demand has increased, leaving the country with the puzzle of how to sate both its growing appetite for electricity and the net-zero emissions demands of a warming climate. 
The need for new and emissions-free production, however, butts up against the reality that siting a new power project -- especially in nuclear, with its fraught reputation among the public -- and its accompanying transmission is infamously difficult. 
But one project announced this summer aims to skirt some of these issues by using existing coal infrastructure -- a concept that stakeholders hope will serve as a silver bullet that relies on the old energy system to speed adoption of the new. 
The benefits of brownfields
In 2020, the Department of Energy launched its Advanced Reactor Demonstration Program, which is providing initial funding for two reactors that are on track to be operational by 2027. One of the selected projects comes from TerraPower, a nuclear energy company founded by Microsoft Corp. co-founder Bill Gates, with the utility PacifiCorp intending to host the demonstration reactor and purchase it once it is operational and shown to be "in the interest of its customers."
In a first for the industry, the Natrium reactor project will be developed at a retiring coal plant in Wyoming. Though the specific site chosen will not be announced until later this year, Jeff Navin, TerraPower's director of external affairs, said the company has "seen nothing but enthusiasm from the four communities under consideration," including "active campaigns" in favor of Natrium's construction in each, a fact that PacifiCorp confirmed.
The use of retired coal plant "brownfield" sites comes with a number of perks for nuclear stakeholders, according to Dr. Jessica Lovering, founder of the progressive nuclear policy group Good Energy Collective. The sites are already zoned for industrial applications, have rail connections, are often near a water source and, crucially, come with transmission lines, which are virtually "impossible to site now," she said.
Navin added that "many of the functions needed to run a new nuclear plant have direct analogs in coal plants."
And making do with the alternative -- building at a site without any history of power sector infrastructure -- is increasingly difficult, Lovering said, which has also complicated matters recently for the renewables sector.
"So anytime you can take advantage of existing infrastructure or adaptive reuse of these brownfield sites could really help," she said. 
Tiffany Erickson, a spokesperson for PacifiCorp, said that the company's brownfield sites not adapted to nuclear would otherwise be used for unit replacements, fuel conversions, renewable development or land reclamation.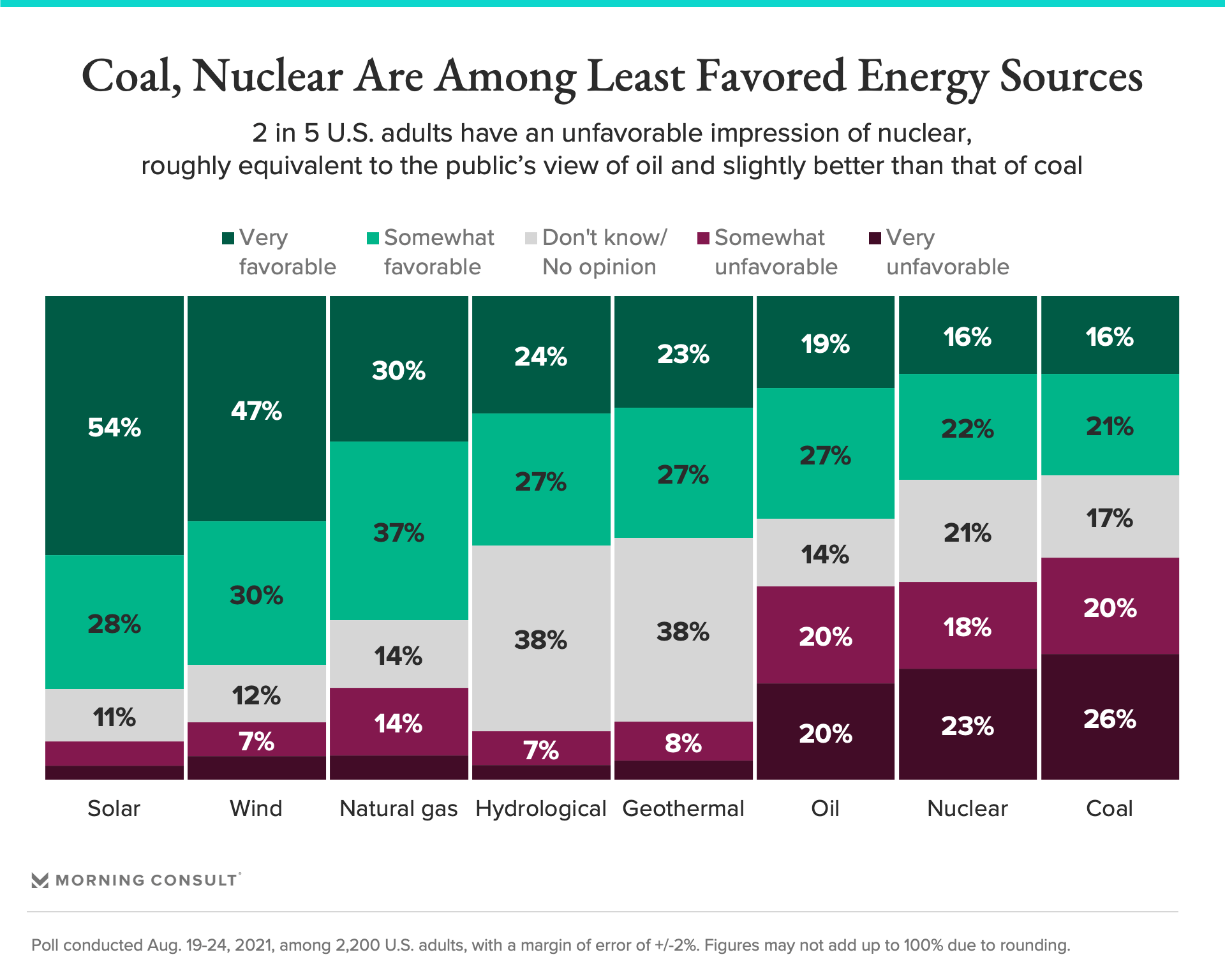 The need for speed
With climate change accelerating, any process that allows utilities to simplify the process of siting, permitting and constructing new zero-emissions plants is potentially invaluable.
For this reason, the Department of Energy is supportive of the coal-to-nuclear transition at brownfields, according to an agency spokesperson, citing the benefits the model could potentially bring in aiding the global clean energy transition.
Marc Nichol, senior director of new reactors for the Nuclear Energy Institute, said the conversation about advanced nuclear as a potential tool in the zero-carbon energy system toolbox is a fairly new one. 
"About a year ago, there were only a few utilities that were seriously interested in new nuclear," he said, but the number has since swelled significantly, even if many are not public about their interest yet. Nichol expects that interest to keep growing. 
Judi Greenwald, executive director of the Nuclear Innovation Alliance, concurs. She said the power sector's infrastructure needs to undergo radical change more quickly, though she has already seen substantial interest in advanced nuclear from utilities, especially those with experience with the technology. 
"As utilities look at what it's going to take to deeply decarbonize, they find that they have a gap," Greenwald added. "And I think a lot of utilities are interested in making sure they actually can minimize the transaction costs" of the transition. 
The Edison Electric Institute, which represents all U.S. investor-owned electric companies, is "looking at every available option" for deploying new technologies both now and in the future, according to Alex Bond, EEI's deputy general counsel for climate and clean energy. This includes nuclear, as well as renewables. 
"You want to use as much existing infrastructure as you can," he said. "If you can do things in a time-effective and in a cost-effective way, that ends up saving customers money."  
Recent research predicts that three-quarters of coal generation capacity in the United States will retire in the next 20 years, freeing up potential sites for the zero-emission power generation provided by nuclear.
While the idea of coal-to-nuclear transitions for brownfields had already been on the wind, Nichol said the announcement that TerraPower and PacifiCorp will serve as a real-world example is "meaningful" because utilities take their cues from other utilities: "'Oh, why is PacifiCorp doing coal-to-nuclear? There must be a good reason why they're doing coal-to-nuclear,'" he said. 
And other nuclear companies such as NuScale Power LLC and Oklo Inc. have each developed small modular reactors, a technology that NuScale's recent report indicates could also effectively make use of existing coal plant infrastructure. The report calls SMRs "timely solutions" for the retirement progression of coal power plants and the power supply gaps that those retirements could leave.
While Oklo has not specifically pitched its own SMR technology for use at brownfield sites, the company's co-founder and chief operating officer, Caroline Cochran, said it is on track to deploy and commercialize its plants "in the early 2020s," and its technology "proves that advanced fission can offer a timely solution to address the power supply gaps of retiring coal plants." 
The Idaho National Laboratory is expected next month to come out with a study on the technical processes and advantages of repowering a coal plant with a small modular reactor.
Local appetite for the sites
Utilizing these brownfields, however, depends largely on the buy-in of local communities, which have long borne the brunt of pollution from coal plants, while simultaneously providing them with labor. 
The question of how to proceed once the coal plants close is one that could potentially deepen fault lines between local environmental and labor movements, especially as coal shutdowns inevitably result in lost jobs.
According to the DOE, nuclear plants typically pay salaries 36 percent higher than the local average. The agency spokesperson said there is an expectation that the Natrium site will produce a net gain of higher-paying jobs in the surrounding area once the plant is operational.
"There are going to be those in the community that are going to say we need to replace" the coal plants with "quality, long-term jobs," said Michael Leon Guerrero, executive director of the Labor Network for Sustainability. "And then there are going to be those in the community that are concerned about the environmental impacts and the health impacts."
Leon Guerrero pointed out that communities -- especially Indigenous ones -- that have historically had nuclear plants and nuclear waste storage facilities thrust upon them tend to have "very legitimate concerns" about nuclear power and its safety. It all comes down, he said, to providing everyone with a seat at the table. 
That sentiment is echoed by Good Energy Collective's Lovering and NIA's Greenwald, both of whom emphasized the importance of proactive local engagement and education before anything is decided with regard to both Natrium and future coal-to-nuclear sites.
While using brownfields for advanced nuclear may seem like a win-win in that it both benefits the climate and potentially saves jobs that would otherwise be lost, Lovering said the situation is a bit more complicated and a bit more political. There are communities in places like West Virginia, she added, where "coal is just really important to their culture." 
For the time being, these community-level conversations are still years away in everywhere other than Natrium's potential sites in Wyoming. But, as multiple stakeholders have confirmed, all eyes are on the project's progression. It will serve as the coal-to-nuclear transition's first domino, tipped over by those hoping it will be a gamechanger the industry has long sought.
Correction: This story was updated to correct the spelling of Marc Nichol's name.
Lisa Martine Jenkins previously worked at Morning Consult as a senior reporter covering energy and climate change.
We want to hear from you. Reach out to this author or your Morning Consult team with any questions or comments.
Contact Us