Play-Caller Q&A: NASCAR's Herbst Touts OTT as Way to Elevate Lesser-Known Series
SVP of broadcasting says TrackPass on NBC Sports Gold will allow fans to discover 'next generation of drivers'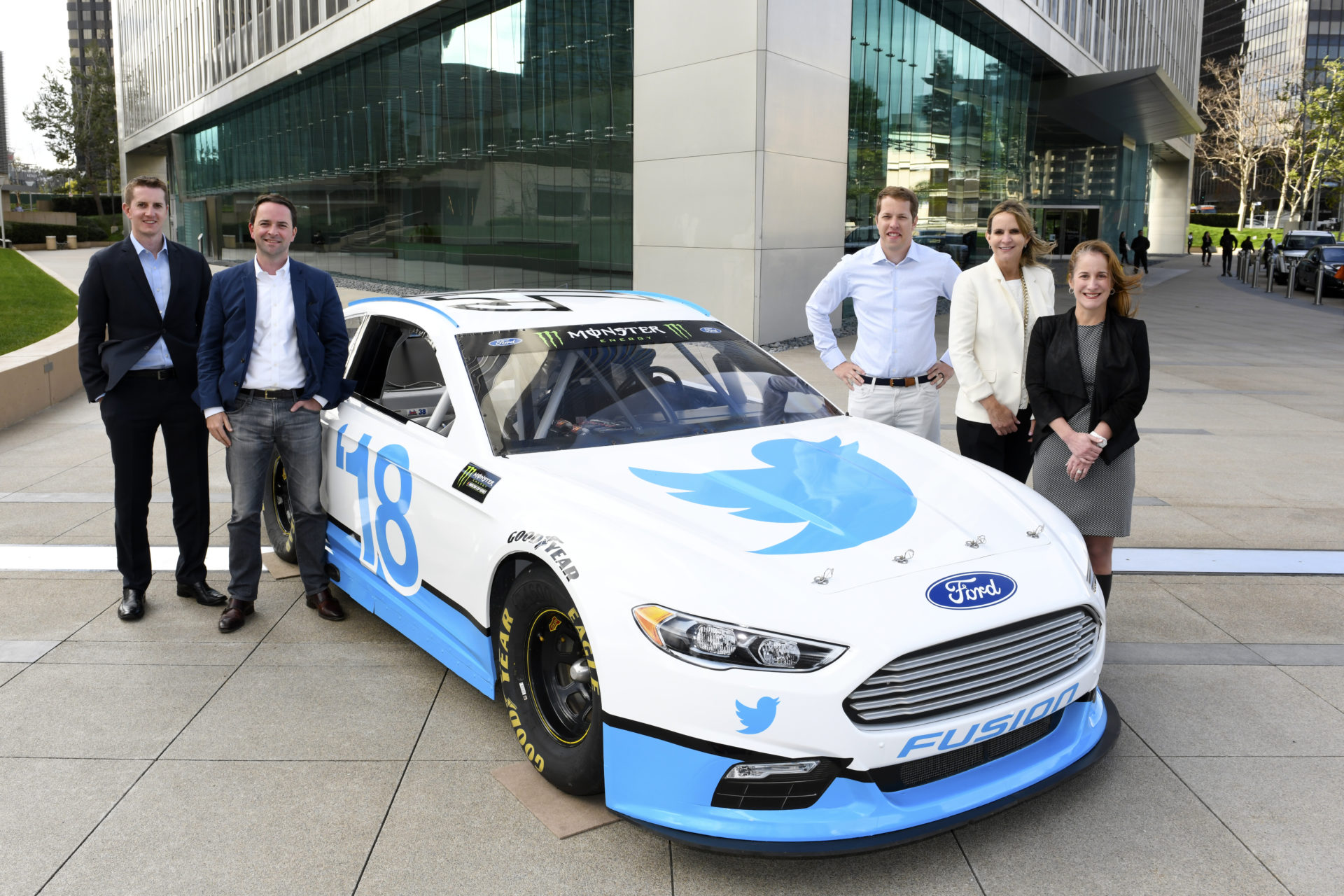 While an overhauled schedule and the debut of a next-generation car are still a year away, the 2020 NASCAR season will see the implementation of a new tiered sponsorship model, a new streaming service and a waving of the green flag on its first-ever partnership with a gaming operator. Brian Herbst, the racing body's senior vice president of broadcasting and innovation, sat down with Morning Consult to discuss what stands out ahead of his 15th season with NASCAR and what lies ahead.
What are you most excited about on the business side heading into the season?
What excites me is the level of progress we've made over the past 18 months and the ability to be decisive in making the changes needed for the sport. On the competition side, we changed the rules package for intermediate tracks in 2019 and are making changes for short tracks and road courses in 2020. In 2021, we're unveiling the next-generation car and likely shaking up a schedule that's looked mostly the same for a long time.
On the sponsorship side, we're rolling out our premier sponsorship model that is getting partners more involved with the industry. There's also our growth initiatives like esports, our progress in the betting space and OTT. NASCAR's leadership and the industry at large -- the tracks and the teams -- have rallied around the cause to make sure that we're pivoting in the right direction for the good of the industry.
Viewership leveled off last season after several years of declines. What has you optimistic about viewership growth heading into this season?
Sports and live TV viewership is generally decreasing, and we bucked that trend last year. Fan sentiment, interest in NASCAR and the overall narrative around the sport are shifting more over the last 12 to 18 months in a positive direction than any other time that I've seen it. 
Last year, we had a new competition package that improved the quality of racing and passing. Our data shows there was "better" racing at 20 of the 36 events in 2019. The races that didn't perform as well from a fan sentiment perspective were short tracks and road courses, so we'll be rolling out a new rules package specifically for short tracks and road courses that we think will improve the quality of racing in 2020. We're pretty bullish that we'll improve the quality of the competition on the track, definitely from 2018 to 2020. 
What was the impetus for the launch of the new TrackPass service with NBC, and how does it fit into NASCAR's broader media strategy?
NBC Sports Gold is a platform that's technically sound and has the OTT chops and best practices you need to make a business go. With all the direct-to-consumer experience they have -- from the Olympics to the EPL to PGA Tour Live -- they can deploy a lot of those best practices around our product. So they were a logical partner for us because they know the OTT business and also control a lot of our rights. 
With TrackPass, we're looking to elevate series and properties that historically have been under-covered. Previously, you wouldn't have the ARCA East or ARCA West available on a live basis at all. We would do a 30-minute or 60-minute cut-down show of that and air it six or seven days after the event. By that point, you already knew who the race winner was, you already knew what happened, key wrecks, etc. That model may have made sense in 2013 when we signed our deal with NBC, but it didn't make sense in 2019 when you want to elevate the stories of that next generation of drivers.
So this was an opportunity for us to get into that direct-to-consumer game, elevate those properties and future stars, and provide an additional option for a new generation of fans that may or may not subscribe to the pay-TV bundle.
Do you anticipate offering your top series races directly to consumers at some point?
There's interest from our fans, and as a property we'd like to see maximum distribution of our content. That said, NASCAR is exceptionally valuable to the cable networks, specifically FS1 and NBC Sports Network. We're an anchor property for each one of them. Whatever is in the best interest of NBC and Fox and their distribution plans, that's in our best interest as well.
We're looking as closely as anybody at the evolution of the media landscape, but at this point in time, they're exceptionally well-distributed networks, so we're not going to make our races available in a way that would disrupt that business model for Fox and NBC. 
You're in the middle of long-term media rights deals with Fox and NBC at the moment, but what's your outlook on the landscape for live sports rights and where NASCAR fits in?
Sports rights are more valuable than ever; you've seen that in the most recent rights results of some of our other peer properties. If you're a network, sports are low-risk, predictable, highly viewed programming. Having an avid fan base like us or the NFL or college football or MLB carries leverage in pay-TV negotiations. So when ESPN and Fox Sports 1 and NBCSN are looking for carriage rate increases from the MVPDs, they can point to all the different properties that you have to see live on cable, and we're certainly one of those.
As you push to make NASCAR a more prominent betting sport, do you anticipate gambling elements making their way into telecasts?
In the short term, our broadcast partners will highlight free-to-play elements, not unlike our new "NASCAR Finish Line" game with Penn National. Fox will have a "Super 6" app around NASCAR. NBC did something similar with a predictor app in the back half of last year. So we'll lean in on the free-to-play element to prime the pump for the next generation of potential gaming elements. 
We see gaming in general as a fan engagement play, not a revenue grab. We want to find a way to have our fans watch a little bit more of the TV broadcast. So, whether it's free to play or there's money on the line, we think that's another lever we can pull to have fans watch that broadcast or be engaged in the sport a little more avidly. 
How does media consumption among NASCAR fans compare to media consumption among stick-and-ball sports?
We're the third-most valuable property for both Fox and NBC, so we like our position in the sports media ecosystem. It's not just the races, but practice, qualifying sessions and ancillary coverage around NASCAR. We provide around 1,200 hours of annual content to Fox and NBC per year. It's a sport where there's a lot of consumption and Fox and NBC lean in heavily around that. If you're flat in ratings and viewership on cable when the ecosystem is declining 2 or 3 percent per year, that's a pretty strong statement you can send to the marketplace.
This interview has been edited and condensed.  
Alex Silverman previously worked at Morning Consult as a reporter covering the business of sports.
We want to hear from you. Reach out to this author or your Morning Consult team with any questions or comments.
Contact Us