Reps. Eshoo, Lofgren Introduce Bill to Create Digital Privacy Agency to Protect Users
Measure that would form a 1,600-person agency faces obstacles in House and Senate, aides say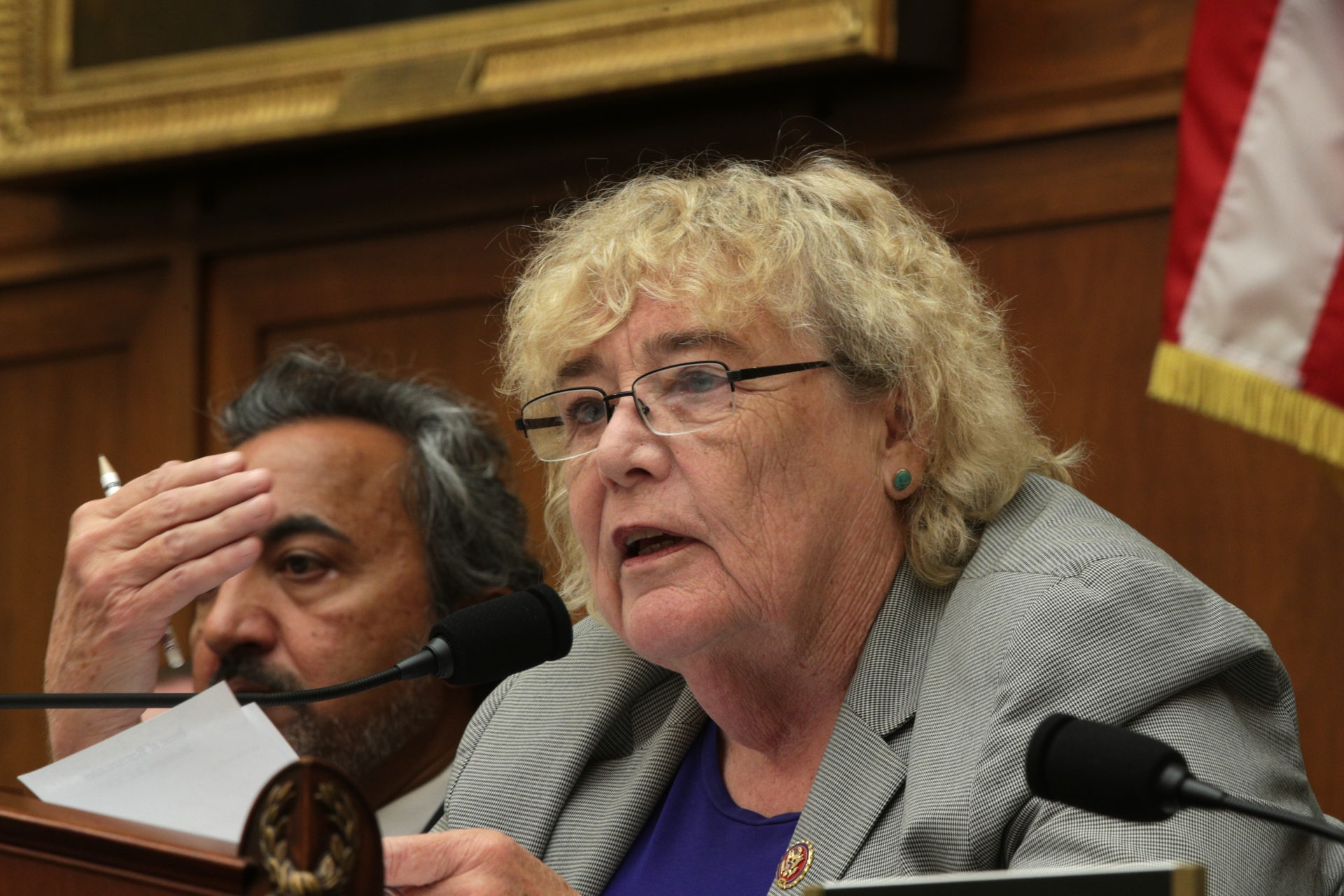 Democratic Reps. Anna Eshoo and Zoe Lofgren, who both represent parts of Silicon Valley, on Tuesday introduced one of the first comprehensive privacy bills in this congressional session, which would create a 1,600-person Digital Privacy Agency to enforce user privacy rights and company data privacy obligations. 
But the lawmakers will likely face an uphill battle to gain any traction on the bill, with leadership in the House Energy and Commerce Committee keen to prioritize their own working bills and Senate lawmakers favoring those from their own chamber, according to people familiar with the matter. 
The Online Privacy Act, one of the first comprehensive privacy bills to be introduced in the House this session, would give users the rights to access, correct, delete or transfer any personal data about them; request human reviews of decisions made by algorithms; and require opt-in user consent for machine learning and artificial intelligence algorithms. The bill would also require companies to receive explicit consent before disclosing or selling personal information and would prohibit using third-party data to re-identify individuals. 
Lofgren told reporters that the bill "is the gold standard for what a digital privacy act should be," with both lawmakers saying that they collected feedback from stakeholders such as the Electronic Privacy Information Center, Public Knowledge, academics and nonprofits while drafting the measure.
But despite the California lawmakers' close relationships with House Speaker Nancy Pelosi, an aide in the office of a Democratic member of the House Energy and Commerce Committee said Eshoo and Lofgren's bill will have a hard time gaining supporters in the House, where talks on privacy legislation are stalled and preference is being given to bills from leaders in the House Energy and Commerce Committee. 
The aide, who is familiar with the discussions, said that while the new bill is being seen as a means to drive the conversation about Energy and Commerce's own bill, the committee doesn't want other members to sign onto the new bill or see it as a baseline for the committee's own working legislation.
A spokesperson for the House Energy and Commerce Committee declined to comment, as did Lofgren's and Eshoo's offices.
Another possible sticking point in pushing the bill forward: It wouldn't pre-empt state laws, leaving intact the California Consumer Privacy Act. That could be a deal breaker for Senate Republicans, who have voiced their strong support for pre-empting the state privacy laws. 
But Lofgren told reporters that the federal legislation goes further than California's.
"If this bill is adopted as written -- and of course this is the beginning point, not the end point -- it would be the standard for the United States, and it would provide the kind of uniformity that I think everyone is looking for," Lofgren said. 
In the Senate, what started as a six-person working group to craft one piece of comprehensive privacy legislation has become more of a splintered bundle of bills that various lawmakers are working on. 
Since June, Senate Commerce Chairman Roger Wicker (R-Miss.) and ranking member Maria Cantwell (D-Wash.) have been working together on their own bill, breaking away from the working group, as Axios reported. Sens. Jerry Moran (R-Kan.) and Richard Blumenthal (D-Conn.) are also working on their own privacy bill, which an aide in the office of a Republican member of the Senate Commerce Committee said doesn't have a clear timeline. 
And last week, a group of lawmakers led by Sen. John Thune (R-S.D.) introduced S. 2763, which would require online search engines and platforms to disclose when their services rely on algorithms to craft a user's experience and also provide the option for users to experience the service in a way that doesn't rely on user-specific profile data.
The Senate aide also said that the Commerce Committee would definitely prioritize bills from its own members, rather than from the House side, especially as several senators who have been working on draft measures for more than a year prepare to introduce their own privacy legislation. 
Sam Sabin previously worked at Morning Consult as a reporter covering tech.
We want to hear from you. Reach out to this author or your Morning Consult team with any questions or comments.
Contact Us