Millennial Voters Are Most Likely to Back Total Federal Student Loan Forgiveness for All Americans
Nearly half of baby boomers and half of Republicans say the U.S. government shouldn't forgive student loan debt at all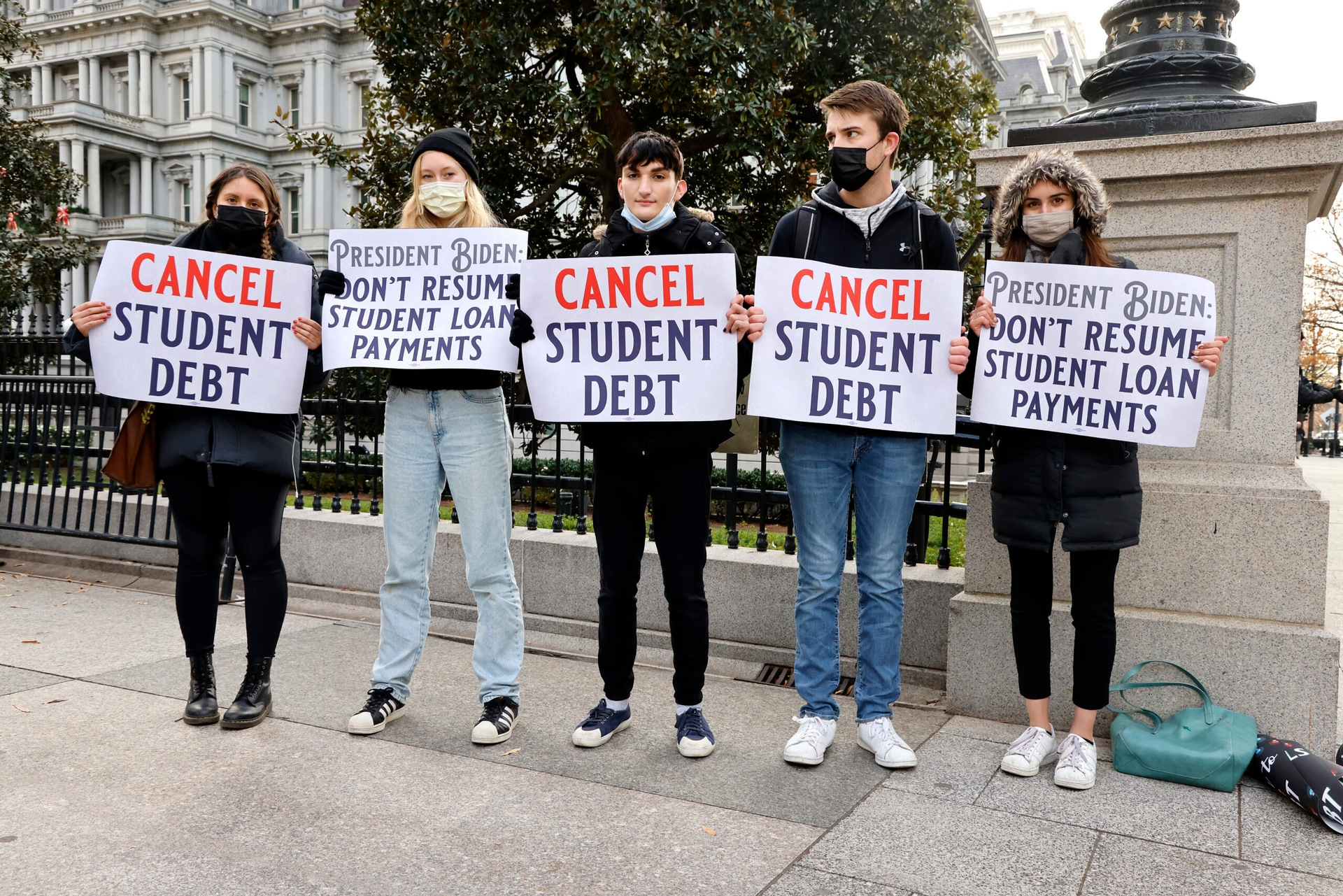 After a nearly two-year break from paying student loans, borrowers could be required to resume payments on Feb. 1, when President Joe Biden was planning to lift the pause. 
But student loan borrowers could get an early holiday surprise. Politico reported Tuesday that the Biden administration could extend the relief.  
Among registered voters, a new Morning Consult/Politico poll shows dramatic generational and partisan splits over whether the federal government should enact some sort of student loan relief. 
What the numbers say
Generationally, millennials are the most likely cohort to believe that student loans should be forgiven entirely among all Americans (34 percent). 
Gen Z adults – many of whom haven't had to make a student loan payment due to COVID-19 forbearance – are the group most likely to be undecided: More than a quarter of the generation said they don't know or have no opinion on student loan forgiveness. 
Baby boomers were by far the generation most opposed to student loan forgiveness: 45 percent said no debt should be forgiven at all.
Partisan differences broke down predictably: 85 percent of Democrats support some kind of student loan forgiveness, while among Republicans, nearly half said no student loan debt should be forgiven. 
The survey was conducted Dec. 18-20, 2021, among 1,998 registered voters, with a margin of error of 2 percentage points.
Claire Williams previously worked at Morning Consult as a reporter covering finances.
We want to hear from you. Reach out to this author or your Morning Consult team with any questions or comments.
Contact Us