Fewer Than 1 in 5 Super Bowl LV Viewers Said They Attended a Watch Party
30% of millennials, however, said they watched with a group of people from outside their households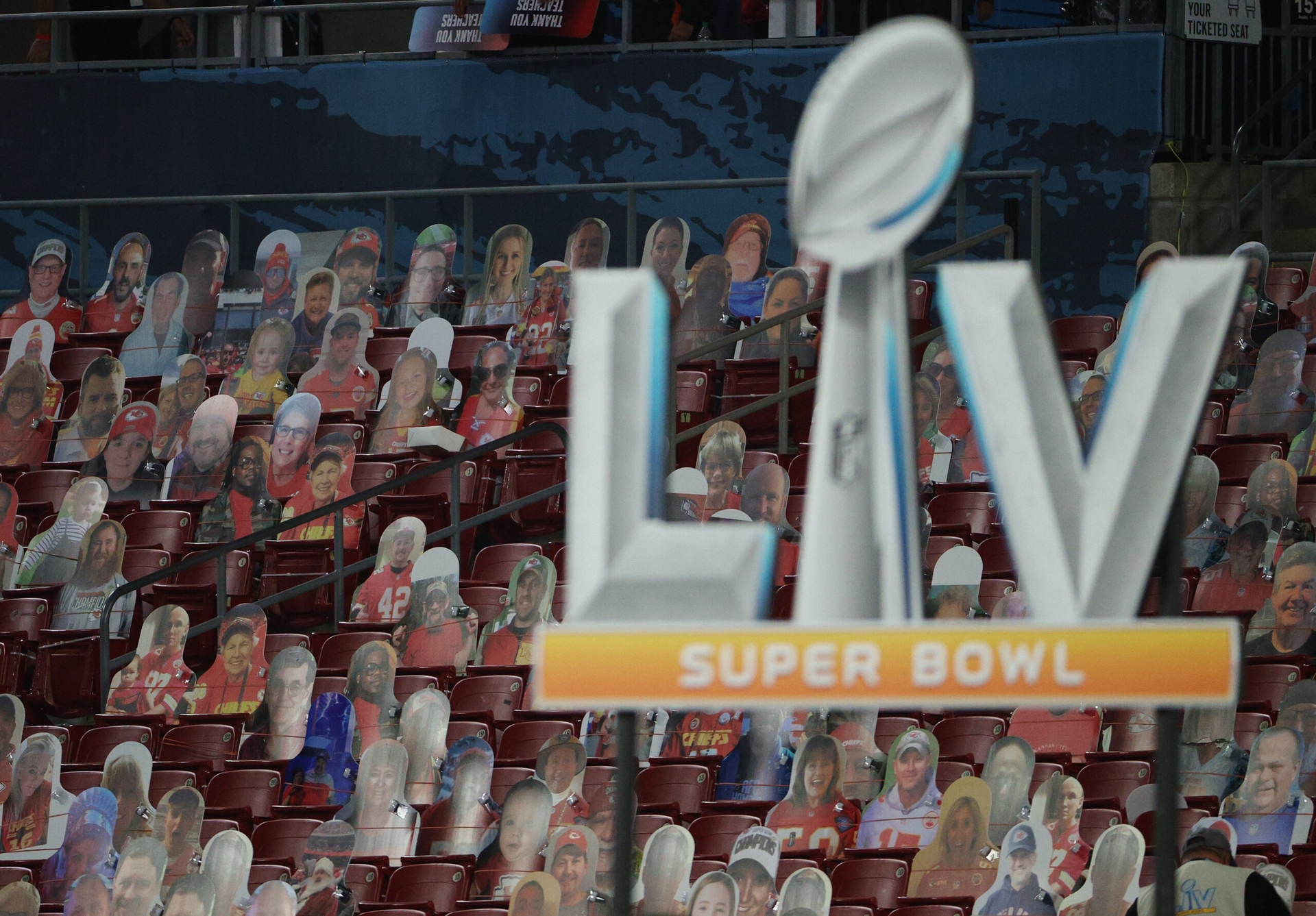 Key Takeaways
19% of the public who watched Sunday's game gathered with people they don't live with.

28% of viewers from urban areas said they did the same, compared with 15% of viewers who live in the suburbs.
Super Bowl parties were few and far between this year, with fewer than 1 in 5 viewers saying they gathered with a group of people they do not live with to watch the game, according to new polling from Morning Consult.
Nineteen percent of U.S. adults who watched Sunday's Super Bowl said that they did so with a group that included people they don't live with in the same household, according to the Feb. 8 survey, which carries a margin of error of 3 percentage points and was conducted among 1,512 self-reported Super Bowl LV viewers.
That figure is slightly lower than anticipated, according to Morning Consult trend data: A Jan. 25-26 Morning Consult survey found that 28 percent of those who said they were likely to watch the Big Game indicated they planned to do so at a party. Another 36 percent of likely watchers said that, in a typical year, they do so with people they don't live with.
As Super Bowl LV neared, Dr. Anthony Fauci urged Americans to "just lay low and cool it" in regards to Super Bowl parties, which he reportedly said could turn into "'mini super spreader events" as the United States continues to fight the spread of COVID-19.
The youngest generations were most likely to discount this advice. Party attendance was significantly higher among adult Generation Z (34 percent) and millennial (30 percent) viewers  compared to older generations.
Viewers who live in urban areas (28 percent) were also slightly more willing to gather for the game than suburban dwellers (15 percent) and general viewers.
Alyssa Meyers previously worked at Morning Consult as a reporter covering brands and marketing.
We want to hear from you. Reach out to this author or your Morning Consult team with any questions or comments.
Contact Us