Tom Brady, Loved and Loathed, Gives Sports Media the News Cycle It Needs
Amid dearth of sports content, the NFL's most-recognized name is on the move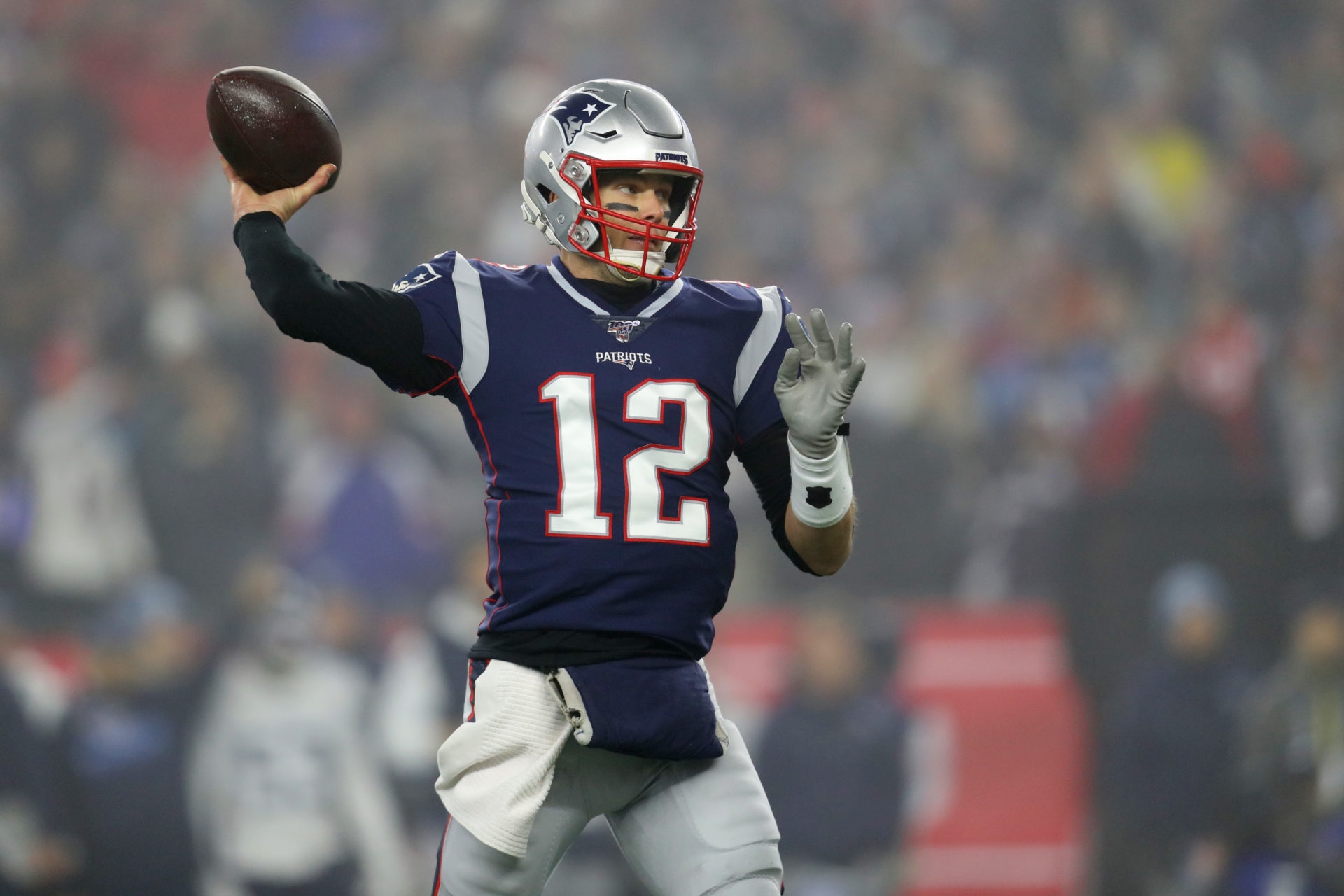 After having their programming schedules torn to shreds by the coronavirus, cable media outlets caught a break Tuesday morning when Tom Brady announced he was leaving the New England Patriots. The start of NFL free agency is always newsworthy, but having the most recognizable name in the sport on the move is a mega-story worthy of the attention of the American public.
Brady is the most well-known figure in the country's most popular sport, according to polling conducted by Morning Consult in February, with 91 percent of U.S. adults saying they have heard of the six-time Super Bowl champion. Among self-identified sports fans, Brady is even more famous at 96 percent recognition.
Now-retired New York Giants quarterback Eli Manning is the next most-recognizable player to take the field last season with 84 percent awareness among all adults and 92 percent among sports fans. New Orleans Saints quarterback Drew Brees, who reportedly reached a deal to return to the team, is No. 3 with 69 percent recognition among all adults and 79 percent among sports fans.
For context, there were 11 skill position players -- quarterbacks, running backs and wide receivers -- in the league last season that at least half of all adults recognize by name. 
In addition to being well-known, Brady elicits strong feelings from the American public of both the positive and negative varieties. Among U.S. adults, Brady is the third most-liked player, but also the most-disliked player. Fifty-three percent of U.S. adults have a favorable view of Brady, a measure in which he only trails Brees and Manning.
Another 24 percent of the public, however, has an unfavorable view of Brady, a figure 7 percentage points higher than Cleveland Browns wide receiver Odell Beckham Jr. 
Among all adults who have heard of Brady, 82 percent have some sort of opinion about him, either positive or negative. That ties Brees for the highest mark among skill players in the league last season.
Several other fairly well-known skill players are set to hit free agency Wednesday, including 49ers wide receiver Emmanuel Sanders (39 percent recognition overall; 52 percent among sports fans), Buccaneers quarterback Jameis Winston (35 percent recognition overall; 45 percent among sports fans) and Chargers running back Melvin Gordon (29 percent recognition overall; 37 percent among sports fans).
The poll was conducted Feb. 4-5 among 2,197 U.S. adults. Not every respondent was asked about each player listed in the survey, and responses among the poll's broader sample and those who identified as sports fans carried respective 4- and 5-point margins of error.
Alex Silverman previously worked at Morning Consult as a reporter covering the business of sports.
We want to hear from you. Reach out to this author or your Morning Consult team with any questions or comments.
Contact Us