Trump's Biden-Ukraine Narrative Isn't Moving Democratic Voters
Most say Hunter Biden's role with Ukrainian company won't affect their vote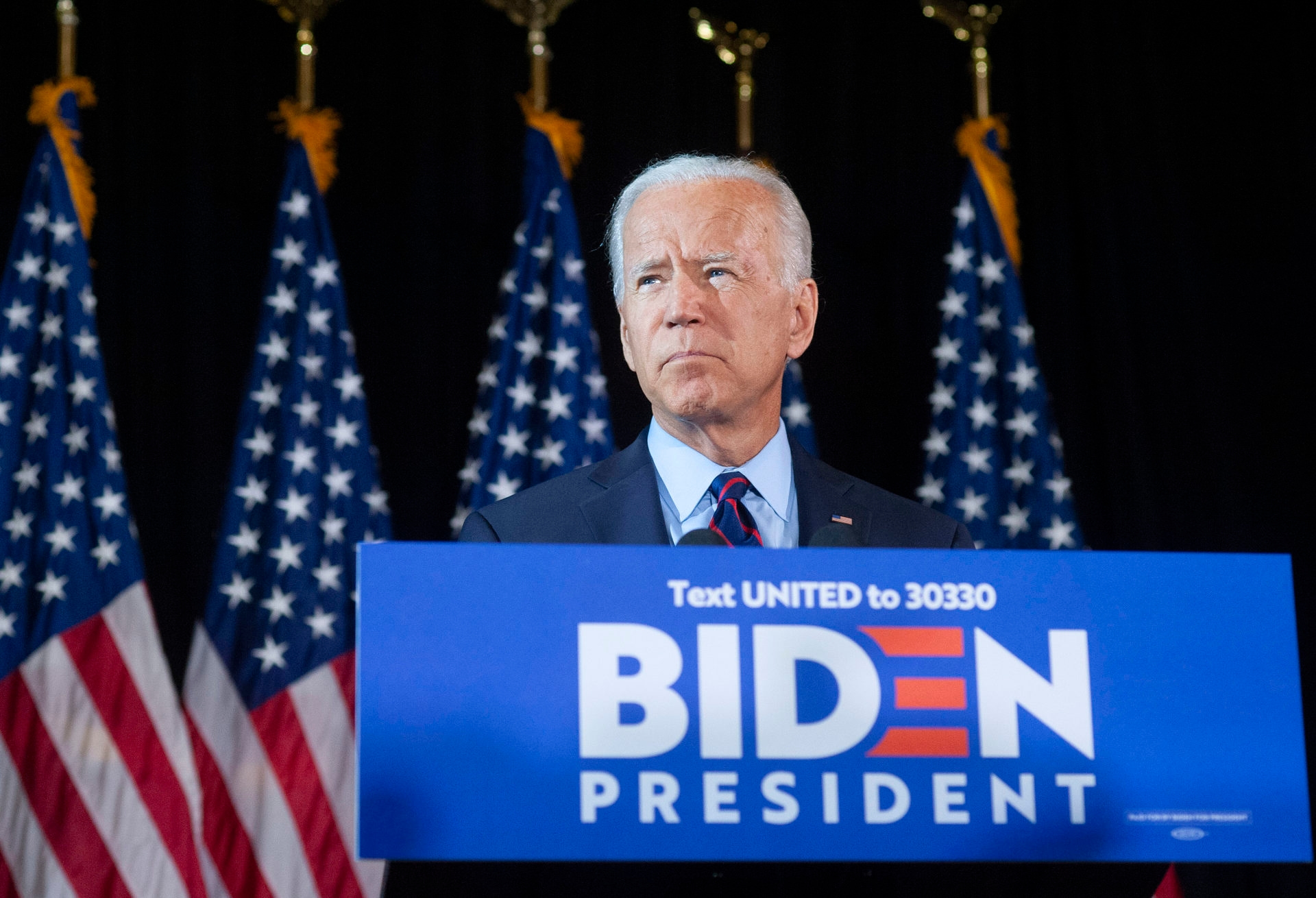 Key Takeaways
55% of Democratic voters said Hunter Biden's ties to Burisma Holdings would have no impact on their vote in 2020.

32% of Democratic primary voters back the former vice president as their first-choice candidate, unchanged since mid-September.

41% of Democratic voters said Biden has the best chance to beat Trump, unchanged since a poll conducted after the Houston debate.
President Donald Trump's allegations of impropriety against Joe Biden over his son's business ties in Ukraine aren't moving the needle with Democratic voters, at least not yet.
A new Morning Consult/Politico poll, conducted Sept. 27-30 among 2,488 registered voters, found 55 percent of Democrats said Hunter Biden's former role as a board member at Burisma Holdings, a Ukrainian natural gas company, would have no impact on their plans for 2020. And while 15 percent said the work by Biden's son would make them less likely to vote for the former vice president, 13 percent said it made them more likely to do so. 
The younger Biden's connection to the company returned to the spotlight last week with the release of an intelligence community whistleblower's report that accused Trump of pressuring Ukraine President Volodymyr Zelensky to reopen a probe into the Bidens, triggering an impeachment inquiry by House Democrats. 
The president's re-election campaign, along with the Republican National Committee, launched a $10 million advertising buy on Sept. 27 featuring a video accusing Joe Biden of promising Ukraine money if Viktor Shokin -- the Ukranian prosecutor investigating Burisma at the time -- was fired. (While experts agree that Hunter Biden's association with Burisma created a conflict of interest for his father, a PolitiFact investigation "found no evidence to support the idea" that Joe Biden called for Shotkin's firing in order to benefit his son.)
In remarks last week, Biden, whose campaign has criticized Shokin as "corrupt," called Trump's charges "baseless and untrue, and without merit." 
The controversy and Trump's public attacks on Biden have not hurt the former vice president with Democratic primary voters. Thirty-two percent of registered voters who indicated they may vote in the Democratic primary or caucus in their state deemed Biden their first choice for the third week in a row in the Sept. 23-29 poll. The share of voters who have favorable views of him (73 percent) and unfavorable views (19 percent) also remained virtually unchanged. 
What's more, 41 percent of Democratic voters in the Sept. 27-30 poll said they believe that Biden has the best chance among the Democratic candidates to beat Trump, unchanged since a Sept. 13-15 poll following the third Democratic debate in Houston. Both polls have a margin of error of plus or minus 2 percentage points.
Morning Consult/Politico polling shows that the Ukraine story's impact on Biden's standing with Democratic voters pales in comparison to other aspects of his record, such as his 2002 vote in favor of invading Iraq, his opposition to federal involvement in desegregation busing in the 1970s and his handling of Anita Hill's accusations of sexual harassment against Justice Clarence Thomas during the 1991 Supreme Court confirmation hearings. The story about Hunter Biden ranks near the bottom in terms of negative impact for the Democratic front-runner, just above his support for trade deals such as the North American Free Trade Agreement and the Trans-Pacific Partnership. 
In the latest survey, roughly a quarter of voters said they'd heard "a lot" about Biden's son working with the Ukranian company and the former vice president's push for Ukraine to fire the prosecutor. Republican voters were between 8 and 10 points more likely to hear about the two issues than the overall population, reflecting a concerted messaging effort by Republican leaders and conservative news outlets.
Voters do not currently have strong views on Hunter Biden's work, although they are more likely to be negative than positive. Asked whether his role with the company was appropriate, 44 percent said they did not know, compared to 36 percent who said it was inappropriate and 20 percent who said it was appropriate. Forty-nine percent of Democrats said they did not know, while a third said it was appropriate. Among Republicans, 58 percent said it was inappropriate, and 32 percent said they did not know.
When it came to their 2020 vote, 45 percent of voters overall said Hunter Biden's work with the Ukranian company would not affect their vote, while another 20 percent had no opinion. Twenty-eight percent said it would make them less likely to back Biden, compared with 8 percent who said they'd be more likely to do so.
Eli Yokley is Morning Consult's U.S. politics analyst. Eli joined Morning Consult in 2016 from Roll Call, where he reported on House and Senate campaigns after five years of covering state-level politics in the Show Me State while studying at the University of Missouri in Columbia, including contributions to The New York Times, Politico and The Daily Beast. Follow him on Twitter @eyokley. Interested in connecting with Eli to discuss his analysis or for a media engagement or speaking opportunity? Email [email protected].
We want to hear from you. Reach out to this author or your Morning Consult team with any questions or comments.
Contact Us