Americans Prefer Negotiations to Resolve Ukraine Crisis
Biden's multilateral diplomatic push has significant support across the political spectrum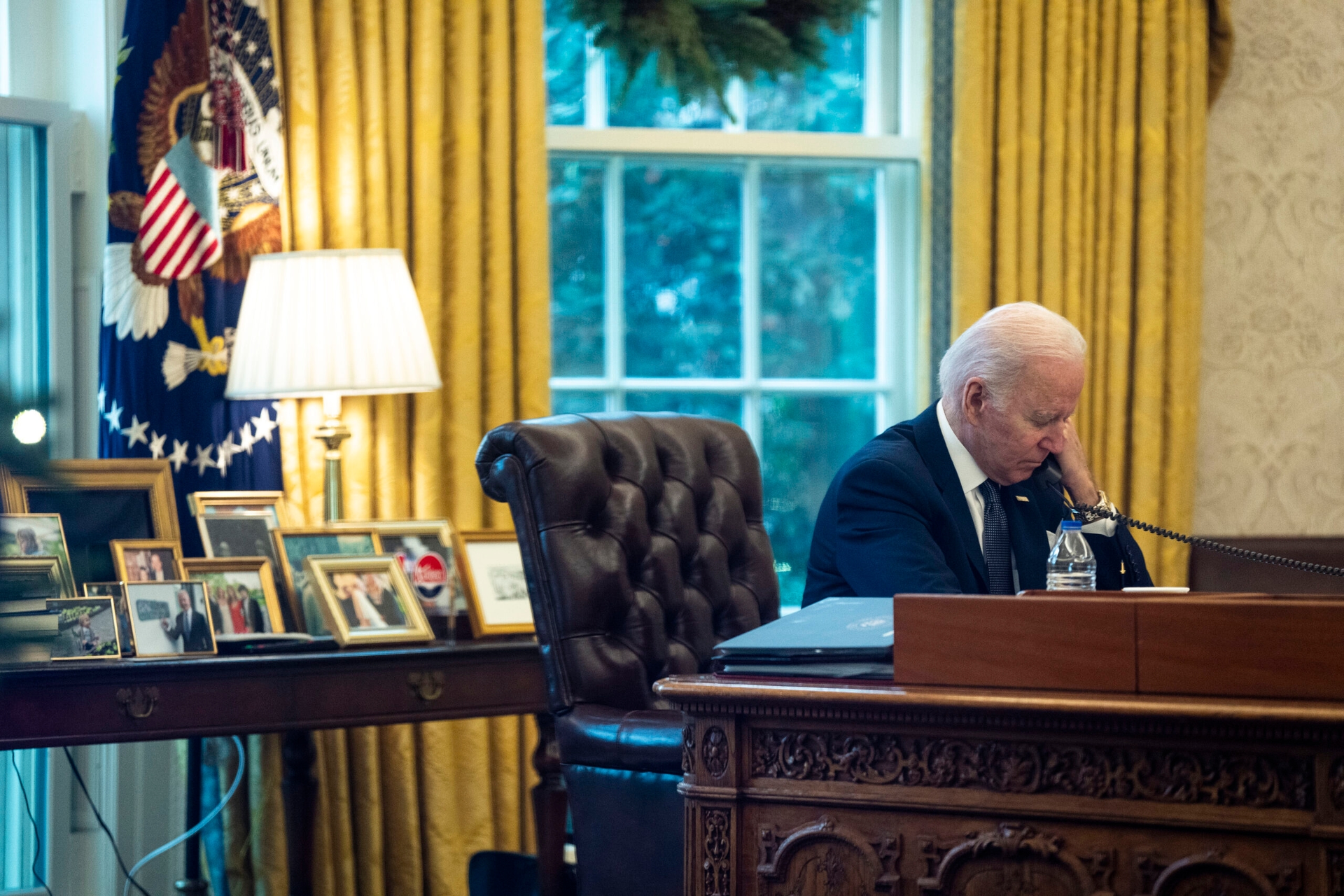 A plurality of U.S. adults say they would like to see the United States attempt to end the crisis in Ukraine by negotiating with Russia, according to a new Morning Consult poll. The results come as President Joe Biden is wrapping up a week of high-stakes diplomatic meetings with his Russian and Ukrainian counterparts, as well as European allies.
On the numbers
At 34 percent, Americans were most likely to say they want to see the Biden administration pursue diplomatic negotiations with Russia to resolve the crisis over Ukraine.
Americans also think negotiations are the most promising approach, with 34 percent again saying the pursuit of negotiations with Moscow would "probably" or "definitely" reduce the likelihood of a Russian invasion of Ukraine. By comparison, 26 percent and 30 percent of U.S. adults said ramped-up sanctions or the offering of direct military support to Ukraine would likely reduce tensions, respectively.
Negotiations are the preferred course of action for Americans regardless of partisanship, with 37 percent of Democrats, 34 percent of independents and 28 percent of Republicans backing that option over sanctions or direct military aid.
The context
Americans' preference for diplomatic efforts aligns with Biden's approach thus far, and with his larger ambition to leverage coalitions to resolve problems on the international stage. It's worth noting that a large share of the U.S. public (27 percent) said they were either unsure or had no opinion about which option on the table would prove most effective in reducing tensions between Ukraine and Russia.
What else you need to know
The situation on Ukraine's eastern border isn't resonating deeply in America, with only 17 percent reporting hearing "a lot" about Russia's deployment of military forces for a potential invasion.
Despite this, 65 percent of Americans say they're concerned about developments along the Ukraine-Russia border, with a slightly larger share of Democrats (73 percent) expressing alarm than Republicans (62 percent).
The survey was conducted Dec. 7-9, 2021, among 2,200 U.S. adults, with a margin of error of plus or minus 2 percentage points.
Matthew Kendrick previously worked at Morning Consult as a data reporter covering geopolitics and foreign affairs.
We want to hear from you. Reach out to this author or your Morning Consult team with any questions or comments.
Contact Us