Democratic Women Increasingly Say Abortion Is Among Their Top Issues in Wake of Texas Law
Since last week, share of female Democrats who prioritize issues predominantly affecting women has nearly doubled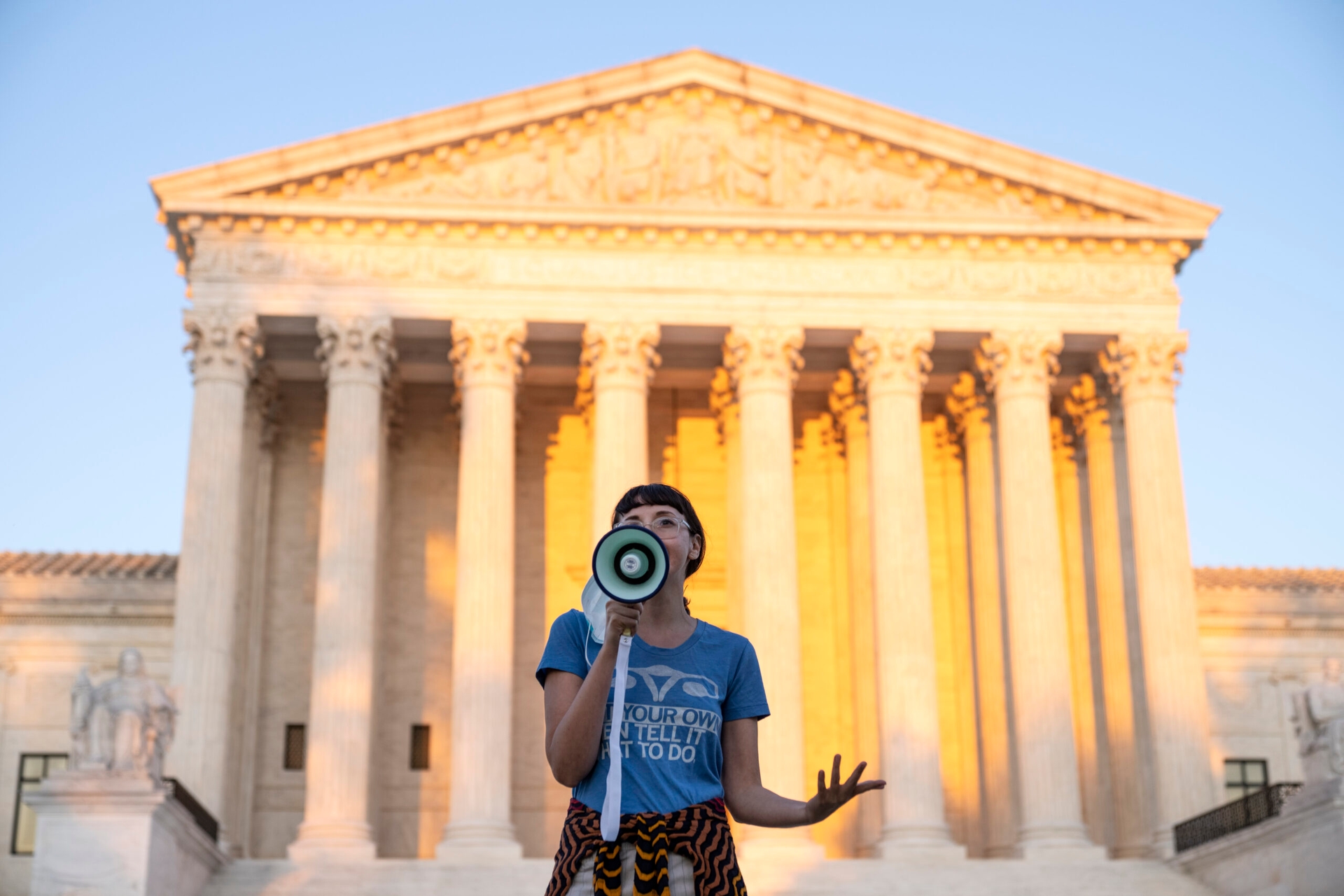 Key Takeaways
14% of Democratic women say issues such as abortion, contraception and equal pay, are their top voting concerns, up 6 points since the Supreme Court allowed the law to take effect.

52% of Americans say they have at least some trust in the Supreme Court, down 5 points from before last week's decision.
The enactment of a new Texas law that bans abortions around six weeks into a pregnancy appears to have prompted a backlash among Democratic women, who increasingly say it's their top electoral issue.
According to Morning Consult Political Intelligence tracking conducted Sept. 4-6, 10 percent of Democratic voters – including 14 percent of women in the party – said issues such as abortion, contraception and equal pay are top of mind when voting for federal office. Both figures are roughly twice the size they were in polling conducted Aug. 28-30, just before the Texas law that bans abortions performed after fetal cardiac activity can be detected went into effect Sept. 1. Each sample had margins of error of 1 and 2 percentage points for responses among Democrats and Democratic women, respectively.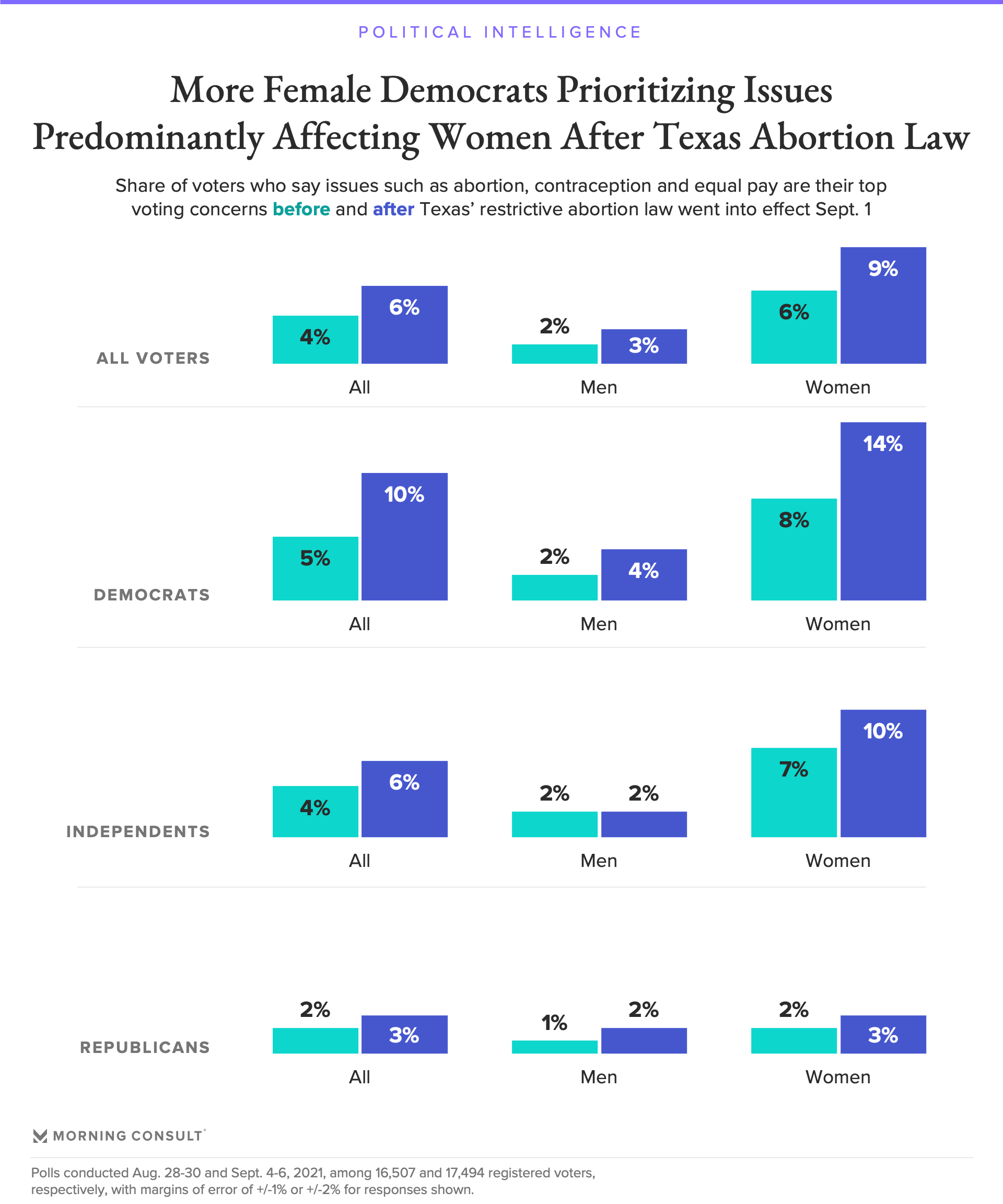 Though female Democrats are increasingly prioritizing abortion as a voting issue, they are still more likely to to rank the economy (25 percent) and health care (18 percent) at the top of their minds. 
The increases over a week about issues that predominantly affect women were similar to those Morning Consult/Politico polling captured in May 2019 after Georgia Gov. Brian Kemp (R) signed the state's so-called "heartbeat bill." That law – which was blocked by a federal judge and faces a court hearing later this month – was met with outrage from abortion rights advocates that spread throughout the country in subsequent weeks as other Republican states followed suit with similar restrictive measures.
Where other states have failed, however, Texas succeeded by writing a law that allows it to circumvent judicial recourse for the time being due to its civil enforcement mechanism, effectively overturning precedent set by the Supreme Court's 1973 decision in Roe v. Wade.
High-profile abortion rights supporters have raised concerns that the Supreme Court's 6-3 conservative majority might be willing to chip away at Roe v. Wade – fears that were only heightened by the court's 5-4 ruling last week to deny an emergency appeal to block the Texas law. 
The ruling, which was far from definitive on the law's constitutionality, appears to have had a minor impact on Americans' perceptions about the Supreme Court.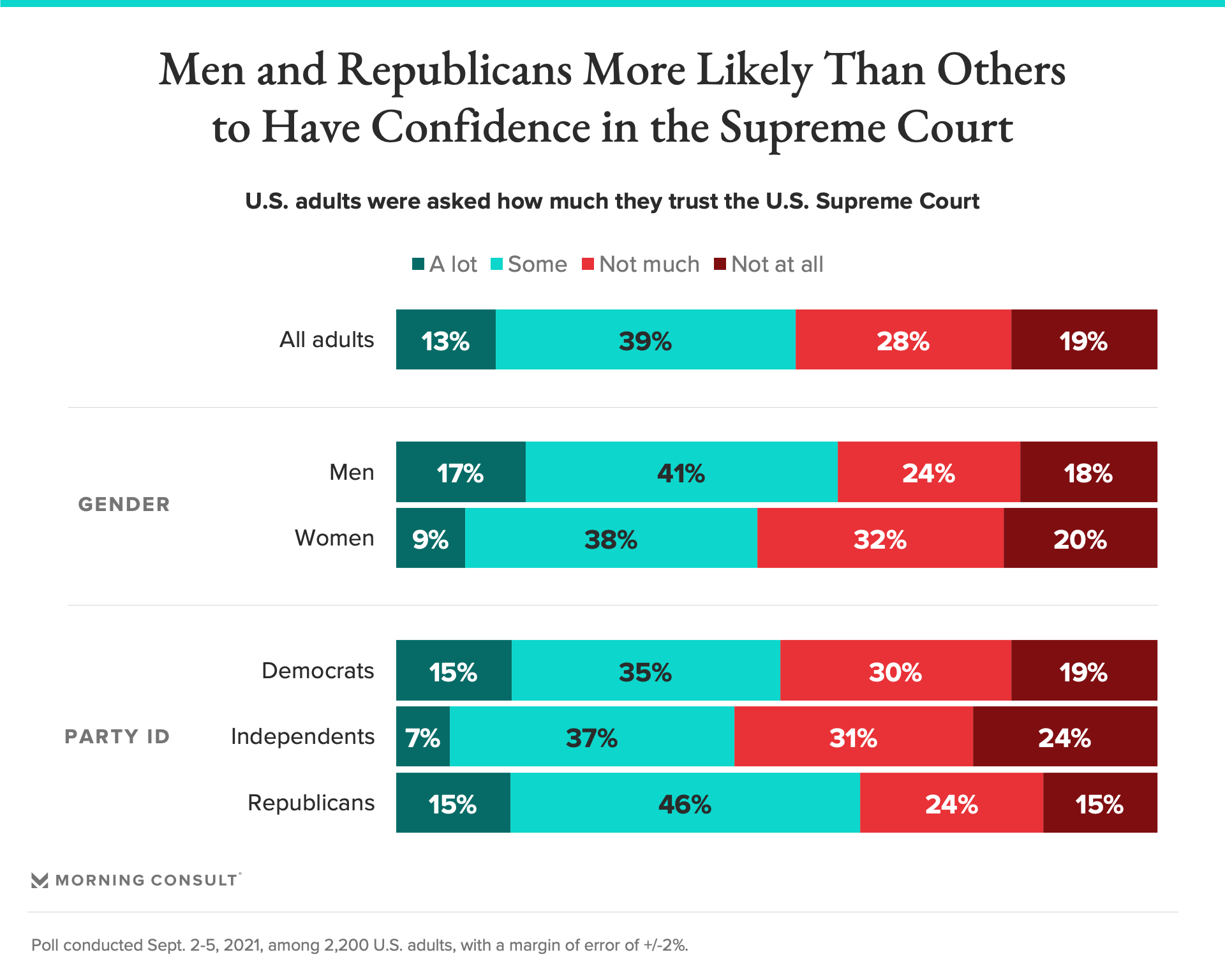 A Morning Consult poll conducted Sept. 2-5 among more than 2,000 U.S. adults, which had a 2-point margin of error, found that 52 percent have at least some trust in the Supreme Court, down 5 points since a poll conducted the previous week. That includes just 13 percent who say they have "a lot" of trust, similar to the share who say the same about religious leaders and the U.S. electoral system. 
Most Republicans (61 percent) and men (58 percent) said they had at least some confidence in the high court, compared with just 50 percent of Democrats and 47 percent of women. 
Eli Yokley is Morning Consult's U.S. politics analyst. Prior to his current role, Eli was Morning Consult's senior reporter covering U.S. politics. Eli joined Morning Consult in 2016 from Roll Call, where he reported on House and Senate campaigns after five years of covering state-level politics in the Show Me State while studying at the University of Missouri in Columbia, including contributions to The New York Times, Politico and The Daily Beast. Follow him on Twitter @eyokley. Interested in connecting with Eli to discuss his analysis or for a media engagement or speaking opportunity? Email [email protected].
We want to hear from you. Reach out to this author or your Morning Consult team with any questions or comments.
Contact Us