The NFL's 'Sunday Ticket' Deal, Future of Live Sports Rights, Explained by YouTube's Jon Cruz
Cruz spoke with Morning Consult about the significance of the "NFL Sunday Ticket," the popularity of vertical video on the platform, the future of live sports rights and more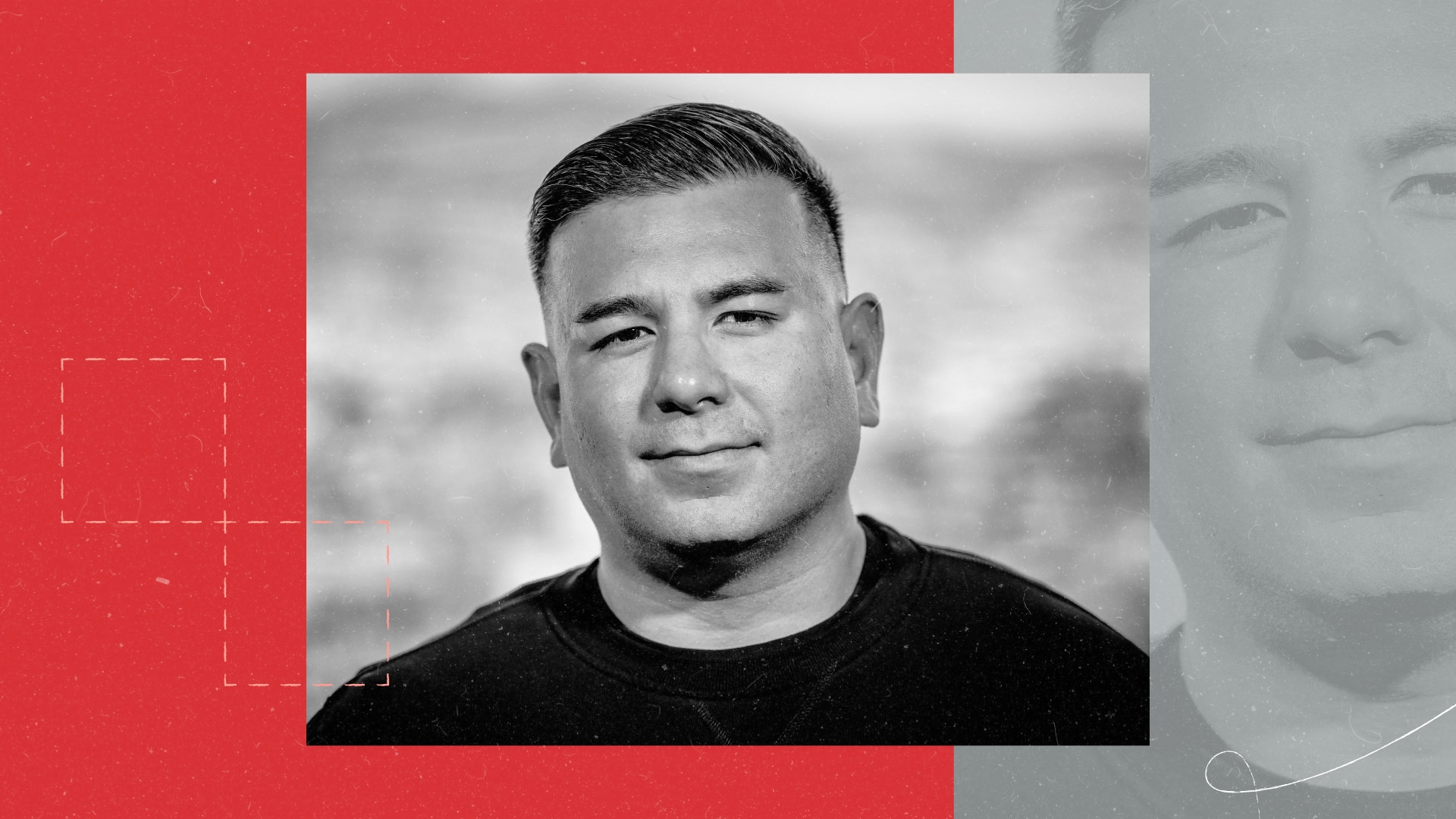 For our latest sports news and analysis, sign up for our daily briefing.
In recent years, Google's YouTube has tested the waters for live sports rights among the major U.S. men's sports leagues. 
In 2018, YouTube TV became the exclusive livestreaming local destination for Major League Soccer's LAFC and the Seattle Sounders. The technology behemoth and MLB signed a 13-game pact a year later, allowing the digital platform to exclusively air regular-season games in the United States, Canada and Puerto Rico. 
YouTube's biggest test yet, though, is still to come: Its deal for the NFL's "Sunday Ticket" package, reportedly worth $14 billion over seven years, starts with the upcoming season in September. The package is available as an add-on for YouTube TV subscribers or as a standalone option for fans without a pay-TV subscription, with current prices offered between $299 and $439 based on the bundle.
"As it relates to live, our focus lies in two areas right now: Successful execution of 'Sunday Ticket' and ensuring we're delivering an experience that fans can really engage with that isn't necessarily disruptive, and also that we get the requisite number of subscribers," said Jon Cruz, YouTube's global head of sports partnerships, in a recent interview. "That is really where our focus is. YouTube TV sports viewership, sports viewing on that platform, is a top priority."
Cruz spoke with Morning Consult about the significance of "Sunday Ticket," the popularity of vertical video on the platform, the future of live sports rights and more. This interview has been lightly edited for clarity. 
Why is YouTube the best platform to host "Sunday Ticket"?
We're worked with the NFL since 2015. They have a very successful family of channels where they're driving meaningful consumption across highlights, original programming and a bunch of different video formats that both the league and the different clubs execute with us. The fan base was there and the users were there. At Google, we always start with the user. That is consideration No. 1.
As you look at some of YouTube's broader focus, connected-TV viewing is really important to us. We've had success and gotten traction with YouTube TV. We recently launched YouTube Primetime Channels. You can see the product for a subscription service like "Sunday Ticket," which can serve as an anchor tenant on YouTube TV and Primetime Channels. You pair that with the very large and expansive NFL fan base that's already on platform — we thought there could be an interesting marriage. 
How does the popularity of the NFL and American football compare with other sports on YouTube?
The NFL is head and shoulders the largest presence within that sport. From a size standpoint, especially on a league-for-league basis, the NFL is one of the largest partners we have on platform. 
This is something I'm proud of. I think some would find it odd to see NFL teams being amongst the most popular from a digital standpoint in April when they're not in season. That's because the clubs have done a really good job building interest and programming around the draft and their offseason process.
The Indianapolis Colts have a show called "With The Next Pick" that takes you through the process from combine to draft. The Houston Texans take you behind the scenes as they bring DeMeco Ryans into their facility and introduce their new coach. If you're a fan on YouTube, the on-field clips and highlights are bread and butter and why you come every day but this incremental texture really rounds out your experience.
A recent Morning Consult survey found that sports fans who also identify as weekly YouTube users prefer game day highlights and player highlights more than other pieces of content. How does YouTube think about sports highlights?
The goal for us as we think about fan engagement, both from a YouTube perspective and from a rightsholder perspective, is we want to make sure that as a fan — whether I'm a fan of La Liga, the UFC or the NFL — I can come to YouTube and see action from last night or see action from five years ago.
We spent a lot of time working with our partners, not only to ensure that they have highlights available — because there are a number of places where a fan can get highlights for his or her respective favorite sport — but we wanted to make sure the highlights were formatted in such a way that made sense for our platform. 
An example of that is our longform highlights. You'll routinely see nine-plus minute NBA game recaps, 10-plus minute NFL game recaps shortly after the final whistle. That was done intentionally because we saw that fans, especially younger fans who are heavy YouTube users, are more than open to getting the full context of the game. They want to watch these clips on their connected TV. We're working with our partners to craft formats that really hit that fan and user need.
Are sports stakeholders receptive to the vertical video format YouTube Shorts?
Definitely. Most of our league partners around the world are relatively well-versed in their primary VOD strategy and how to execute there. As we look at Shorts, we think about it in a couple of ways: How do you access a new audience that maybe only wants to consume via vertical video? What sorts of content formats will work for that audience? That's part one. And then part two, how do you use Shorts to extract interesting snippets from a longer-form video? 
The podcast ecosystem does a great job of this. They have their longform podcast on YouTube and they have snippets of the most interesting or meaningful sound bites and those two assets can feed into each other and introduce content to audiences who maybe wouldn't have discovered something longer form without that vertical video format. 
What's the importance of YouTube for sports teams and leagues? 
I can't necessarily speculate as to how each individual club prioritizes their time or frankly, prioritizes their resources. There are vastly different levels of resourcing across pro teams. They're not 1 to 1 to 1 across the board. 
Each of the broader leagues have strong presences on platform so the teams can benefit from that broader canopy. What you're seeing is there are some teams who are finding their footing with different content formats that work on YouTube and there are others who have either not leaned in as much or not necessarily found that traction. All of our work with partners is a work in progress. 
We see our role as being twofold. We want to provide you with a tool set, both from a content format standpoint and a reach standpoint, and then we also want to provide a tool set for monetization. Depending on the team and how they think about their goals or what it is they want to accomplish on YouTube, we come up with the right strategy to help them achieve those goals. 
I think different teams think differently about formats and where their priorities are, and instead of trying to force a template upon them, most of our conversations revolve around where their priorities are and how we can help guide to ensure that the time they can spend on YouTube is providing the highest level of return via for a sponsor or a new content format that they're looking to launch.
How do you measure success for the "Sunday Ticket" deal?
In the near-term, acquiring subscribers for the product is key, but as you zoom out, I look at this opportunity as a way to deepen our relationship with the NFL and really expand that fan base, both domestically and abroad. And also continue to help them diversify the audience that they have. Yes, subscribers are key but we want to ensure that we're supporting a partner holistically and that if you are an NFL fan, regardless of your geolocation or socioeconomic standing, there are pieces of content on YouTube that allow you to engage and deepen your fandom with the Dallas Cowboys, Odell Beckham or whoever it is that drew your eye to want to engage with NFL content in the first place.
Is YouTube emphasizing getting involved in any particular sports? 
The stick-and-ball sports are going to drive the most eyeballs, advertising dollars and subscription dollars. That is a complicated distribution and content ecosystem, so supporting them and ensuring that they can engage on platform is key. From a YouTube TV standpoint or subscriber standpoint, that's where the interest is. Advertisers are also very interested in aligning with these sports leagues and brands.
We're interested in supporting sports of all types that have passionate audiences. The World Championship of Brazilian jiu-jitsu is in Long Beach. There's a subscription content provider, FloSports, that is live streaming that event. They do a really good job of providing behind-the-scenes content, access to the athletes and the storylines that will ultimately manifest themselves on the mats.
The partners that do best are those that are able to blend on-field action with creative storytelling around their athletes and personalities. That execution is definitely not limited to the large stick-and-ball properties.
What does the continued decline in pay-TV and cable subscribers mean for YouTube in examining live sports rights? 
We are very much invested in the pay-TV bundle. YouTube TV continues to grow, continues to gain traction, so we're very invested in delivering experiences that delight and providing our media company partners with access to the subscribers that we've been able to earn over the years. 
As models change, this is why I think our investment in Primetime Channels, in particular, was strategic — we want to make sure that, as these dynamics change and user expectations and desires change, we have both ad-supported models and subscription-supported models that can support various live rights should they come to YouTube or should we more actively pursue them.
Mark J. Burns is a sports analyst on the Industry Intelligence team, where he conducts research, authors analyst notes and advises leaders in the sports industry on how to apply insights to make better business decisions. Before joining Morning Consult, he served as a beat reporter at Sports Business Journal, covering the business of hockey and soccer. Mark graduated from the University of Michigan with a bachelor's degree in history and holds a Juris Doctor from Belmont University. For speaking opportunities and booking requests, please email [email protected].
We want to hear from you. Reach out to this author or your Morning Consult team with any questions or comments.
Contact Us