Know What to Expect Tomorrow With Intel You Can Act on Today.
Morning Consult turns numbers into next steps. We help decision makers better understand their customers, competitors and markets through our industry leading high-frequency research technology and prescriptive solutions.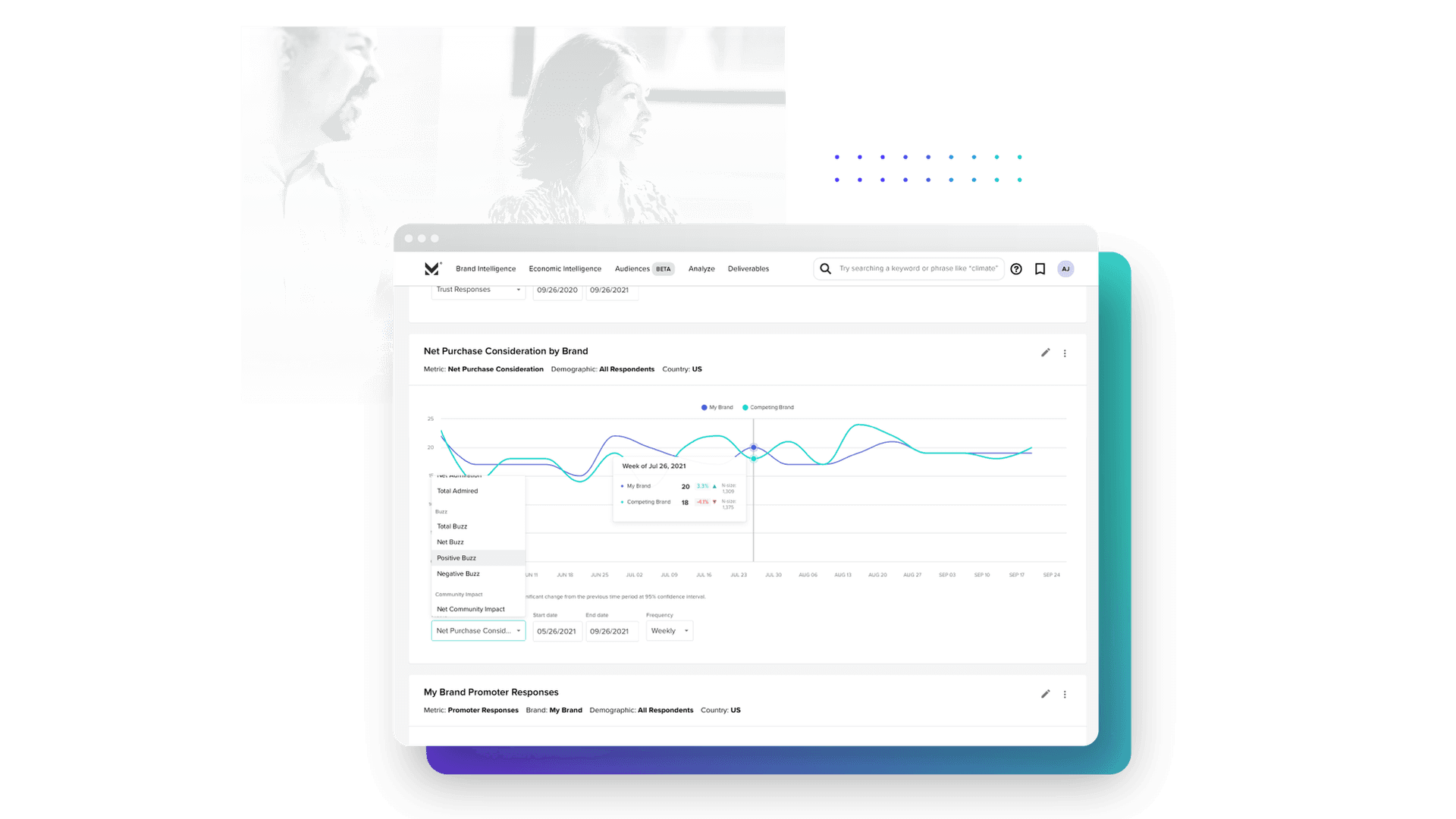 Why Choose Morning Consult?
A unique approach means superior data and insights.
Speed

Fast fielding without compromising quality. You'll have readable results in a week or less, while traditional firms make you wait a month or even a quarter.

Quality

Even the Federal Reserve trusts our data. We brought the world's leading data scientists in-house to build innovative techniques rooted in decades of survey research experience.

Scale

150+ demographic cuts for people in 20+ countries. You can analyze the exact consumers you need, instead of having to settle for a proxy audience.

Methodology

Our unique approach to sample, survey design, and panel providers reflects a rigorous methodology which means superior data for you.