NHL Jerseys Now Have Ads. Fans, Surprisingly, Don't Mind Them
Nearly 1 in 3 NHL fans said they'd prefer to purchase their favorite team's jersey with a corporate sponsor's logo, per a new Morning Consult survey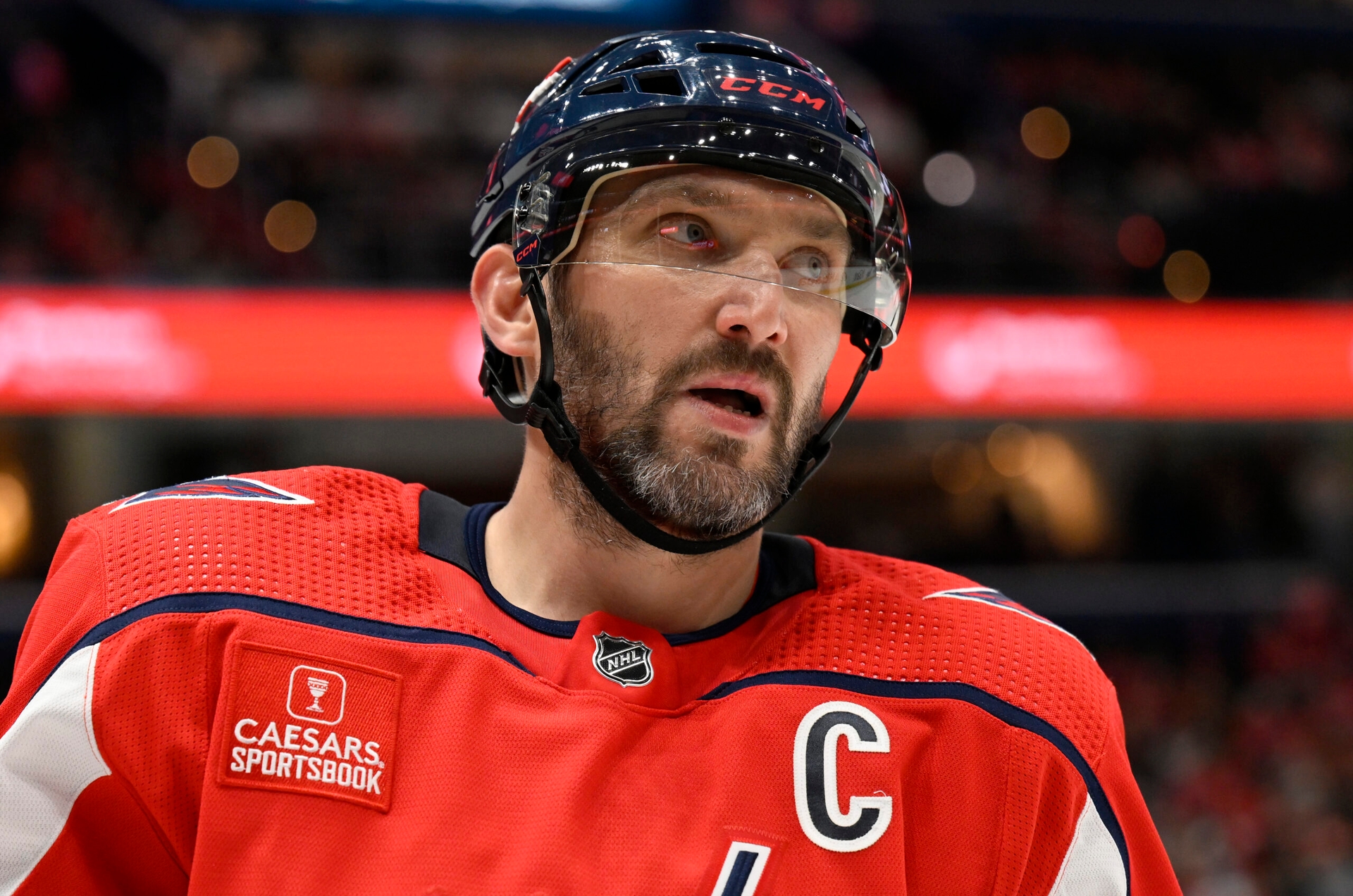 Key Takeaways
More than 2 in 5 NHL fans (43%) support placing a brand's logo on players' jerseys. 

An NHL executive says the league is "well surpassing" its initial jersey patch deal expectations of $100 million in average annual value.
As the 2022-2023 NHL season gets underway this week, players will — for the first time — skate in jerseys adorned with corporate sponsors' logos. And perhaps contrary to conventional wisdom, hockey fans don't really mind it.
Jerseys in major U.S. professional sports leagues long excluded any corporate advertising, unlike international soccer, European hockey or NASCAR, where companies' logos traditionally appear on uniforms, becoming ubiquitous with some sports and entertainment properties. 
That changed in 2017, when the NBA allowed its teams to sell jersey patch advertising, adding incremental revenue to organizations' bottom line and leading to other leagues, such as MLB and the NHL, to start similar initiatives. MLB is currently in-market trying to secure sponsorships starting next year, while the NHL is debuting its new advertising-infused jerseys with the start of this season. 
"One of the coolest parts about these investments is you're a part of the team's history forever," said Cameron Scholvin, chief operating officer for the Columbus Blue Jackets. The team inked a multiyear deal with Columbus-based auto glass company and existing sponsor Safelite Group Inc. for the brand's logo to appear on the Blue Jackets' jerseys. 
Americans generally hate most forms of advertising. But new Morning Consult data showed self-identified NHL fans have relatively lukewarm opinions toward corporate advertising on players' uniforms, with 1 in 3 fans (33%) saying, "It's fine regardless of who the corporate sponsor is." Almost 1 in 5 NHL fans (17%) said displaying a sponsor's logo on uniforms is "wrong regardless of who the corporate sponsor is."
1 in 3 NHL Fans Are 'Fine' With Corporate Ads on Jerseys
Respondents were asked which of the following statements best describes their opinion on professional sports teams displaying a corporate sponsor's logo on uniforms:
Survey conducted Sept. 17-18, 2022, among a representative sample of 2,210 U.S. adults, with an unweighted margin of error of +/-2 percentage points.
NHL 'well surpassing' original jersey patch expectations 
A plurality of NHL fans (43%) said they at least "somewhat support" advertising on players' jerseys, while 31% of sports fans said the same. But compared with U.S. adults and sports fans, the league's fans also had the strongest opposition to brands appearing on players' jerseys. Nearly 1 in 4 NHL fans (23%) said they at least "somewhat oppose" the practice.
The mixed fan support for the new sponsorship placement hasn't negatively impacted teams' sales talks. "A real push in the last month" has contributed, in part, to NHL franchises "well surpassing" the league's original jersey patch deal expectations, according to Brian Cull, NHL's group vice president of business development. 
Keith Wachtel, NHL's executive vice president and chief business officer, said in November that teams could collectively generate at least $100 million in annual jersey patch revenue, but that figure has since increased. For comparative purposes, the NBA projected $225 million in jersey patch value ahead of the 2021-22 season, its fifth year with uniform advertising. 
The NHL put in place several specific patch rules: Deals have to be a three-year minimum term but a five-year maximum term; teams can partner with sports betting companies for their home jerseys but only if their respective home markets have legalized betting; and clubs can partner with only one or two different companies. 
The jersey patch program not only provides teams with an opportunity to secure incremental revenue from existing sponsors, but also to work with nontraditional sports marketers, said Cull, who cited the Toronto Maple Leafs' home jersey patch deal with Dairy Farmers of Ontario as an example. 
Navigate, a data-driven sports and entertainment consulting firm, estimated an average annual value in the $2 million to $7 million range after internal research examined a majority of the announced NHL jersey patch deals. That estimation included some franchises that have only publicly disclosed a deal for their home jerseys ahead of the season. As of Monday, five NHL teams secured a jersey patch sponsorship deal for only the home jersey, while six teams have both.
NHL Fan Opinion Toward Jersey Advertising Is Mixed
Respondents were asked if they support or oppose NHL teams placing a sponsor's logo on jerseys
"Don't know/No opinion" responses not shown.
Survey conducted Sept. 17-18, 2022, among a representative sample of 2,210 U.S. adults, with an unweighted margin of error of +/-2 percentage points.
Still, executives said current economic conditions and lofty ownership expectations, combined with a seven- or eight-figure asking price and competitiveness across leagues for jersey advertising, has led to a more challenging sales environment. Wes Engram, president of Integrity 9 Sports & Entertainment, previously cited 138 available advertising patches still for sale across top-tier North American professional sports. 
Some of those interviewed, including Cull, said that team and agency executives originally viewed cryptocurrency and NFTs as specific sectors for jersey patch deals, but due to economic uncertainty, inflation and insolvent companies, agreements in those industries have not come to fruition. 
Dan Griffis, president of global partnerships at Oak View Group — which worked with multiple NHL teams on jersey patch deals, including the Arizona Coyotes — said there are some "tentative pocketbooks" across corporate America.
"You have to find the brands that still want to put their foot on the pedal and gain share in a downturn," Griffis said. "It's more difficult to be a second-mover" for a sponsorship asset like the jersey patch, he said, but having years' worth of data from the NBA's program is an advantage for the NHL.
The economics and logistics of NHL jersey ads 
Senior NHL executives and agency experts touted the NHL's jersey patch value proposition, like reaching a niche but highly engaged audience, achieving heightened brand visibility and driving media impressions.
"NHL fans overindex on wealth more than other major sports, but less than golf and lacrosse," said Ron Li, senior vice president of client strategy at Navigate. "When you think about what brands are going to be interested in that type of audience, some tend to be a little bit more recession-proof, partially because of their consumers." 
Teams have to decide if they want to work with one or two companies, marking one of the issues with which sales executives must wrestle as they try to broker a deal. The Blue Jackets' Scholvin noted that the team's preference was one sponsor for both the home and away jerseys so the club could maximize the revenue opportunity associated with the sponsorship asset. 
"It delivers more compounded value for that one brand to have both jerseys," he said. 
Carin Anderson, senior vice president of corporate partnerships and retail management for the Minnesota Wild, said the team believed it could better execute the deal points for one sponsor across all game day jerseys versus two different brands. Anderson confirmed the Wild's five-year term length with TRIA Orthopedics, a deal reportedly worth $5.65 million a year. 
The Wild's deal features other elements beyond the jersey patch, including a three-part documentary series featuring the state's youth and high school hockey model. HealthPartners Inc. will also work with the Wild's foundation to promote specific themed nights such as Pride Night. 
Oak View Group's Griffis said splitting up the jersey patch with two different companies could result in a tougher sales pitch because both brands would share the same sponsorship asset and not be exclusively first on a team's jersey. 
He also highlighted how if two brands' industries aren't congruent, it may narrow a team's search to find the right sponsors. For example, if a team's home sweater features a sports betting company or a casino operator, a conservative brand may prefer not to share the jersey patch distinction. There also may be a "guilty by association" factor, Griffis added. 
Teams must also work with the sponsor and the NHL on how a brand's logo will appear on the jersey. On a white jersey, logos must appear against a white background, while on a dark jersey, a company's logo must appear against the same color dark background, according to NHL guidelines. A proposed patch mock-up is then sent to the league, where it's reviewed by legal, club business affairs and consumer products departments to ensure compliance is followed. 
"You 100 percent have this conversation with a partner as you go through the sales process," said Shawn Thornton, chief revenue officer for the Florida Panthers, which are currently selling both jersey patches and its arena naming rights. "Whatever brand is on your player's chest has a close affiliation with your team."
The Washington Capitals are one of the NHL franchises whose jersey patch sponsor had to modify its traditional logo to comply with league rules. Caesars Sportsbook, the Capitals' home jersey patch sponsor on a deal reportedly worth $6 million a year, worked with the team to change its multicolor branding to a simple white wordmark on the Capitals' red sweaters, said Jim Van Stone, president of business operations and chief commercial officer at Monumental Sports and Entertainment, the Capitals' parent company.
"We wanted it to look natural," Van Stone said. "We love the Caesars chalice on it — that's a nice signature element." 
When NHL fans were asked in the Morning Consult survey if they would prefer to purchase their favorite NHL team's jersey with or without a sponsor's logo, 30% said they would buy one with the brand's marks, compared with 47% who said without. Among the surveyed demographics, millennials had the strongest desire to purchase their favorite teams' NHL sweater with a sponsor (31%), while baby boomers had the least (6%). 
Van Stone said he was "encouraged by the results" but there will be "an education process" before the initiative is uniformly accepted. He pointed toward the ubiquitous nature of jersey advertising in international soccer and how fans continue to purchase the apparel. 
"In time, it will be the case where NHL fans may feel lost if you didn't have a partner's name on the uniform," he said.
Mark J. Burns is a sports analyst on the Industry Intelligence team, where he conducts research, authors analyst notes and advises leaders in the sports industry on how to apply insights to make better business decisions. Before joining Morning Consult, he served as a beat reporter at Sports Business Journal, covering the business of hockey and soccer. Mark graduated from the University of Michigan with a bachelor's degree in history and holds a Juris Doctor from Belmont University. For speaking opportunities and booking requests, please email [email protected].
We want to hear from you. Reach out to this author or your Morning Consult team with any questions or comments.
Contact Us