Inflation, Fan Discontent With Ticket Prices Won't Stop NFL Teams From Filling Stadiums
The average cost for a family of four to attend a 2021 NFL game was over $560, according to Team Marketing Report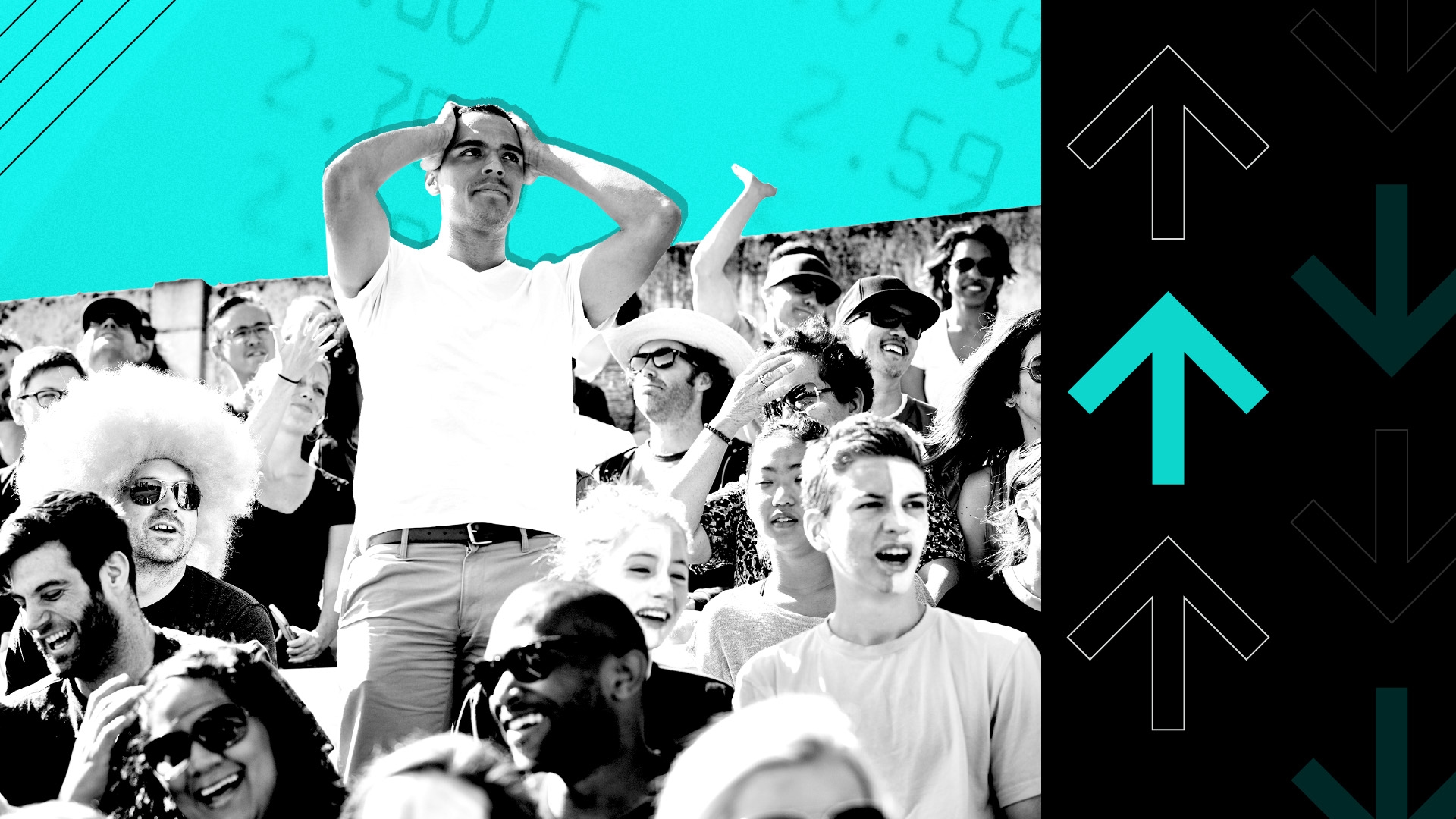 Key Takeaways
About 3 in 5 NFL fans (61%) who said they won't attend a sporting event in the next four months cited expenses as a "major reason" for that decision.

Nearly 3 in 4 NFL fans believe the price of concessions at sporting events is at least "somewhat unreasonable."

Experts say the NFL's popularity will keep attendance numbers high this upcoming season, despite the economic climate and general unhappiness surrounding associated expenses.
Amid national concerns over inflation and a potential recession, the sports league likely resting easiest at night is the NFL.  
In 2021, NFL franchises averaged more than 67,000 fans at home games, marking a 1% increase over the pre-pandemic year of 2019 and ending a three-year attendance decline. 
"The NFL is still the most recession-proof sport because there is not much supply," said Stuart Halberg, CEO of ticketing technology company Logitix.
It's even more impressive when considering the average cost for a family of four to attend an NFL game last year was $568.18, according to data provided by sports marketing firm Team Marketing Report. That figure includes four average-priced tickets and one parking spot, along with two draft beers, four sodas, four hot dogs and two adult-sized adjustable caps.
While industry experts said the NFL, due to its widespread popularity, will have no trouble filling its stadiums this upcoming season, new Morning Consult data shows that most league fans who won't attend a game in the next coming months blamed the cost of the experience. Those who do attend games might also spend less than usual due to inflation concerns tightening discretionary spending.
3 in 5 NFL Fans Cite Cost as Major Reason for Not Planning to Attend Games
NFL fans who indicated they do not plan to attend a sports event in the next four months were asked to which extent the following is a reason why:
Survey conducted July 28, 2022, among a representative sample of 858 self-identified NFL fans who said they do not plan to attend a sports event in the next four months, with a margin of error of +/-3 percentage points. Figures may not add up to 100% due to rounding.
Amid the pandemic, NFL franchises have remained sensitive to raising ticket prices, some experts said. In 2021, 20 of 32 NFL franchises kept prices flat year-over-year, according to Team Marketing Report data. That was the highest number of teams to keep primary ticket pricing unchanged in the 30 years of the firm's yearly NFL research.
Still, nearly 7 in 10 NFL fans (68%) said they believe the price of an NFL ticket was either "somewhat unreasonable" or "very unreasonable," according to the Morning Consult survey.
Prices on the secondary ticket market, meanwhile, are spiking. So far in 2022, the average secondary ticket price sold for an NFL game is $230, compared with $166 in 2019 — a 38% jump, according to data shared by ticketing platform TickPick.
Inflation hits sports concessions
Despite the relative insulation from many macroeconomic concerns, experts said food and beverage could cause headaches for NFL teams heading into the new season.
"If there's one area that's been significantly impacted by inflation in terms of cost, it's concession prices," said Marc Ganis, president of sports consulting firm Sportscorp, and who is often referred to as the NFL's 33rd owner because of his close ties to league and team power brokers. "There has been an overt effort not to increase those numbers."
In June, inflation in the United States reached a 40-year high at 9.1%, followed by 8.5% last month. An 18-month international supply chain crisis also forced stadium operators and pro sports teams to get creative to meet consumer demand. Pandemic-induced labor shortages have only added to the costs of concessions.
"This is the worst supply chain I've had in my 30-plus year career," said David Kourie, chief procurement officer for food service company Sodexo North America. He anticipates it'll take another 12 months for the global supply chain to fully correct itself before returning to "some kind of normalcy." 
Some teams were already trying to address concerns over concession prices even before the pandemic. In 2017, the Atlanta Falcons slashed prices on core concession items like hot dogs, water and pretzels. Two years later, the Falcons dropped prices again by 11% on select products. Earlier this month, the Houston Texans reduced pricing on four of the most popular concessions items at NRG Stadium, including a 32% discount on hot dogs, now priced at $3.75. 
Still, the Morning Consult data shows about 3 in 4 NFL fans (74%) believe the price of concessions at sports events is at least "somewhat unreasonable." 
Roughly 3 in 4 NFL Fans Say the Price of Stadium Concessions Is Unreasonable
NFL fans were asked to what extent the price of the following options is reasonable or unreasonable:
Survey conducted July 28, 2022, among a representative sample of 1,415 self-identified NFL fans, with an unweighted margin of error of d +/-3 percentage points, respectively. Figures may not add up to 100% due to rounding.
Mike Plutino, founder and CEO of the hospitality management consulting firm Food Service Matters, said the rise of concession prices was inevitable given the current economic climate.
"It's logical to see that the concession pricing is standing out more than some of the other components," Plutino said of the Morning Consult data. "An industry that, on a good day, operated at a 10% net margin was gone almost overnight. The only way to keep that whole was through price increases."
Normally, venue, food and beverage pricing has followed the Consumer Price Index, Plutino said, which measures the change in prices paid by consumers and often translates to a 2% to 4% increase year over year. Today, though, Plutino broadly estimated a 5% to 10% raise in concession pricing to cover costs associated with inflation, labor and supply chain challenges.
Most fans, he noted, anticipate elevated prices at sporting events these days since they're seeing it in their everyday lives. "There's less of a sticker shock," Plutino said. 
NFL games remain a hot ticket
While Morning Consult data shows the cost of attending an NFL game is a barrier for many fans, experts said plenty of others will continue to happily fill their places.
Based on the nature of the NFL, with teams hosting only eight or nine regular season games a year, the league is less affected by economic downturns than other U.S. sports leagues. Primary ticket prices for the upcoming season were set by NFL franchises a year ago, so the current inflationary period doesn't materially impact those figures.
The bottom line, experts said, is that the NFL remains king in the American sports landscape, recession or no recession.
"Fans are still spending more money on bigger games and marquee events — in some cases they are spending more than they did in 2019 for top events," said Jonathan Marks of Elevate Sports Ventures Ticketing, echoing a consensus shared among other ticketing experts interviewed. 
Put another way, Patrick Ryan, co-founder of ticketing advisory firm Eventellect, referred to the concept as the "polarization of demand," which should only benefit the NFL. 
"A hot event is hotter than ever before. Colder events are colder than before," Ryan said. "There's clearly been a shift in fan behavior."
Mark J. Burns is a sports analyst on the Industry Intelligence team, where he conducts research, authors analyst notes and advises leaders in the sports industry on how to apply insights to make better business decisions. Before joining Morning Consult, he served as a beat reporter at Sports Business Journal, covering the business of hockey and soccer. Mark graduated from the University of Michigan with a bachelor's degree in history and holds a Juris Doctor from Belmont University. For speaking opportunities and booking requests, please email [email protected].
We want to hear from you. Reach out to this author or your Morning Consult team with any questions or comments.
Contact Us