3 in 10 Americans Say They Know Someone Affected by Opioid Addiction Amid Surge in U.S. Drug Overdose Deaths
Of the group of U.S. adults who know someone impacted by opioid addiction, more than half know someone who has died from opioid use, per Morning Consult data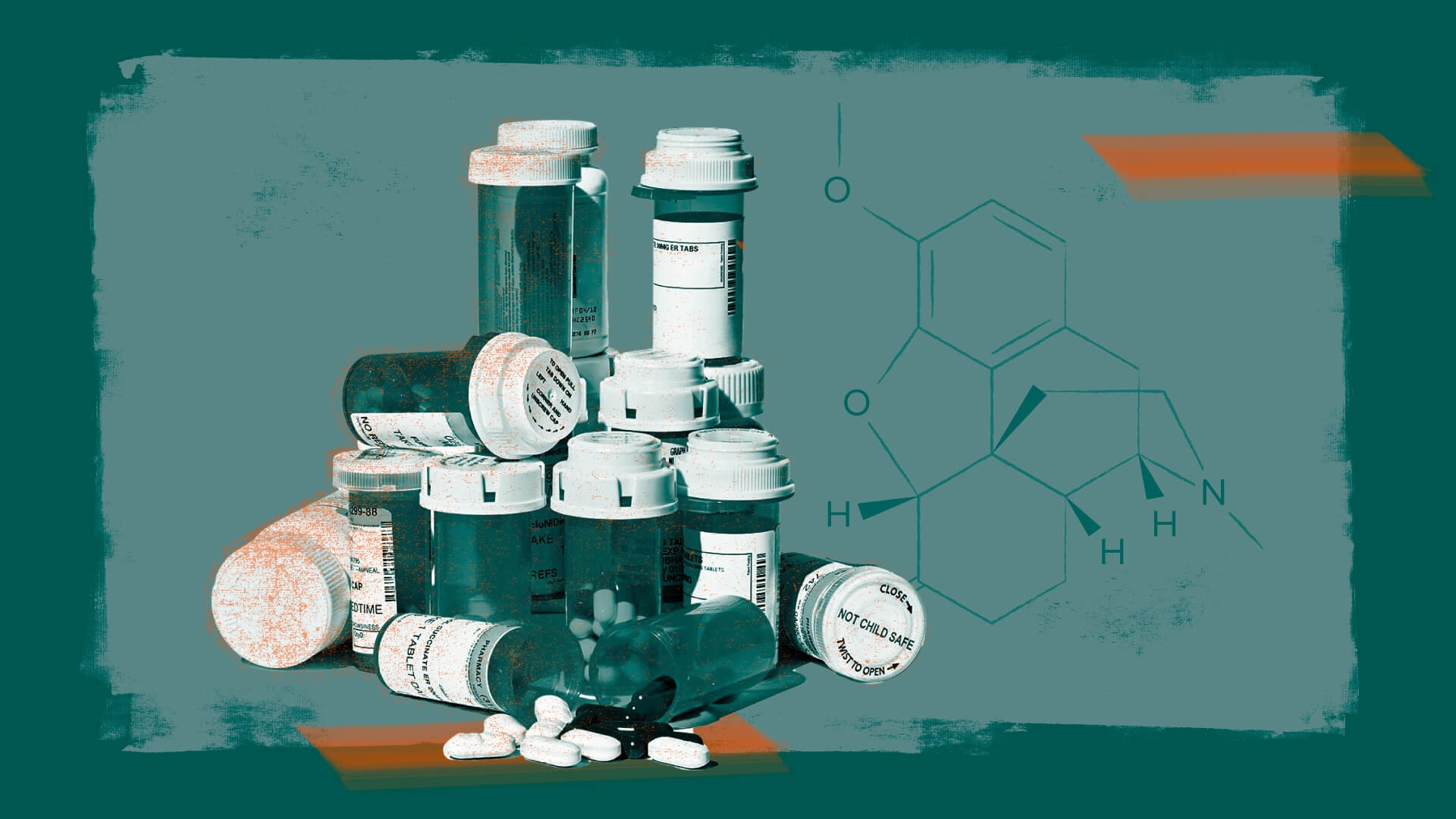 The COVID-19 pandemic and the increased presence of fentanyl have contributed to a surge in overdose deaths in the United States over the past several years, leaving public health experts and officials scrambling to address a deadlier environment. This article is part of our series looking at the ripple effects of the opioid epidemic beyond the individuals who use drugs, public health strategies to address the epidemic and whether billions of dollars of settlement funds can help.
Read our coverage:  Public Health Strategies | Settlements
Key Takeaways
Another 1 in 7 U.S. adults said they have been directly impacted by opioid addiction.

Among U.S. adults, 4 in 5 said individuals who use drugs and the increase of illicit opioids are responsible for the current U.S. opioid epidemic.

A White House health official and health experts said the United States needs to expand access to treatment and reduce harm for people who use drugs, as well as reduce the societal stigma of drug use.
By late 2019, the rate of drug-related deaths in the United States had plateaued for about two years after rising for nearly two decades as the opioid epidemic spiraled out of control.
Then the COVID-19 pandemic hit, and deaths skyrocketed.
There were a predicted 108,712 drug overdose deaths over a 12-month period ending in November 2022, with opioids accounting for the majority of deaths, according to the most recent provisional data from the Centers for Disease Control and Prevention. The rate of overdose deaths has been declining for the past several months, per the CDC data, though the latest figure is still about 35,000-40,000 more than the pre-pandemic levels.
Amid these higher levels of overdose deaths, a new Morning Consult survey shows that 3 in 10 U.S. adults know someone who has been directly impacted by opioid addiction, and more than half of that group said they know someone who has died because of opioid use. Another 1 in 7 U.S. adults said they have been directly impacted by opioid addiction.
Dr. Rahul Gupta, director of the White House's Office of National Drug Control Policy, said the results are not surprising and among certain groups like school teachers, who interact more with people impacted by drug addiction, the figure could be much higher.
"We have 46 million Americans in this country who are suffering from at least one substance use disorder, and we have tens of millions of people who are in recovery," Gupta said. He added that there is no greater immediate threat to life than "drug overdoses and poisonings."
3 in 10 Americans Say They Know Someone Who Has Been Affected by Opioid Addiction
The shares of U.S. adults who said they do or do not know someone who has been directly impacted by opioid addiction
Shares of those who selected "prefer not to answer" are not shown.
Survey conducted March 31-April 2, 2023, among a representative sample of 2,204 U.S. adults, with an unweighted margin of error of +/- 2 percentage points.
Fentanyl has made the U.S. drug crisis deadlier 
Since 1999, nearly 1 million people in the United States have died from a drug overdose.
"It's affected the lives of practically every American in one way or another — if not their own family, then a friend or someone who's close to their family," said Michael Lawrence Barnett, associate professor of health policy and management at Harvard University's T.H. Chan School of Public Health. "We can see the ripple effects almost everywhere."
The opioid epidemic has evolved over the past two decades. The rise of fentanyl in the United States has made the epidemic deadlier and created a more complex environment in terms of both reducing harm among people who are using drugs and treating people who seek care or rehabilitation.
Ricky Bluthenthal, associate dean for social justice at the University of Southern California's Keck School of Medicine, said that fentanyl is more potent and shorter acting than other opioids, adding that numerous studies show that fentanyl "changes risk patterns in terms of risk of overdose death, risk of non-fatal overdose — even syringe sharing, which could lead to HIV and hepatitis C."
"Obviously, fentanyl has been an accelerant to the health problems associated with using these opiates," Bluthenthal said.
Among those who said they know someone who has been impacted by opioids, 54% said they know someone who has died due to opioid use, per Morning Consult data. Meanwhile, at least 7 in 10 said they knew someone who needed medical attention due to opioid use or sought treatment.
More Than Half of People Who Know Someone Affected by Opioid Addiction Say Drug Use Resulted in Death
The share of U.S. adults who know someone impacted by opioid addiction and said that person had experienced the following:
Shares of those who selected "prefer not to answer" are not shown.
Survey conducted March 31-April 2, 2023, among a sample of 666 U.S. adults who said they know someone who has been directly impacted by opioid addiction, with an unweighted margin of error of +/- 4 percentage points.
Bluthenthal, who has worked in the drug addiction area for over 30 years, said the main concern in the early 1990s was preventing the spread of HIV through intravenous drug use. Today, concerns have grown from preventing HIV infection to also preventing hepatitis C infections, overdoses and an ongoing bacterial infection crisis.
"Things have gotten worse for this population, not better," Bluthenthal said. "We really do need a care-first approach."
The Biden administration's national drug strategy includes goals to improve drug treatment services and the health system, as well as to support harm reduction measures, such as expanding access to fentanyl test strips and the overdose reversal drug naloxone.
If the strategy is implemented, U.S. overdose deaths can decline to about 80,000 per year by 2025, according to Gupta. However, he said deaths could continue to rise to about 160,000 or more annually over the same period if measures are not followed.
"We're seeing — for eight straight months now — a flattening or reduction in overdose deaths," Gupta said. "But that's not enough."
4 in 5 adults say individuals who use drugs are responsible for the opioid epidemic
One key piece of the strategy to address the U.S. drug crisis will be to eliminate the stigma associated with drug use, which can keep people out of treatment and lead to more use, overdoses and deaths.
Gupta said it is crucial to educate communities to understand that addiction is a biological disease of the brain, changing how people think and behave, to help remove the stigma that drug use is the fault of the individual. He added that it is important to educate health care professionals and have different provider types screen for drug use and refer people for treatment to help change perceptions within the country's health system.
It could be hard to make a meaningful impact on society's views of drug use in the near term, however. About 4 in 5 adults said individuals who use opioids were to blame for the epidemic. Meanwhile, the same share said an increase in the use of illicit opioids was responsible, and at least 7 in 10 pointed to pharmaceutical companies and the lack of access to mental health and rehabilitation services.
4 in 5 Americans Say Increase of Illicit Opioids, Individuals Who Use the Drugs Are Responsible for Current Epidemic
The share of U.S. adults who said the following reasons are responsible or not responsible for the current opioid epidemic in the United States:
Survey conducted March 31-April 2, 2023, among a representative sample of 2,204 U.S. adults, with an unweighted margin of error of +/- 2 percentage points. Figures may not add up to 100% due to rounding.
Bluthenthal said that stigma from the country's criminal and legal approach to the drug crisis created a false narrative that people who use drugs are primarily people who have low incomes or are from minority populations, despite evidence showing no meaningful demographic difference — at least in terms of race and ethnicity — in drug use prevalence.
However, efforts to meaningfully reduce negative misconceptions could take decades.
"If we have a limited amount of resources, I think it's better spent focused on the people with the problem rather than people without it," Bluthenthal said.
Drug-related deaths in the United States are still far above pre-pandemic levels as the country prepares to transition out of the COVID-19 public health emergency. The pandemic created a unique environment where public health resources and focus needed to be used to address COVID-19. 
At the same time, people experienced challenges that can lead to increased drug use, such as anxiety, financial stress or unemployment, Harvard's Barnett said.
Freeing up public health resources may help return focus to the opioid epidemic and drug overdose crisis after the health system and lawmakers were focused on the pandemic for the past three years. But it may not be enough to immediately lower the number of people who continue to die from drug overdoses.
"I'm optimistic that we're going to make a lot of policy progress in the next four to five years," Barnett said. "I'm extremely pessimistic that we are going to move quickly enough to prevent hundreds of thousands of additional deaths."
Ricky Zipp is a health care analyst on the Industry Intelligence team, where he conducts research, authors analyst notes and advises leaders in the health care industry on how to apply insights to make better business decisions. Before joining Morning Consult, he worked as a health care journalist for Industry Dive and S&P Global Market Intelligence. Ricky graduated from Oregon State University with a bachelor's degree in history and Northwestern University with a master's degree in journalism. For speaking opportunities and booking requests, please email [email protected].
We want to hear from you. Reach out to this author or your Morning Consult team with any questions or comments.
Contact Us