What Tech Workers Want to Do Next: AI and Cloud Computing
Mirroring a shift in focus for the broader tech sector, many tech workers view artificial intelligence and cloud computing as areas they'd like to work in, writes tech analyst Jordan Marlatt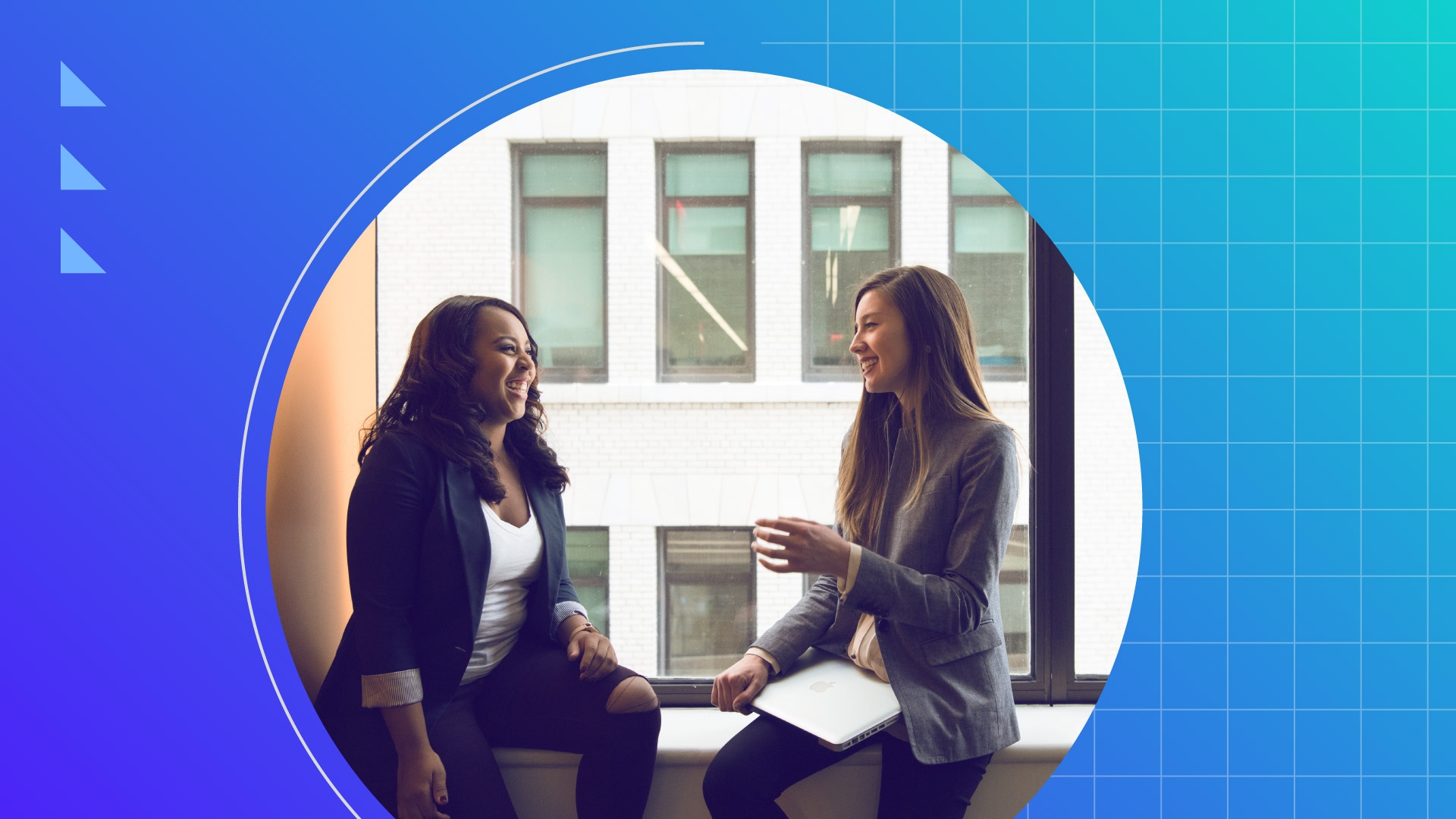 Key Takeaways
Of dozens of areas of focus within the tech industry, AI and cloud computing are where many tech workers are looking to ply their trade when it comes to their next job, mirroring the industry's shift toward those sectors.

Tech workers say job stability is just as important to them as salary and benefits when considering a new role.

Tech workers are mixed on returning to the office, saying office work is better in some ways, but not for personal well-being.
Sign up to get the latest global tech data and analysis delivered straight to your inbox.
In a year of massive unrest for tech workers, the nearly quarter-million layoffs in the industry and the rapid growth of the artificial intelligence sector are coloring tech workers' professional priorities and interests. A new Morning Consult survey of hundreds of workers in technical roles — including software engineers, software product managers, data scientists, IT specialists and others — reveals the areas in which these individuals say they want to work, and what they're seeking in their next employer. Specifically, many are looking for job security and opportunities in AI or cloud computing
Specific demographics at scale: Surveying thousands of consumers around the world every day powers our ability to examine and analyze perceptions and habits of more specific demographics at scale, like those featured here.
Why it matters: Leaders need a better understanding of their audiences when making key decisions. Our comprehensive approach to understanding audience profiles complements the "who" of demographics and the "what" of behavioral data with critical insights and analysis on the "why."
AI and cloud computing are the top areas of interest for tech workers
Of dozens of different areas and sectors under the broader tech umbrella, from renewable energy to online search to logistics, AI and cloud computing have emerged as the sectors where technical talents are most interested in plying their trade.
The emergence of new generative AI technologies is happening in parallel with a significant reset in the tech labor market. After a period of massive hiring during the pandemic lockdowns, tech companies facing economic headwinds reversed course, culminating in massive layoffs. While tech job postings are down year over year, postings for AI-related jobs have soared. The sector is becoming an integral part of the tech landscape, so much so that even the city of San Francisco is banking on AI's growth to help revive its beleaguered downtown. Tech workers, it seems, are ready to meet this new supply of AI jobs with their own demand.
Also of note, cloud computing is a close second for interest among tech workers, with fintech and big data analytics not far behind. Cloud computing is a major focus for tech companies this year, particularly as investors' eyes turn toward profitability. Historically, Google's and Microsoft's efforts in this arena have not been very profitable, if at all. But cloud computing, too, is now becoming tied to artificial intelligence, and companies of all sizes are turning to cloud computing to help train and run AI models, with demand for chips to power these efforts outpacing supply. Similarly, we may see the supply of and demand for tech workers become just as essential to the AI industry.
AI and Cloud Computing Are Tech Workers' Top Areas of Interest
Share of tech workers who said they are interested in working in the following areas:
Survey conducted July 10-15, 2023, among 485 tech workers, with an unweighted margin of error of +/-4 percentage points. Respondents could select multiple answers.
For tech workers, a pivot to AI is about how they work as much as where they work. The vast majority of tech workers say generative AI applications would be useful to them in their jobs, from performing administrative tasks like writing emails, to technical tasks like writing code, to creative tasks like designing visual assets.
Potential job replacement due to AI is an oft-discussed topic and could very well become a reality for many. But there is also potential for job enhancement, and tools that help tech workers be better at their jobs are already being used. GitHub Copilot and OpenAI Codex offer software developers an AI "assistant" to help write code, and other tools like Copy.ai and Fireflies.ai are available to help workers with other tasks like writing copy or summarizing meetings.
Tech Workers View Many Generative AI Applications as Useful
Tech workers said whether each of the following generative AI applications would be useful to their work:
Survey conducted July 10-15, 2023, among 485 tech workers, with an unweighted margin of error of +/-4 percentage points. "Don't know/No opinion" responses not shown.
For tech workers, wholesale replacement of software development or data science jobs by AI is unlikely, at least in the short term. Instead, the most likely scenario is that AI becomes a part of people's everyday workflows and a necessary skill that, when properly honed, will help set workers up for success.
Tech workers are open to new opportunities and looking for more stability
Following this year's waves of layoffs, combined with an inflationary environment and economic uncertainty, nearly 3 in 5 tech workers say they are either actively applying for new jobs or open to new opportunities. It is also these economic factors, as well as the emergence of the AI sector as previously mentioned, that are shaping what tech workers are looking for in their next job.
Nearly 1 in 4 Tech Workers Are Searching for a New Job
Tech workers' attitudes toward new job opportunities
Survey conducted July 10-15, 2023, among 485 tech workers, with an unweighted margin of error of +/-4 percentage points. Figures may not add up to 100% due to rounding.
When tech workers are looking for new opportunities, job security and stability are just as important to them as salary and benefits. While it is indeed very likely that the tech sector's layoffs played a role in the importance of job stability among tech workers, the layoffs themselves were not a deal-breaking deterrent for seeking future employment in tech. Only 11% of tech workers said the layoffs made them less likely to apply for roles at technology companies in the future, and just 14% said tech companies do not offer good job security. All things considered, technical talents see tech companies as good places to work, and haven't written them off just yet.
Tech Workers Value Job Security as Highly as Their Salary and Benefits
Share of tech workers who said the following are "very important" to them when considering a new role:
Survey conducted July 10-15, 2023, among 485 tech workers, with an unweighted margin of error of +/-4 percentage points.
Tech workers are divided on returning to the office
Looking ahead, the next fight employers will face is the return to office. Companies like Google and Apple are taking more aggressive stances toward remote and hybrid work, pushing workers to return to the office based on the rationale that in-person work is more productive and collaborative. But not all tech workers are convinced, and their opinions on remote versus in-person work are situational.
Tech Workers Feel It's Slightly Easier to Have Healthy Habits When Working From Home
What tech workers find easier to do in remote versus in-person work environments
Survey conducted July 10-15, 2023, among 485 tech workers, with an unweighted margin of error of +/-4 percentage points. "Don't know/No opinion" responses not shown.
Tech workers tend to agree that feeling a sense of belonging, managing others and collaborating with colleagues are easier in an office environment. But they are more mixed on attributes that relate to them as individuals, such as doing focused work and looking after their personal well-being. They are slightly more inclined to say that it's easier to maintain a healthy work-life balance and cultivate healthy habits when working from home, for example. Half (51%) say that work-life balance is a "very important" consideration when job searching, so a company's reputation in this area is likely to be taken into account when deciding whether to apply.
Companies looking to hire the engineers and managers to build their next big product should consider more than money when making their offers. Many tech workers are looking for game-changing projects to work on, such as AI integrations, as well as opportunities to work in burgeoning fields like cloud computing. Whether due to the waves of layoffs, the pandemic lockdowns or a broader shift in attitudes, many tech workers are looking beyond salary and benefits for stability and a healthy balance between work and life.
Jordan Marlatt is a lead tech analyst on the Industry Intelligence team, where he conducts research, authors analyst notes and advises clients on emerging technologies and trends. Jordan previously served as chief of staff to Morning Consult's president and co-founder, and opened and oversaw Morning Consult's San Francisco offices, onboarding and consulting for the company's largest technology clients. He graduated from The George Washington University with a bachelor's degree in international affairs and political science. For speaking opportunities and booking requests, please email [email protected].
We want to hear from you. Reach out to this author or your Morning Consult team with any questions or comments.
Contact Us