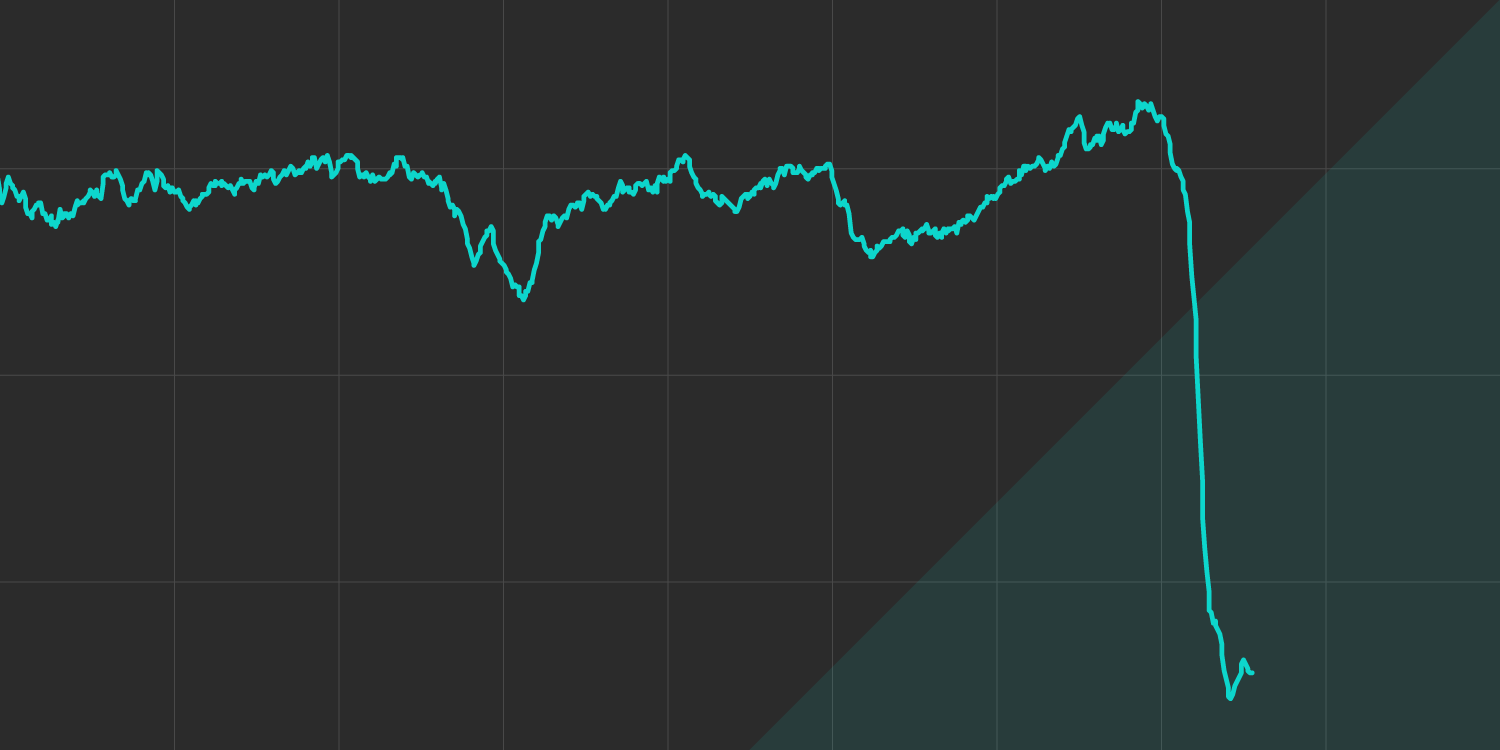 This analysis was authored by Morning Consult Economist John Leer.
Last week, I described how U.S. consumer confidence stabilized in April after going into a free fall in March. Then I heard from some readers that flash readings of the Purchasing Managers Indexes (PMIs) across the globe, and particularly in advanced economies, indicated sharp declines in global business activity in April, which suggested that the outlook of businesses deteriorated more dramatically than that of consumers. So they asked: How do I reconcile the two seemingly contradictory trends?
The answer lies in transforming daily consumer confidence data so that it's directly comparable to the monthly PMIs. These transformations show that the economic outlooks of consumers and businesses have behaved very similarly since the onset of the coronavirus pandemic.
Consumer confidence and PMIs provide insight into future patterns in consumption and business investment, two of the primary components of GDP. They are also highly mutually dependent: a pullback in consumer spending limits the profitability of future business investment, and a pullback in investment depresses wages that are used to finance consumption. If consumers and businesses reacted differently in April, it shouldn't take long for one to affect the other.
The graph below updates the Morning Consult Index of Consumer Sentiment data I used last week through April 28 and expands the set of countries to include the five largest advanced economies: the United States, Japan, Germany, the United Kingdom and France.  
The graph shows that U.S. consumer sentiment stabilized in the second half of April and that consumer sentiment in Germany and the United Kingdom exhibit similar trends. Consumers in Britain temporarily grew more optimistic about the economy from April 9-15 following the release of Prime Minister Boris Johnson, who contracted the coronavirus, from the intensive care unit. But the "Boris bump" was short-lived, and confidence across all three countries is now marginally above their low points in April. 
The IHS Markit PMIs are released on a monthly basis. Values above 50 indicate an expansion in business activity compared to the previous month and below 50 indicate a contraction. According to the PMIs, business activity across these five countries contracted in April more than it did in March, and the U.S. economy more closely resembled Japan's economy in April than it did Germany's and the United Kingdom's.
The most direct way to compare consumer confidence with the PMIs is to transform Morning Consult's daily consumer confidence data into monthly percent changes. I computed a simple average of daily data during a calendar month to get a monthly value and then calculated the percent change relative to the prior month. Analogous to the PMIs, values below zero indicate that consumer confidence contracted relative to the prior month, and values above zero indicate that consumer confidence improved relative to the prior month. 
Monthly consumer confidence data exhibits many of the same basic trends as the PMI data. In particular, the economic outlook of consumers and purchasing managers moderately improved in January relative to December, with the PMI above 50 and the monthly ICS above zero for all five countries. 
The first signs of weakness appeared in February. Consumers in Japan were the only ones to turn less optimistic in February whereas the PMIs in Japan, Germany and the United States all signaled a contraction in business activity. In March, consumer confidence and the PMIs fell across all five countries. 
The data in April, however, shows one of the biggest differences between these two sets of indicators. From the perspective of the PMIs, these economies more rapidly contracted in April than they did in March. However, from the perspective of consumers, the contraction in April was only moderately worse than in March, and consumer confidence in Japan actually fell at a slightly lower rate in April than it did in March.
Differences in survey collection periods explains much of this divergence. While Morning Consult's monthly ICS reflects data for the entire calendar month, the PMIs capture data from the middle two weeks of the month (typically from the 7th through the 26th of the month). Thus, the March PMIs do not include data from the final week of March. Any deterioration in the outlook of purchasing managers that occurred during the last week of March is deferred to the April reading.  
The direct comparison of consumer confidence to the PMIs across the five largest advanced economies shows just how similarly consumers and businesses reacted to economic developments over the past four months. PMI and consumer confidence data in March and April support a negative economic outlook in terms of both business investment and consumer spending. It will take months -- if not years -- for these economies to recover from what they experienced in March and April. 
However, daily consumer confidence data across these five countries paints a slightly rosier picture. While consumer confidence has yet to rebound, it has stabilized in the United States, Germany and the United Kingdom while deteriorating at a slower pace in France and Japan. 
There are also good reasons to believe that PMIs in these countries will rebound (or be less contractionary) in the coming months. First, if the stabilization in consumer confidence translates into increases in consumer spending, business activity -- especially in the services sector -- is likely to rebound in an effort to capture that spending. Second, it is hard to imagine that businesses could contract any more sharply than they did in March and April after being mandated to shut down. Even a gradual and partial reopening of the economy would mark a dramatic expansion in business activity in May.
John Leer leads Morning Consult's global economic research, overseeing the company's economic data collection, validation and analysis. He is an authority on the effects of consumer preferences, expectations and experiences on purchasing patterns, prices and employment.
John continues to advance scholarship in the field of economics, recently partnering with researchers at the Federal Reserve Bank of Cleveland to design a new approach to measuring consumers' inflation expectations.
This novel approach, now known as the Indirect Consumer Inflation Expectations measure, leverages Morning Consult's high-frequency survey data to capture unique insights into consumers' expectations for future inflation.
Prior to Morning Consult, John worked for Promontory Financial Group, offering strategic solutions to financial services firms on matters including credit risk modeling and management, corporate governance, and compliance risk management.
He earned a bachelor's degree in economics and philosophy with honors from Georgetown University and a master's degree in economics and management studies (MEMS) from Humboldt University in Berlin. 
His analysis has been cited in The New York Times, The Wall Street Journal, Reuters, The Washington Post, The Economist and more.
Follow him on Twitter @JohnCLeer. For speaking opportunities and booking requests, please email [email protected]
We want to hear from you. Reach out to this author or your Morning Consult team with any questions or comments.
Contact Us