Beijing's Focus on Near-Term Stability Pays Dividends
As economic headwinds convince Chinese policymakers to prioritize near-term stability, recent efforts to bolster sentiment in the real estate market appear to be paying off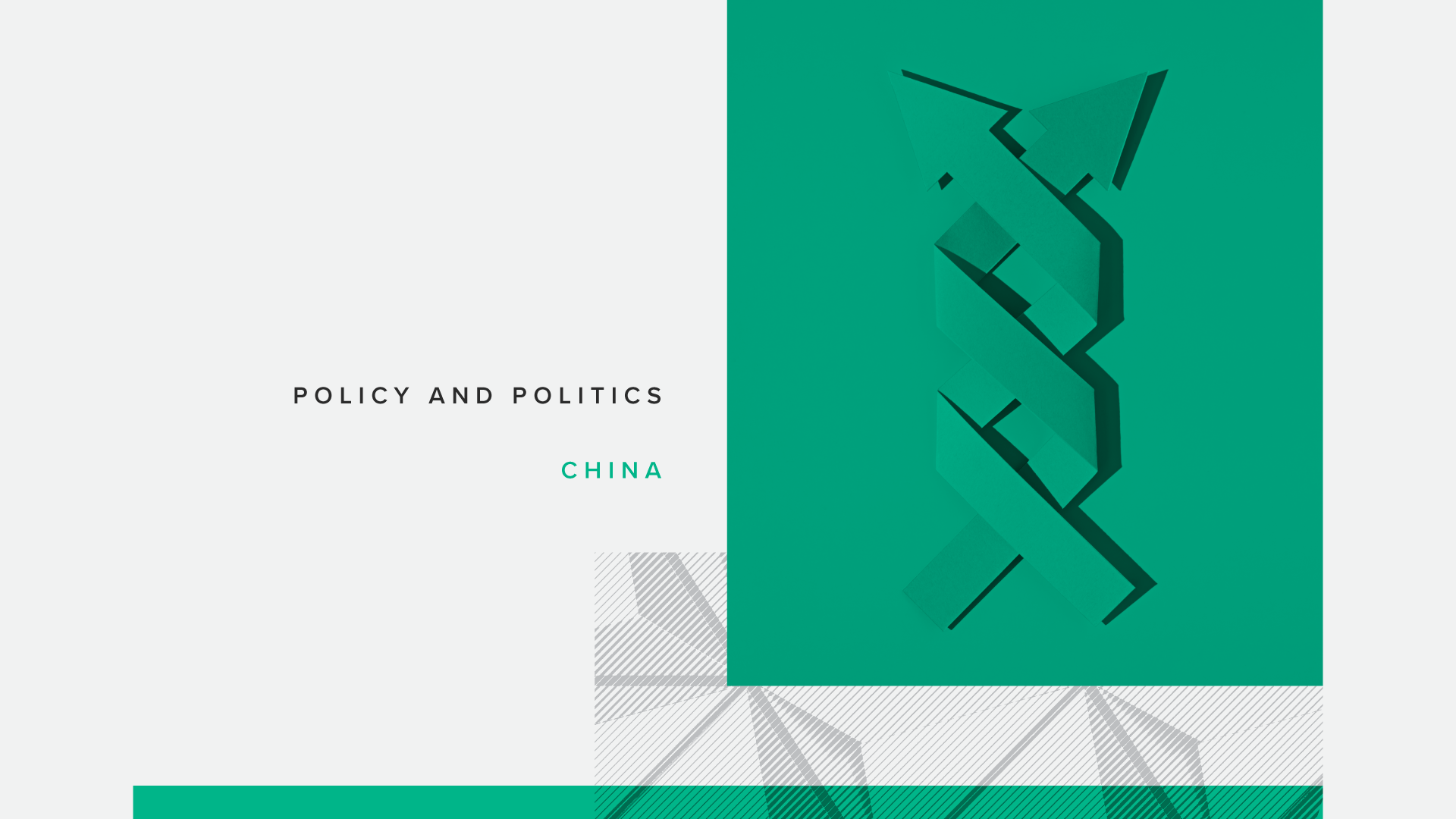 Key Takeaways
China's efforts to calm the domestic property market appear to be having an impact, with outlooks on housing prices bouncing back in January. 

This has helped buoy consumer sentiment, which has held steady in 2022 after a steep decline at the end of last year.

As the 20th Party Congress approaches, policymakers will be keen to hit near-term economic goals, with future regulatory easing aimed at shoring up investment and consumption.
In recent days, Beijing has firmly prioritized near-term stability as it weighs pressing economic risks against longer-term macroprudential goals. Since the Chinese economy mounted a rapid recovery in 2020 and early 2021, growth has slowed considerably. In the fourth quarter of 2021, real GDP growth was just 4 percent year over year — down from 4.9 percent in the third quarter and 7.9 percent in the second — as government measures weighed on real estate activity, manufacturers were hampered by power shortages, and COVID-19 lockdowns dampened production and consumption alike.
As growth slows and the omicron variant threatens to further disrupt economic activity in China, policymakers are concluding it is no time to rattle the property market, and are easing efforts to rein in real estate speculation. Morning Consult data shows that shifts in policy and public messaging appear to have achieved results in January.
Consumer confidence has largely held steady since a steep December decline. While the 30-day average of the China Index of Consumer Sentiment has fallen in the early days of February, it increased over much of January and is currently comparable to July levels.
Along with concerns over COVID-19 and related lockdowns, real estate market jitters have preoccupied Chinese consumers in recent months. With many households' savings tied up in the property market, worries over the future of housing prices can lead consumers to feel less financially secure and potentially limit their spending.
Over the course of 2021, the share of Chinese adults who expected property prices to increase trended downward, and the share expecting prices to decrease rose as the government attempted to rein in property speculation. In January, while the share of Chinese adults expecting a decrease remained larger than the proportion expecting an increase, the margin between them narrowed to 1 percentage point from 14 in December. This suggests that Beijing's efforts to calm fears about the future of the property market are working.
Morning Consult data also shows that a plurality of Chinese adults still believe buying property in their area is a good rather than bad investment. And while housing market optimism waned considerably in 2021, the share who believe property to be a bad investment has held relatively steady since October. Notably, a large and increasing share of Chinese adults say they do not know or have no opinion about investing in property, thanks to policy uncertainty clouding the market outlook.
With the 20th Party Congress slated for late 2022, policymakers — and President Xi Jinping in particular — are keen to hit near-term economic goals. While Communist Party officials will continue to stress that housing is for living in and not for speculation, measures are already being taken to ease financial conditions and shore up rather than punish distressed property developers. As these efforts filter through to the housing market, they will likely continue to bolster consumer sentiment, which in turn could help China hit its 5 percent growth target for 2022. However, economic risks persist as the omicron variant spreads further in China, threatening additional lockdowns and restrictions on activity.
Jesse Wheeler is a senior economist at decision intelligence company Morning Consult, where he delivers insights on economic and geopolitical trends impacting the United States and major global markets.
Prior to joining Morning Consult, Jesse worked as an economic and political risk analyst at MUFG Bank, where he focused on U.S. fiscal, monetary and foreign policy, and at Fitch Solutions, where he conducted macroeconomic research and forecasting for Latin American markets.
Jesse received a bachelor's degree in history and environmental science from the University of South Carolina and a master's degree in international economics from George Washington University.
Follow him on Twitter @JesseSprWheeler. For speaking opportunities and booking requests, please email [email protected]
We want to hear from you. Reach out to this author or your Morning Consult team with any questions or comments.
Contact Us